Howell Living History Farm
Introduction
The Howell Living History Farm is a historic farmstead that dates back to the Colonial era. A Blacksmith named Joseph Smith bought 130 acres in 1732 to establish a farm. His son Henry served as a captain in the Continental Army during the Revolutionary War. The barn and other structures mostly date before the Civil War and are in good condition. Today the farm is an outdoor, living history museum, showing visitors what farm life was like at the turn of the 19th to 20th centuries. Many activities are hands on; visitors can participate in farm chores such as taking care of animals and planting and harvesting crops. The farm was placed on the National Register of Historic Places in 1976.
Images
The farmstead home, built by a descendent of Joseph Smith.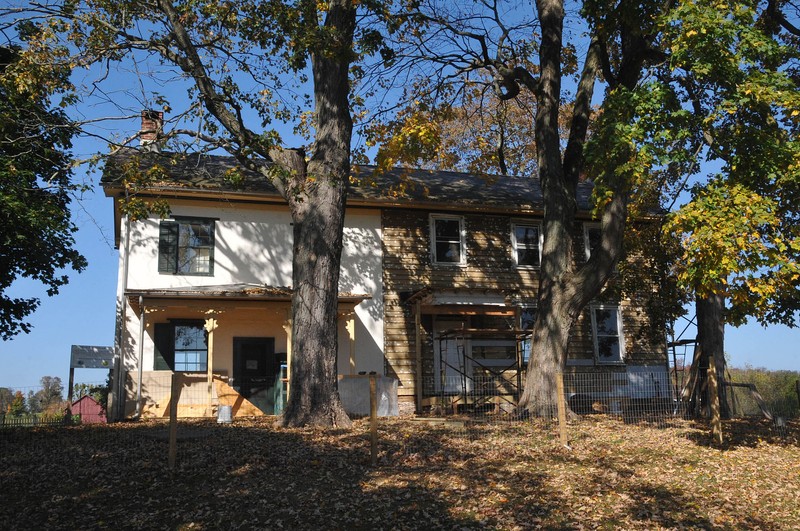 Backstory and Context
Several owners have lived on the farm over the years. As a result, a variety of crops have been grown here. I has also been used as a dairy farm. The last family to own the property were the Howells who donated it to the county in 1974. The museum was named after them.
Sources
"About Howell Farm." Howell Living History Farm. Accessed June 21, 2017. http://www.howellfarm.org/ShowPage.aspx?PageID=8.

New Jersey Historic Sites Staff. "Howell Farm." National Park Service - National Register of Historic Places Nomination Form. May 2, 1977. https://npgallery.nps.gov/GetAsset/c51e2d70-5bb0-4468-a23a-dc6732e2aea1.

Photo: Jerrye & Roy Klotz, via Wikimedia Commons