Locust Hill Historical Marker: Home of Lucy Washington Packette
Introduction
Located at the northwest corner of what is now the Locust Hill Golf Course, this historic marker shares the history of the brick wall that remains from the small mansion that was built by Lucy Washington Packette in the 1840s. Packette was the daughter of George Washington's grandson Samuel Washington and married John Bainbridge Packette in 1840. All that remains of the house is the corner of the West Wall (pictured below). The estate sat vacant for years because it was inherited and never sold. This led to the home's deterioration although signs of the house's intricate design and the three layers of hand-laid brick is still visible.
Images
The ruins of the home include several historical markers.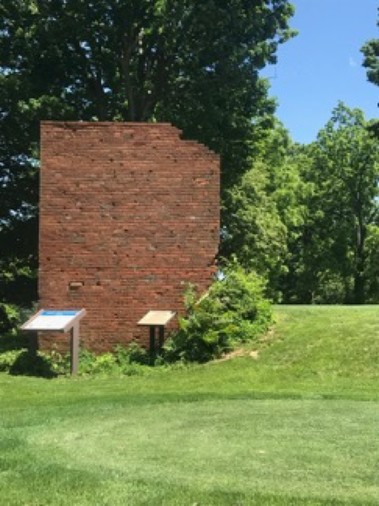 The ruins of the historic home can be found on the Locust Hill Golf Course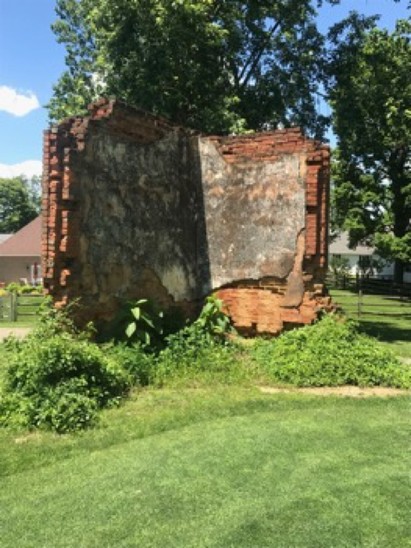 Backstory and Context
At the time of its construction, the home was more than sixteen times larger than the average home and the estate initially claimed the title "The Marvel among the Hills. The house was built for George Washington's great-granddaughter Lucy Washington who married John Bainbridge Packette. In 1865, Union General Philip Sheridan occupied the home and used this as a headquarters leading to an attack of the home by soldiers under Confederate General Jubal Early.
Sources
Columbia: The Magazine of Northwest History. Summer2014, Vol. 28 Issue 2, p16-22. 7p.

Tyler, Mason Whiting, and William S. Tyler. Recollections of the Civil War: with many original diary entries and letters written from the seat of war, and with annotated references. Westminster, MD: Heritage Books, 2012.
Skinner, Ellen. Women and the National Experience: Sources in Women's History. Upper Saddle River, NJ: Prentice Hall, 2011.
Additional Information