Riverside Park
Introduction
Janesville is well known as the "City of Parks". The first park formed in this area was Riverside Park in 1922, which is located along the Rock River. This park continues to develop and become one of the most popular family sites in the area. In the 1920s and 1930s, baseball diamonds, walking trails, golf courses, a children`s wading pool were installed. More recently the city opened up its first splash pad in the park in 2015.
Images
Postcard of Riverside Park.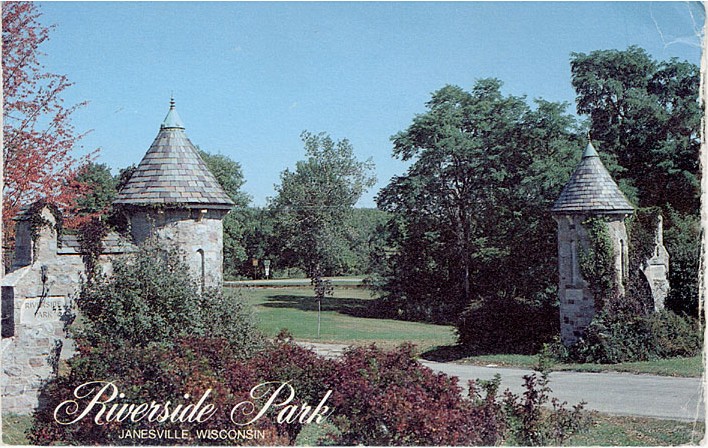 Backstory and Context
The first individual to propose the idea of the parks was John Nolen, of John Nolen Drive fame. He suggested many ways to improve the Janesville area in the 20th century. For example, roadways were to be widened to handle oncoming traffic and advocated the construction of a civic community center to be the primary location for all government buildings. Nolen's plan also lead to Janesville`s rapid increase in park and recreation areas as Nolen believed the city was perfectly positioned on the Rock River, and that the city required green spaces to help people experience a touch of nature in an urban environment.