Gila River War Relocation Memorial
Introduction
The Gila River Relocation Center, or Rivers Relocation Center, is one of the two World War II prison camps located on American Indian Reservations in Arizona at which Americans of Japanese descent were incarcerated. It was located about 30 miles (48.3 km) southeast of Phoenix. It became Arizona's fourth-largest city during World War II, with a peak population of 13,348.
Images
Photo credit: Marine 69-71-CC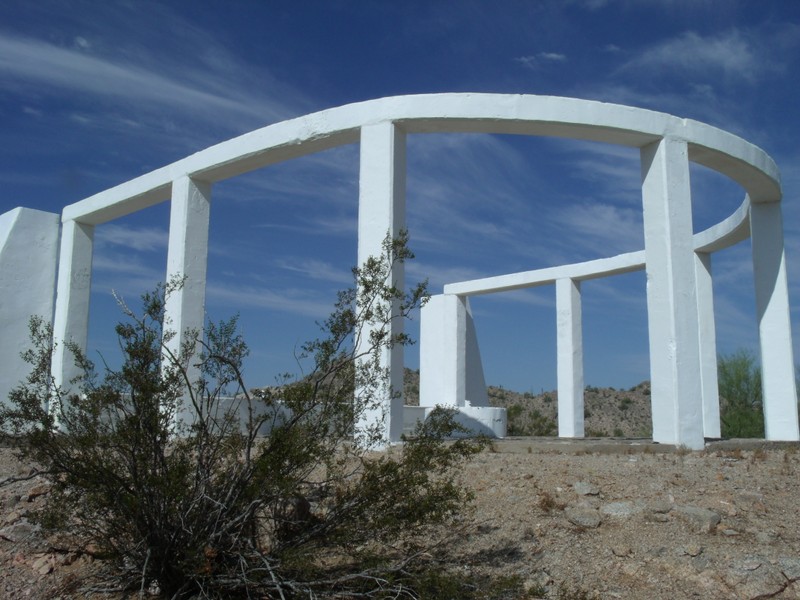 Photo credit: Marine 69-71-CC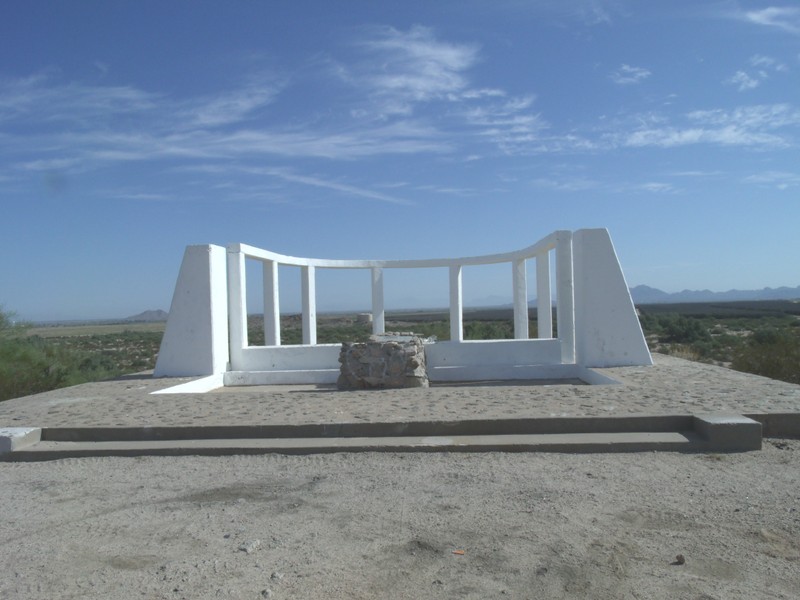 Backstory and Context
The Gila River Indian Community maintains sovereignty over and owns its land, visitors may not visit the former sites unless they have applied for and received a permit from the community. The former prison camp is one of two that were located in Arizona, the Colorado River Relocation Center, known as Poston, near Parker, Arizona is the other camp.

The Gila River War Relocation Memorial is located north of Indian Route 24, west of Interstate 10, near Sacaton, the capitol of the Gila River Indian Community.

On December 21, 2006, President Bush signed H.R. 1492 into law to restore the Gila River Relocation Center along with nine other former Japanese American prison camps dating to World War II. Little restoration has been accomplished at Gila River.

Among the 13,000 residents imprisoned at Gila River was actor Pat Morita (Happy Days and Karate Kid) and Kazuo Otani, who served with the "Go For Broke" 442nd Regimental Combat Team in Europe and is a Medal of Honor recipient.



Sources
Gila River. Densho Encyclopedia. . Accessed April 16, 2018. http://encyclopedia.densho.org/Gila_River/.

Huso, William. A History of Relocation at the Gila River Relocation Center. Calisphere, University of California. December 21, 1945. Accessed April 16, 2018. http://content.cdlib.org/view?docId=kt8j49n9pt;NAAN=13030&doc.view=frames&chunk.id=d0e69&toc.depth=1....

Gila River. Out of the desert. . Accessed April 16, 2018. http://outofthedesert.yale.edu/gallery/gila/. Yale University

Throssell, Thomas. "Gila River's Japanese Internment Monument severely damaged by vandals." Gila River Indian News(Sacaton)December 22, 0016. . http://www.gricnews.org/index.php/grin-articles/2016-articles/december-02-2016-articles/gila-rivers-...