Edith Turner (Wane Roonseraw)
Introduction
Edith Turner, chief of the Nottoway, lived on land along the north side of what is now Route 58 near Courtland, and successfully navigated nineteenth-century Nottoway and Anglo-American societies while she strove to keep the tribe's children on the reservation.
Images
Turner's signature mark on petition of the Nottoway Indians to the Virginia General Assembly, in Legislative Petitions, Southampton County (received 11 December 1821), Accession 36121, Library of Virginia.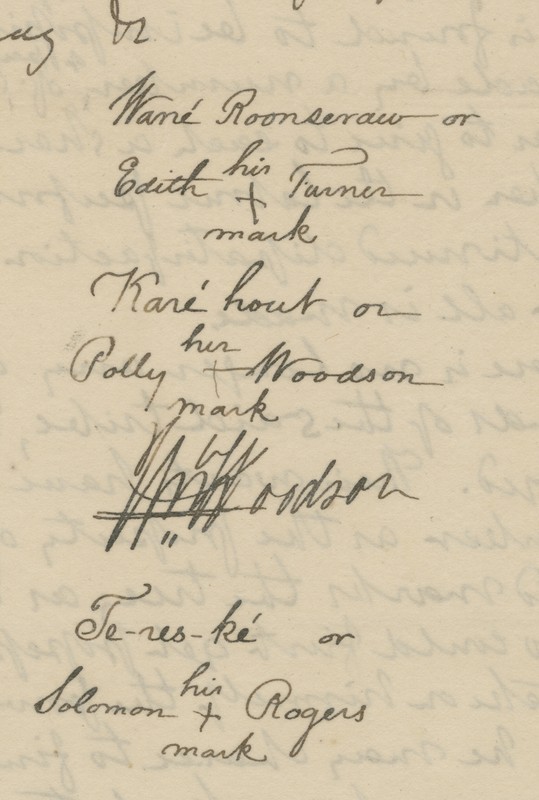 The Library of Virginia honored Edith Turner as one of its Virginia Women in History in 2008.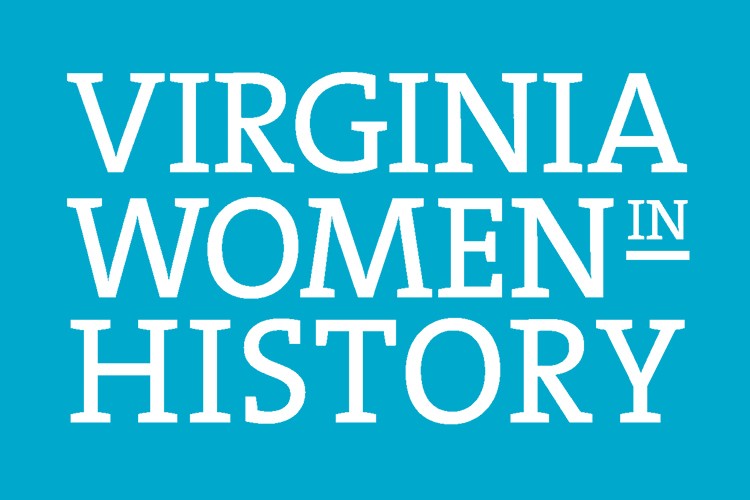 The Virginia Women in History Digital Trail is made possible by the Library of Virginia and American Evolution: Virginia to America, 1619–2019.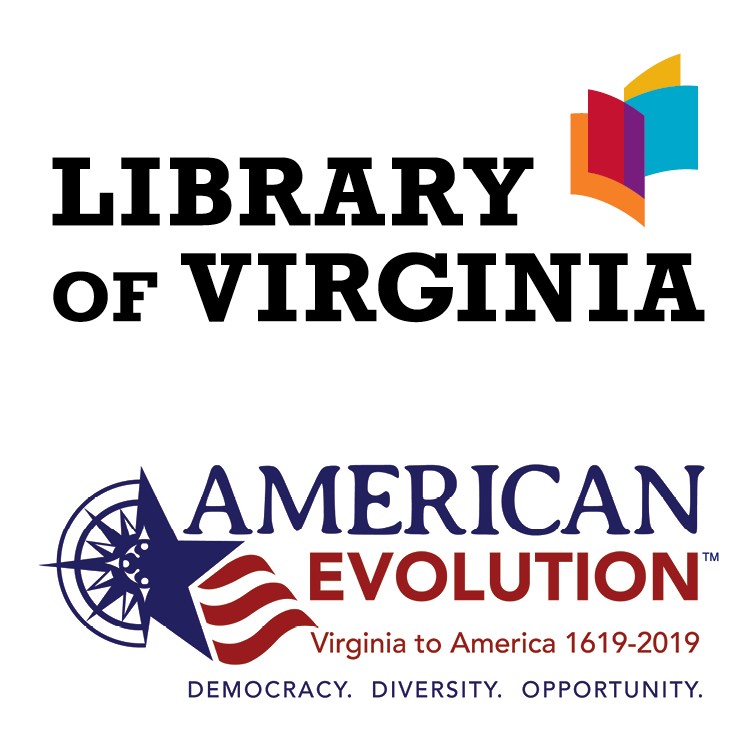 Backstory and Context
In 1821 Edith Turner (ca. 1754-February or March 1838), also known as Edy Turner (or by her Nottoway personal name, Wane Roonseraw), petitioned the Virginia General Assembly as chief of the Nottoway (Cheroenhaka). Turner had taken part in land transactions since 1794, but as chief she led a push to divide the reservation's land among the individual Indians, perhaps in an attempt to convince more Nottoway to adopt white farming practices. Early in the nineteenth century most of the Indians on the Nottoway reservation refused to participate in intensive farming. Forced to sell reservation land to pay debts, the Nottoway saw their landholdings decrease, making their traditional ways of life increasingly difficult. Turner transcended these problems to own a farm, where she prospered.
Turner's level of self-sufficiency was considerable for a woman in her time and place, but her compassion for the Nottoway children makes her an outstanding figure. Records from 1808 show her acting as foster mother for two Nottoway children, and she successfully urged the white trustees of the tribe to return four other Indian children to the reservation. At age seventy-six she still looked after at least two children in her home. Turner most likely led the struggle to keep tribal children from being schooled or apprenticed off the reservation. As one of the last speakers of the Nottoway language and with a knowledge of their legends, Turner instructed the children in the traditions of the tribe as well as in how to survive in white-controlled society. In 1820 she provided surveyor John Wood with a Nottoway vocabulary, allowing scholars a peek at the Iroquoian language. The only Nottoway of her time to write a will, Turner died in Southampton County in 1838 at about eighty-four years of age.
Reprinted with permission of the Library of Virginia.
Additional Information