Bayside Canning Company
Introduction
Once one of the largest canneries in the world, the Bayside Canning Company's forerunner, the Precita Canning Company, was founded in about 1890 by Sai Yin Chew. The company relocated following the 1906 earthquake the company relocated to Alviso and began operation as the Bayside Canning Company.
Images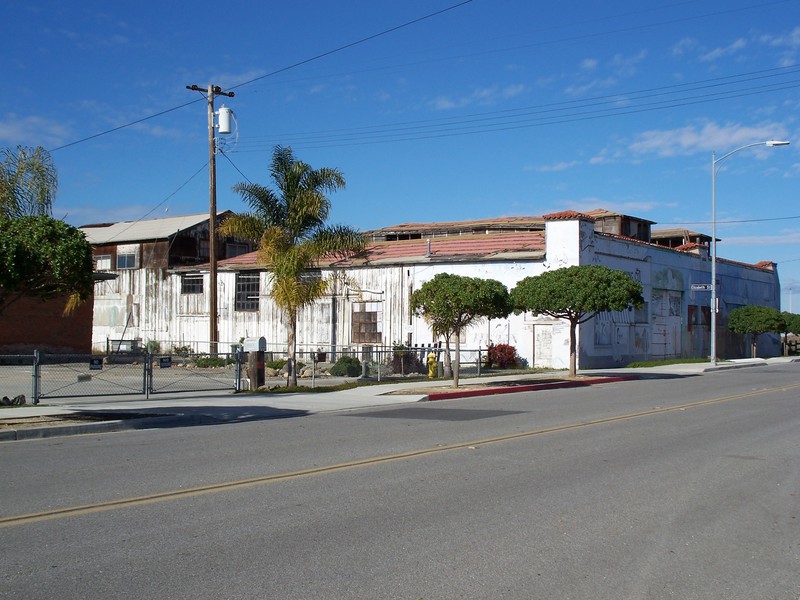 Close-up view of the company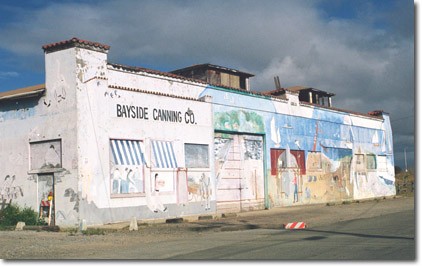 Backstory and Context
Founded as Precita Canning Company in about 1890, the Bayside Canning Company began operating in Alviso in 1906, following the earthquake. Its founder, Sai Yin Chew, and all of the company's officials were of Chinese ancestry. The company bought the Alviso Watch Factory building and several surrounding acres to build warehouses and housing for the employees, who were largely Chinese immigrants.

Under the guidance of Thomas Foon Chew, son of Bayside's founder, the company grew rapidly and became known for its innovative canning techniques. The company began with only canning tomatoes, but under the leadership of the younger Chen, Bayside expanded into asparagus. Chen became known as the "Asparagus King" because of his canning methods, which kept asparagus tender and fresh. Eventually, Bayside became the third-largest cannery in the world, surpassed only by Del Monte and Libby.

Thomas Chew died in 1931, and his funeral was said to be the largest ever held in San Francisco's Chinatown, with an estimated 25,000 people in attendance. Unfortunately, Chew's death, combined with the Great Depression, effectively meant the end of the company. Bayside Canning Company closed for good in 1936.



Sources
Bay Side Canning Company, A History of Chinese Americans in California, National Park Service https://www.nps.gov/parkhistory/online_books/5views/5views3h6.htm Retrieved 13 June 2017.
History of Alviso, HistorySanJose.org. Retrieved 13 June 2017.
Additional Information