Westland Mansion
Introduction
Westland Mansion was home of President Grover Cleveland after his second term as president, from 1897 to 1908 when he died. Given this association with Cleveland, it is is listed on the National Register of Historic Places and is a National Historic Landmark. It is also impressive architecturally as it is an excellent example of Italianate architecture. Its current appearance is not how it appeared originally when it was built in 1856 by Robert F. Stockton, who served as a U.S. Navy Commodore and a Senator. The mansion is a private home today but can be viewed from the street.
Images
Westland Mansion was originally built in 1856 and was the home of President Grover Cleveland after his second term in office.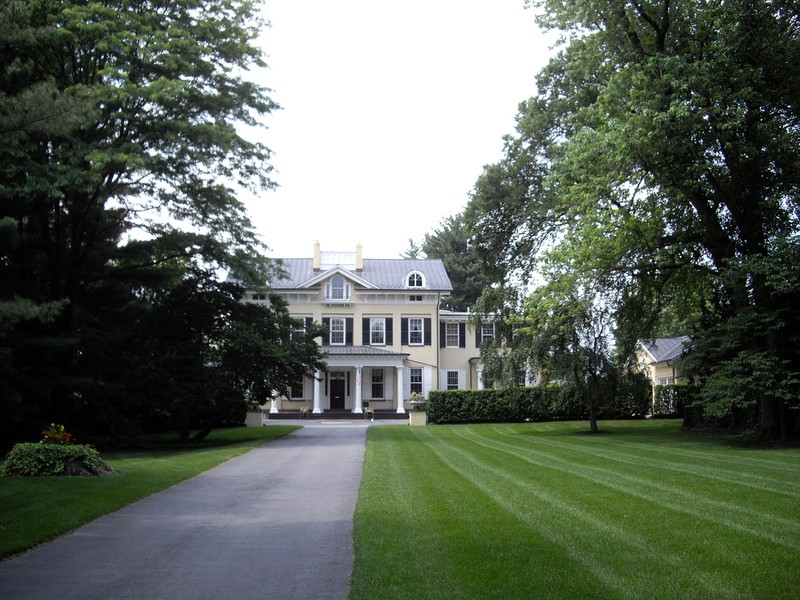 Backstory and Context
Cleveland named the mansion in honor of his Princeton University professor friend Andrew West, who helped Cleveland buy the house. Cleveland made several changes including adding an addition to give him space for a billiard room and other purposes. He maintained an active lifestyle, participating in community events, socializing with friends, and joining the Princeton board of trustees, among other activities.
Sources
Greenwood, Richard. "Grover Cleveland Home, "Westland".
October 15, 1966.
https://npgallery.nps.gov/GetAsset/340cfc52-a4e1-44dd-a88b-61789e206be0.
Photo: Dmadeo, via Wikimedia Commons