Myers Theater
Introduction
Built by local resident Peter Myers in 1870, the Myers Theater was a key location for entertainment in Janesville. It was first constructed as an Opera House for performing troupes and local organizations to reside and entertain in.
Images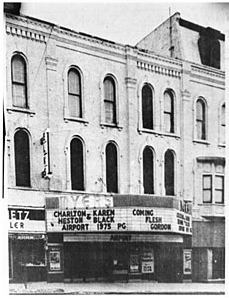 Demolition of the Theater.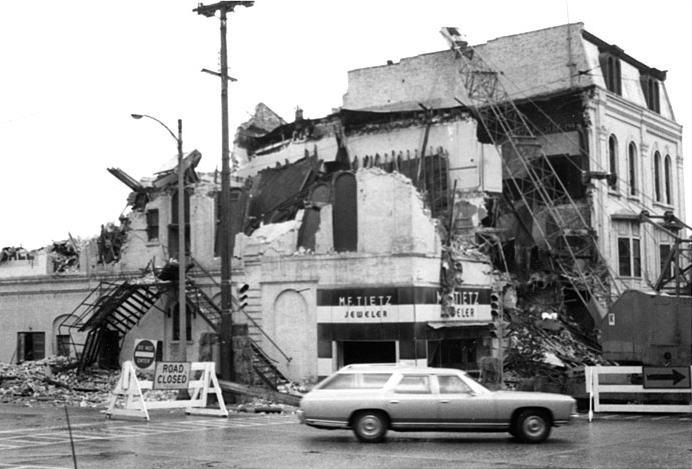 Backstory and Context
Myers Opera was later converted into a movie theater in the mid 20th century and excelled until the 1970s when the Rock County National Bank purchased it. The structure was then demolished in 1977, as attempts to preserve the building failed.