Hamilton Building, Portland
Introduction
Built in 1893, the stylish, commercial Hamilton Building existed as one of Oregon's first buildings constructed in the Classical Revival form. The building was home to offices of many local companies as well as physicians and other professionals. At the time of its completion, the Hamilton building was just north of the city's early masonic hall. That building was demolished in the 1920s.
Images
Chicago World's Fair, built in this obvious Classical Revival Style, influenced architecture for many decades, including in Portland.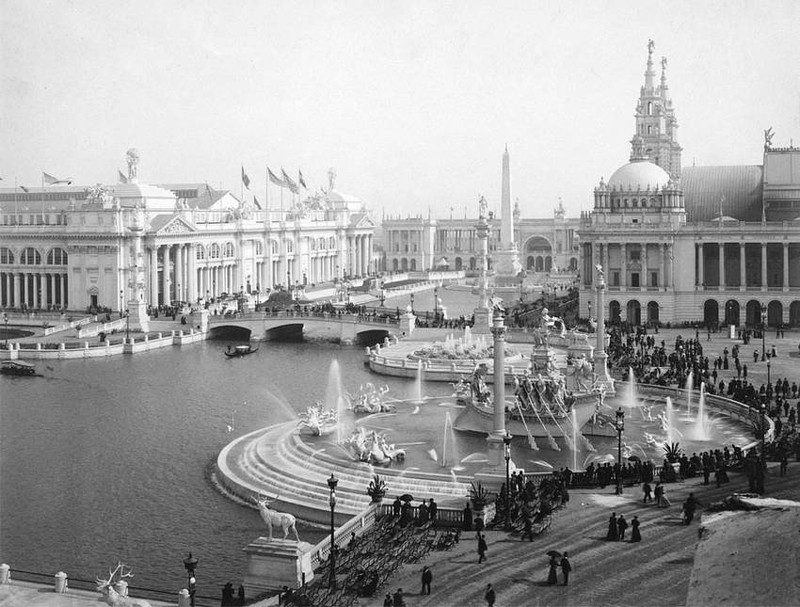 The Hamilton Building of Portland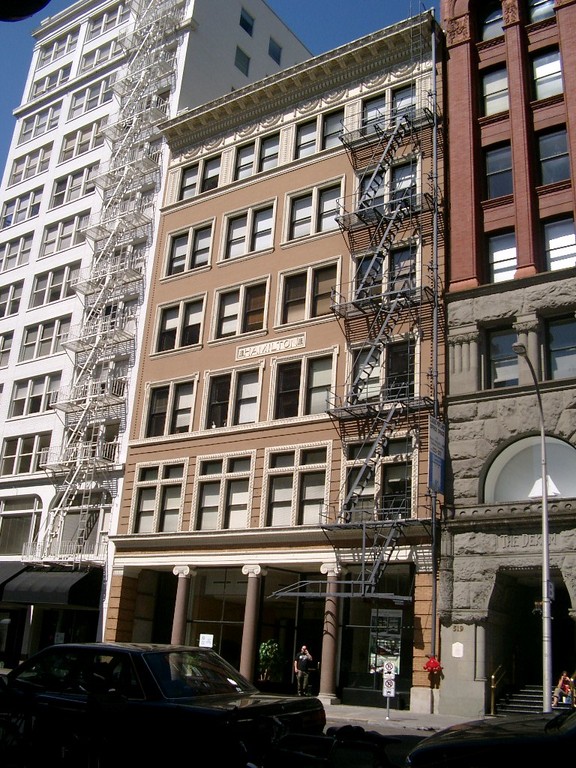 Backstory and Context
Before the Hamilton Building opened its doors, Portland's business center consisted of office buildings built in the Richardsonian Romanesque style, a more ornate type of architecture, such as with the Dekum Building, located next to the Hamilton and built only months earlier. Changing technology, the "Chicago School of Architecture," the Industrial Revolution, Neo-Classic influence, and the maturity of Portland all led to a change in the manner for which architects designed skyscrapers, notably considering what purpose they served.
The Classical treatment of the Hamilton set a new trend in commercial construction for Portland, which coincided with a trend seen in the U.S. and throughout the world. Indeed, the Chicago World's Fair (The World's Columbian Exposition), held from May 1 until October 30 of 1893, arguably set the tone for Greek revival architecture's heavy influence on the world for the following thirty years. Daniel Burnham, a Chicago architect integral in the design of the modern skyscraper, led a team of World's Fair architects who designed the World's Fair pavilions consisting of classic temples that resembled those seen in ancient Greece and Rome. The Hamilton arrived that same year, in 1893, with that same Classical Greek appearance. However, it is important to understand that the Hamilton's design and construction began prior to the Chicago World's Fair. Thus, the trend towards Classic Revival was in motion just as the Hamilton was conceived.

While banks, government buildings, and museums often enjoyed the full Greek-treatment, with lavish columnns and immense ornate detail, commercial buildings tended to be less gaudy, allowing for more function. The Hamilton, compared to buildings on the same block, looks more simple upon first look, but the columnns at the building's base show Greek influence. As well, the move towards commercial building and, eventually, Chicago School skyscraper design was already being seen in buildings such as the Hamilton.
Sources
"Classical Revival Style 1895 - 1950." Pennsylvania Historical & Museum Commission. Accessed June 12, 2017. http://www.phmc.state.pa.us/portal/communities/architecture/styles/classical-revival.html.

Harris, Cyril M. American Architecture: An Illustrated Encyclopedia. New York: WW Norton & Company, 2003.

McMath, George A. "Nomination Form." National Register of Historic Places. Published September 8, 1977.





Additional Information