Bataan Memorial Park
Introduction
In 1941, 1,800 men from the 200th and 515th Coast Artillery Regiment, mostly men from New Mexico, deployed to the Philippines to partake in war simulations. Within 3 months the Japanese had bombed Pearl Harbor and invaded the Philippines. After four months of fierce fighting, the Japanese broke through Allied lines. This led to the eventual fall of Bataan peninsula and the death march to confinement camps. Of the 1,816 men 200th & 515th Coast Artillery men identified, 829 died in battle, while prisoners, or immediately after liberation. There were 987 survivors.
Images
Centerpiece of the memorial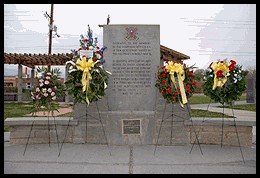 Some of the pillars that hear the names of those who were part of the Bataan Death March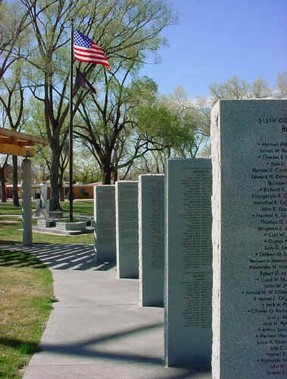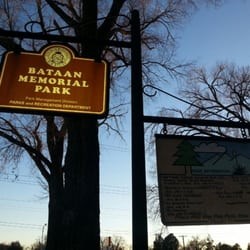 Route of the Bataan Death March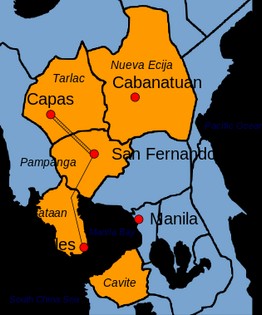 Some of the dead from the Bataan Death March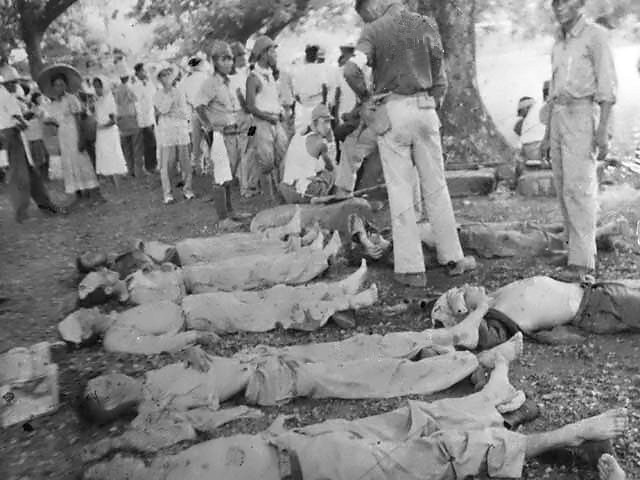 Backstory and Context
In 1943, the City of Albuquerque dedicated the Bataan Memorial Park with a resolution that reads, in part, as follows: "The people of Albuquerque desire, in a spirit of humility, to pay tribute to its soldiers, both living and dead, who served so nobly, that their deeds and sacrifices shall forever be etched in the memories of the people of the community which they left for so valiant service to their country."
The desire to preserve the historical integrity of the park resulted in it being placed on the New Mexico State Register of Cultural Properties in 1999. On November 11, 2012, the City of Albuquerque dedicated Bataan Memorial Park as a City Landmark.
Sources
Abraham, Abie (2001). Ghost of Bataan Speaks. Beaver Pond.

Falk, Stanley L. (1962). Bataan: The March of Death. New York: W. W. Norton & Company.

Harrison, Thomas R. (1989). Survivor: Memoir of Defeat and Captivity – Bataan, 1942. Western Epics, Inc., Salt Lake City, Utah.

Jackson, Charles; Norton, Bruce H. (2003). I Am Alive!: A United States Marine's Story of Survival in a World War II Japanese POW Camp. Presidio Press

Levering, Robert (1948). Horror trek; a true story of Bataan, the death march and three and one-half years in Japanese prison camps. Horstman Printing.

Murphy, Kevin C. (2012). "'Raw Individualists': American Soldiers on the Bataan Death March Reconsidered". War & Society. 31: 42–63.

Murphy, Kevin C. (October 13, 2014). Inside the Bataan Death March: Defeat, Travail and Memory. McFarland.

Olson, John E. (1985). O'Donell: Andersonville of the Pacific. John E. Olson.

Norman, Michael & Norman, Elizabeth. Tears in the Darkness (revised ed.). Farrar, Straus and Giroux

Resa, Jolinda Bull (2011). Honor Them Always: For the Sacrifice of Their Youth at Bataan. Outskirts Press, Inc.

Young, Donald J. (1992). The Battle of Bataan: A History of the 90 Day Siege and Eventual Surrender of 75,000 Filipino and United States Troops to the Japanese in World War. McFarland

Additional Information