Weltzheimer's Tavern
Introduction
109-113 N Princess St. A combination brick and clapboard building. Here, according to local lore, in November, 1790, Nathaniel Willis published the Potowmak Guardian and Berkeley Advertiser, the first newspaper in what is now West Virginia. Willis had participated in the Boston Tea Party of 1773. Between 1795 and 1823 first Frederick Weltzheimer and then his widow Catherine operated a tavern here in the brick section and let rooms in the wooden section.
Images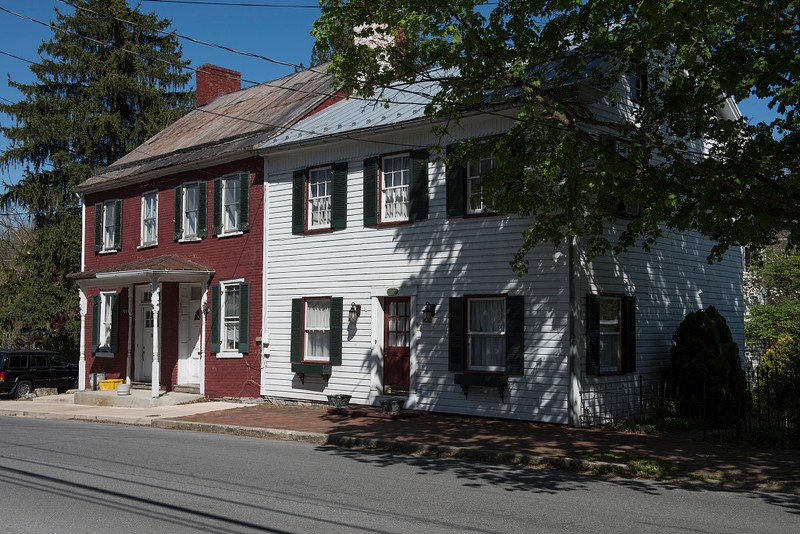 Mary Catherine Weltzheier Photo Courtesy of Museum of Early Southern Decorative Arts (MESDA)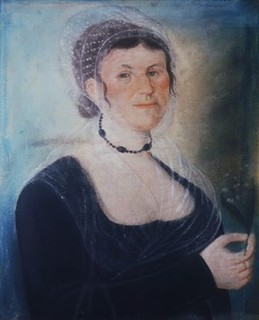 Backstory and Context
Fredrick and Mary Catherine Weltzheimer operated a tavern on Princess Street as early as 1795. Mary Catherine continued to operate the Weltzhiemer Tavern after her husband's death in 1806 for the next seventeen years.[1] Mary Catherine accumulated substantial property as a business woman. In her will, she bequeaths "to her children the house and grounds of the ordinary, another house with ten acres purchased from John Baker, a house and lot on Rocky Street, and her "upper house and lot" (Entler – Weltzheimer House?)."[2] She also had slaves and stock in the Boonsboro Turnpike and the Shepherdstown Winchester Turnpike to leave her children. Mary Catherine's status can also be seen in the portrait that she had painted of her by Fredrick Kimmelmyer in 1816. The portraits current location is unknown though.
Sources
Mary Catherine Weltzheimer. Historic Shepherdstown & Museum. Accessed June 29, 2017. http://historicshepherdstown.com/portfolio-item/1120/.


Additional Information