Montalvo Arts Center
Introduction
The Montalvo Arts Center is a 175-acre complex that features, in addition to an arts center, gardens, hiking trails, an arboretum, outdoor performance venues, and the Villa Montalvo. The villa and gardens were constructed by former San Francisco Mayor and U.S. Senator James Duval Phelan from 1912-1914. Upon Phelan's death in 1930 he requested that the grounds be open to the public and his estate be used to promote the arts. It is now known for its arts residency program and for its first-class galleries and performing arts programs. The Montalvo Arts Center was added to the National Register of Historic Places in 1978.
Images
The Mediterranean Revival Villa Montalvo was completed in 1914, features 19 rooms and displays pieces of art from the center's artists in residence.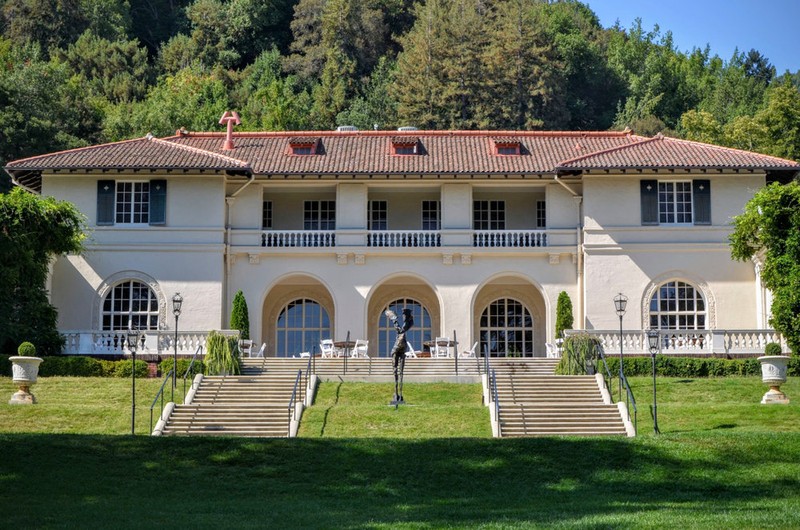 A manicured path leads through the center's Italianate Garden.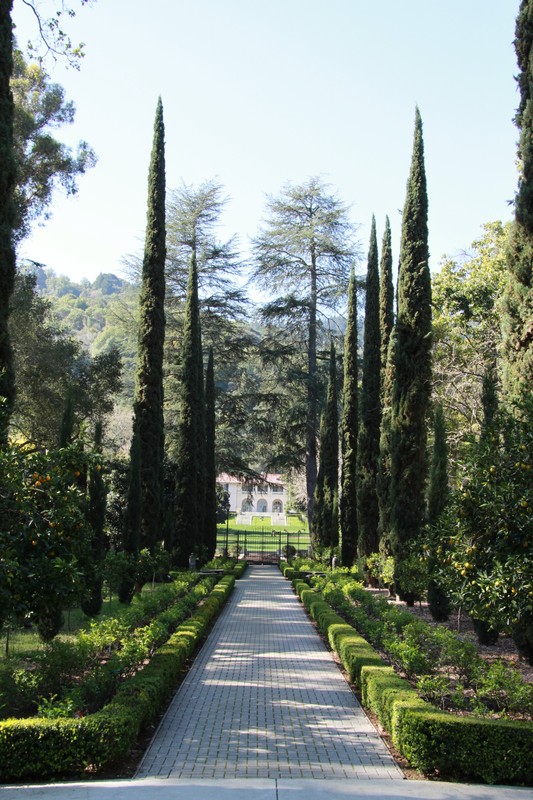 The center's largest outdoor venue features performances by numerous local and national talents.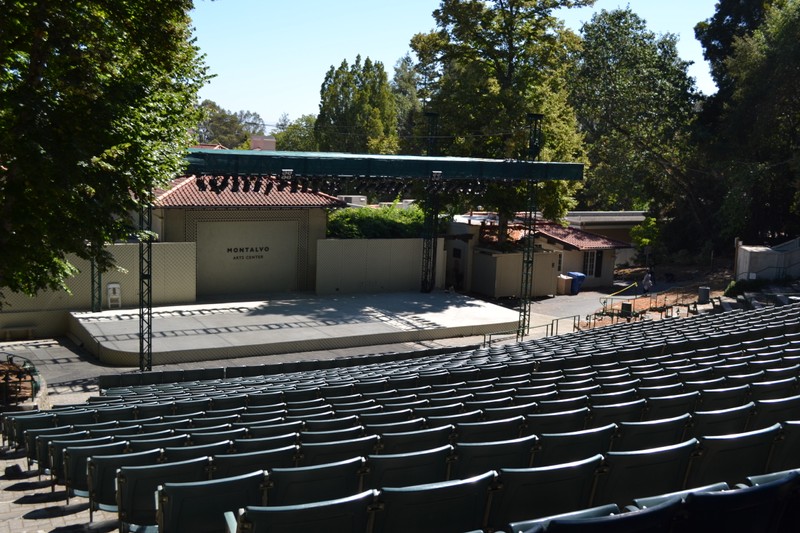 One of the canter's many garden structures that one encounters wandering the grounds.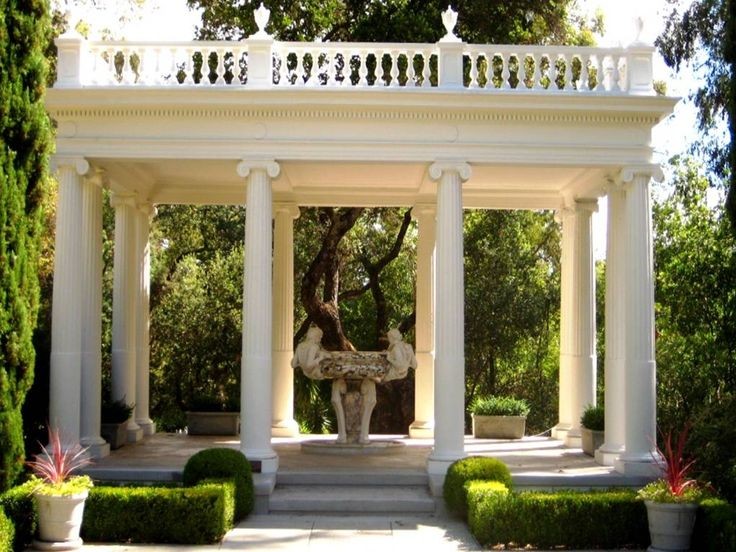 The center's primary hiking trail wends its way through hardwood forests.
A map of the center and grounds.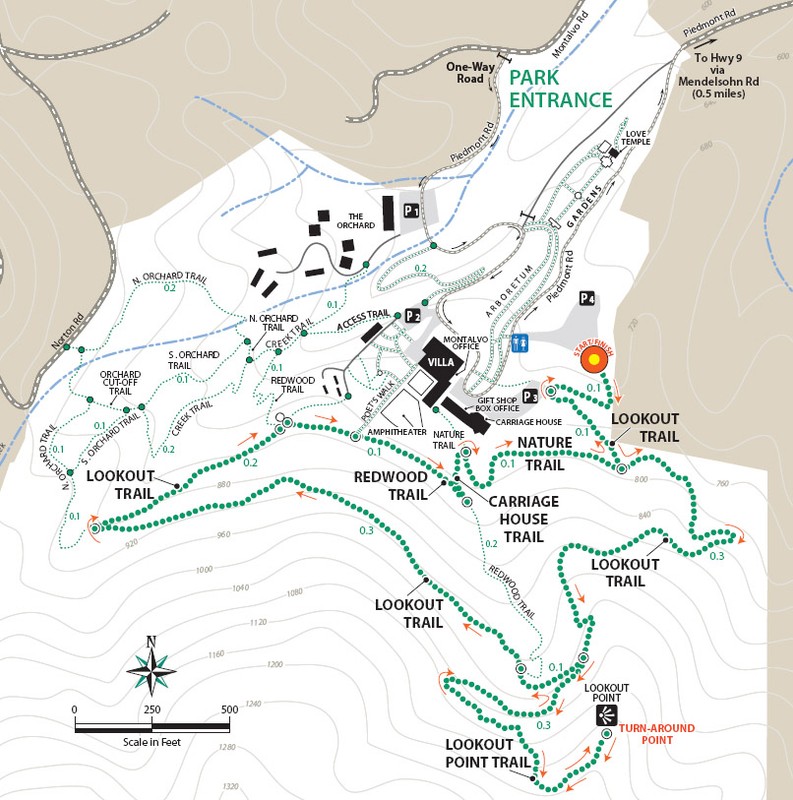 Backstory and Context
James Duval Phelan earned his fortune primarily as a banker and served as the mayor of San Francisco from 1897-1902 and as a U.S. Senator from California from 1915-1921. During most of his political career and life he was quite active in the anti-Japanese movement of the time, seeking to restrict their immigration to this country. In 1912 he began construction on a country estate in the foothills of the Santa Cruz Mountains and named it Villa Montalvo upon its completion in 1914. The villa was designed by William Curlett and his son, Alex, after William passed prior to its completion.
Villa Montalvo was named after the popular 16th century Spanish writer, Garci Ordonez de Montalvo. Montalvo is generally accepted to have first used the term "California" in a fable that featured an island inhabited by Amazons ruled by Queen Calafia. The island also overflowed with gold and jewels that were guarded by mythical griffins and representations of those griffins can be seen throughout the grounds of the Montalvo Arts Center today. Phelan filled his estate with works of art he collected over the course of his life and entertained the likes of Jack London, Mary Pickford and Douglas Fairbanks at his villa.
When Phelan died in 1930 he stated in his will that the grounds were "…to be maintained as a public park…" and that the buildings and grounds "…be used as far as possible for the development of art, literature, music and architecture by promising students." To that end, the San Francisco Arts Association assumed trusteeship of the estate in 1930 and its arts residency program was launched in 1939. Control of the estate passed to the Montalvo Association in 1953 which, in collaboration with Santa Clara County, maintains that control to this day.
The Montalvo Arts Center is maintained by over 600 volunteers and its residency program, where artists live and work at the estate, has mentored over 600 artists from 20 countries. Over 200,000 visitors per year visit the estate's gardens and villa and attend its various galleries and live performances. The grounds are home to various gardens, to include an Italianate garden, Charmaine's Garden Terrace, Linden Grove, a mermaid pond, and the Phelan Cactus Garden. Popular performers to have appeared at Montalvo include Jay Leno, the B-52's, Shawn Colvin and Her Band, Roger McGuinn and Gladys Knight. The grounds and gardens are generally open during daylight hours and the Villa Montalvo is open for tours by appointment only. As evidenced by the photos and videos that accompany this entry, the Montalvo Arts Center is also a popular wedding and reception site.
Sources
"Montalvo Arts Center History." Montalvo Arts. Accessed June 7, 2017. http://montalvoarts.org/about/history/
McKenzie, Kathryn, "Montalvo Arts Center celebrates its 100th anniversary with many events in 2012." Mercury News. February 6, 2012. Accessed June 7, 2017. http://www.mercurynews.com/2012/02/06/montalvo-arts-center-celebrates-its-100th-anniversary-with-man...
"Villa Montalvo, Santa Clara County, California." National Park Service. Accessed June 7, 2017. https://readtiger.com/https/www.nps.gov/nr/travel/santaclara/Vil.htm
McKenzie, Kathryn. "Montalvo Arts Center Has It All." Los Gatos Patch. July 29, 2011. Accessed June 7, 2017. https://patch.com/california/losgatos/montalvo-arts-center-hast-it-all
Additional Information