Henry Morris Naglee Monument, St. James Park
Introduction
A monument to Henry Morris Naglee (1815-1886) is located on the southeastern corner of St. Jamese Park. Naglee served in the U.S. Army as Brigadier General and Lieutenant Colonel and was a veteran of the Mexican-American War and also served the Union in the Civil War. Outside of the military, he worked in banking, civil engineering, and grape farming. He owned over fifty acres of vineyards in San Jose and used the grapes to make brandy.
Images
This marker describes the history of the park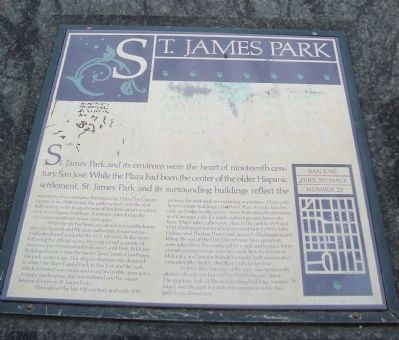 The Henry Morris Naglee Monument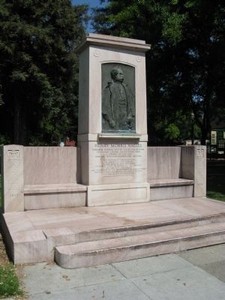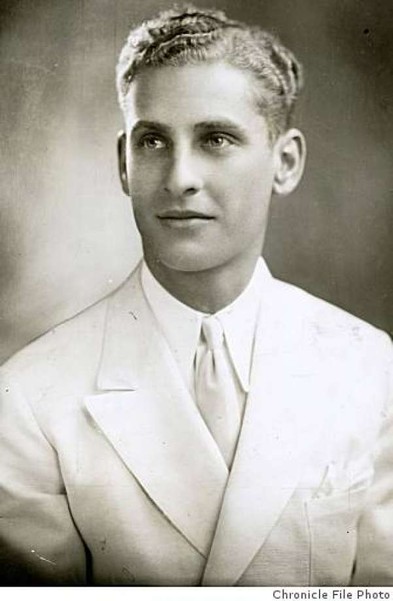 Henry Morris Naglee was a General in the Civil War. He actively campaigned on behalf of McClellan, Lincoln's opponent, in the Presidential election of 1864.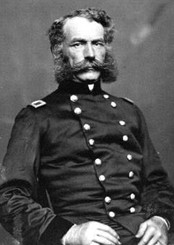 Backstory and Context
St. James Park has long been an important focal point for the city of San Jose. It is surrounded by churches, the post office, the county courthouse, and, for a time, clubs and lodges. Although it was the center of the Spanish and later Mexican settlements, it wasn't platted until 1848 and not formally landscaped until 1868. Beginning around this time the park came to its own, becoming the important civic and religious center it is today. As such, it is where many civic functions have taken place including rallies and speeches, including those by President McKinley and Senator Robert Kennedy. In 1955, the city built Second Street through the park. As of mid-2017, plans are in place to redesign the park.

Tragically, California's last lynching took place at the park in 1933. An angry mob broke into the jail across the street, grabbed two men accused of kidnapping and murdering Brooke Hart—the son of the president of a local department store—and hanged them in the park. This entry includes two videos about that tragic event.

Sources
"Henry Morris Naglee." The Historical Marker Database. Accessed June 6, 2017. https://www.hmdb.org/marker.asp?MarkerID=30196.

"St. James Park." The Historical Marker Database. Accessed June 6, 2017. https://www.hmdb.org/marker.asp?MarkerID=52561.

Additional Information