Hotel Sainte Claire (Westin San Jose)
Introduction
Hotel Sainte Claire opened in 1926 as was the premiere hotel in San Jose and one of the city's most recognizable landmarks for many years. The building is listed on the National Register of Historic Places and the hotel is now part of the Westin hotel chain.
Images
This hotel dates back to 1926 and was saved thanks to the efforts of preservationists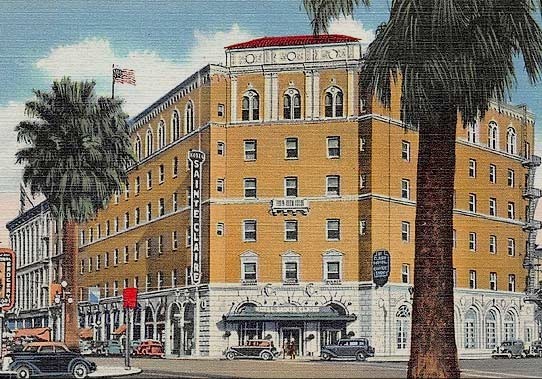 Backstory and Context
Hotel Sainte Claire was built in 1926. It was designed by the San Francisco architecture firm Weeks and Day, and its original owner was T. S. Montgomery. The hotel's architecture includes numerous references to French, Spanish, and Mediterranean Revival styling.
At the time of its construction, Hotel Sainte Claire was considered one of the grandest hotels in the state of California. The hotel was famous for its elegant decor and hosted numerous celebrities such as Clark Gable and Carole Lombard, Joe DiMaggio, and Bob Hope. 
Eventually, the hotel's fortunes declined, similar to other ornate downtown hotels as travelers arrived via highways and interstates instead of downtown train stations. The hotel changed owners (and names) several times in the second half of the 20th century. For a time, the structure was home to a transient hotel. The property was sold at a courthouse auction at least twice.
Preservationists worked to add the building to the National Register of Historic Places in 1980 as part of an effort to prevent the building from suffering the fate of many other historic buildings in the city. The hotel was completely unoccupied from 1988 to 1992, and many in San Jose feared it was a lost cause. With a greater interest in downtown revitalization and entertainment venues in the 1990s and with tax credits for historic preservation, the once-grand hotel was restored and is once again a premier hotel. 
Sources
Hotel Sainte Claire". California's Historic Silicon Valley. National Park Service. Retrieved 4 June 2017.
Additional Information