Peralta Hacienda Historical Park
Introduction
The Peralta Hacienda was built by Antonio Peralta in 1870. The Peralta family were settlers that were part of the infamous de Anza expedition from Mexico to California. Upon settling in what became Oakland, they built homes on a vast Spanish land grant. These homes, which were later destroyed by an earthquake, were replaced by the Italianate Victorian farmhouse known as the Peralta House, which now serves as a historic house museum.
Images
Families often come to the park.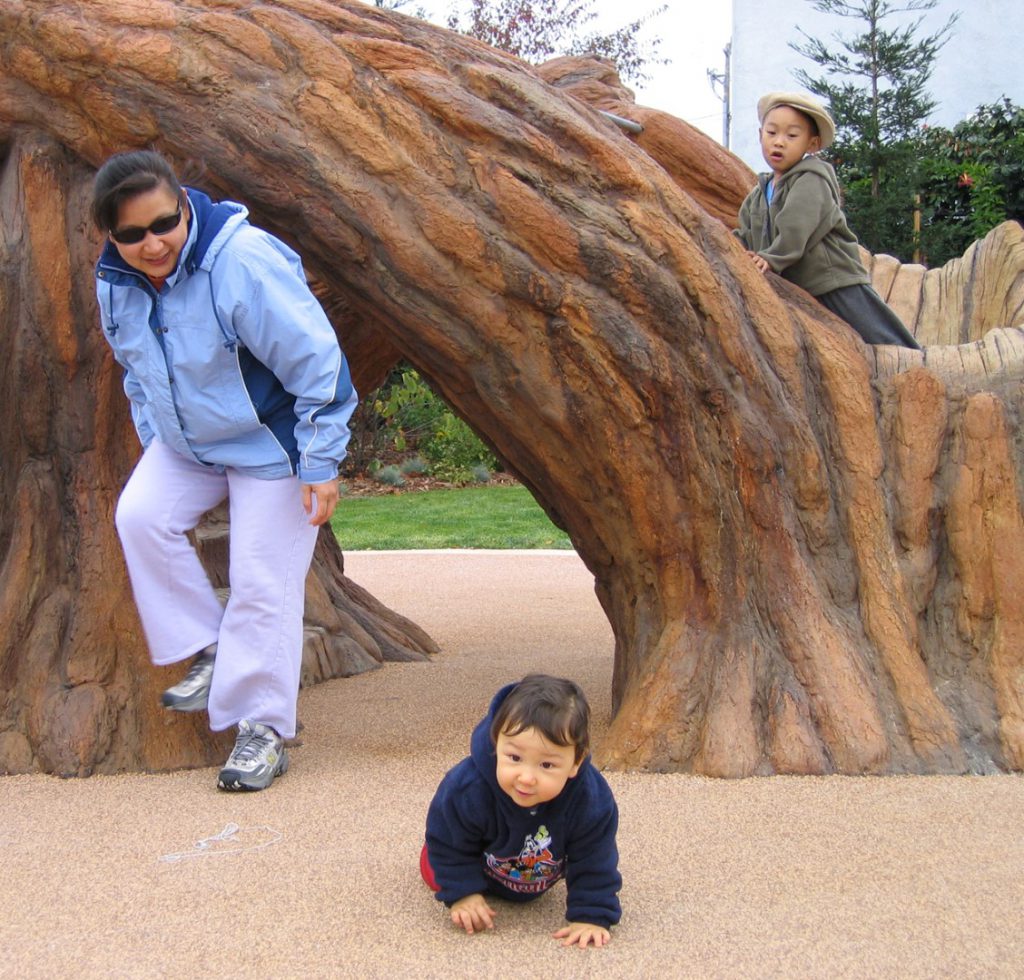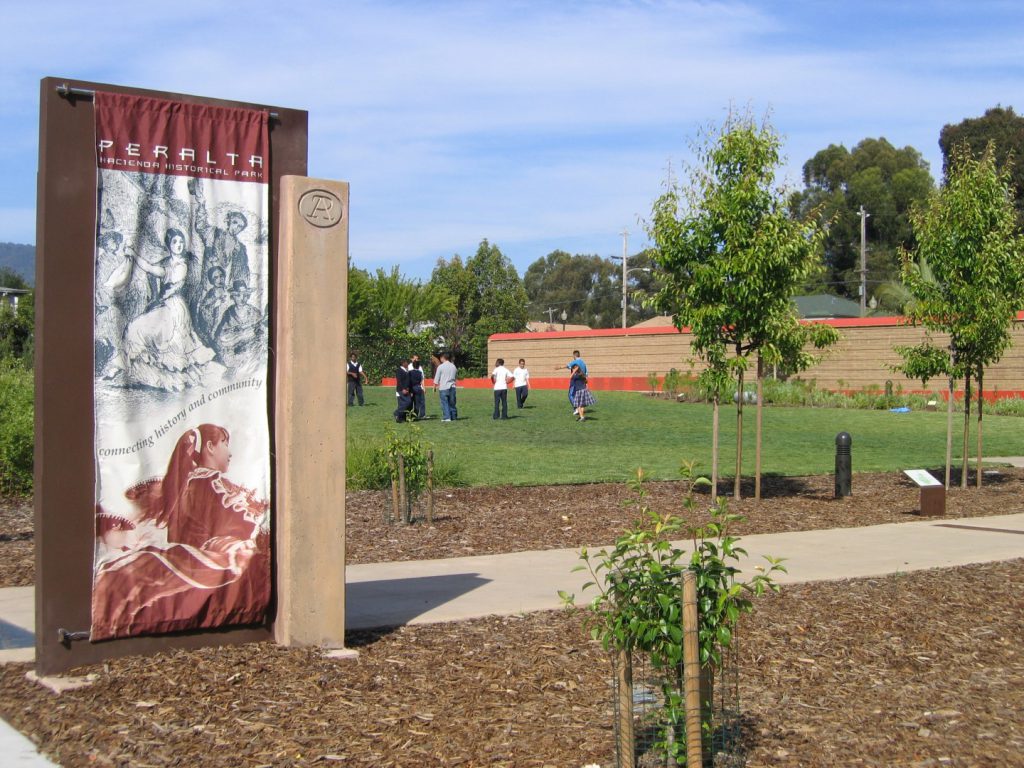 Backstory and Context
Since the late 1970s, Friends of Peralta Hacienda Historical Park (Friends) has worked to establish the six-acre park, which opened fully to the public in 1996. Friends has successfully lobbied for over $6M of funding to create the park piece by piece over the last few decades.
The goal of Friends was to create an open space in a district that has the lowest per capita open space in Oakland but the highest percentage of children. They also wanted to rescue and interpret the history of the once vast Rancho San Antonio, a 45,000 acre land grant to Luis Peralta in 1820, and the historic Antonio Peralta House which stands on the site.
In 1999, the park was chosen as one of ten projects nationwide to receive funding for planning from The National Endowment for the Humanities. Eminent historians, landscape architects, museum and interpretative experts, educators, Friends' staff, and community representatives all came together to develop a new design for this historic landscape.
With completion of the house restoration in 2001, Peralta Hacienda Historical Park entered a new phase of development that focuses on landscape development, creating exhibits for the Peralta House and interpretive programs for the whole site.
Sources
Peralta Hacienda Historical Park. Saving Places. Accessed June 04, 2017. https://savingplaces.org/places/peralta-hacienda-historical-park#.WTQbmOsrLIU.

Park History .. Peralta Hacienda. Accessed June 04, 2017. http://www.peraltahacienda.org/pages/main.php?pageid=27&pagecategory=3.

Peralta Hacienda Historical Park. Local Wiki. Accessed June 04, 2017. https://localwiki.org/oakland/Peralta_Hacienda_Historical_Park.


Additional Information