San Jose Municipal Rose Garden
Introduction
The San Jose Municipal Rose Garden opened in 1937 with the goal of becoming the Rose Capital of the West. Inspired by the 'City Beautiful' movement, architect John McLaren, who also designed the Golden Gate Bridge, volunteered to design the gardens. The 3.5 acre site had over 3,500 bushes and drew rose enthusiasts and dignitaries from across the country. In 2003, declining tax revenues forced the city to cut park maintenance services throughout San Jose, including the Historic Rose Garden, and within three years weeds had overtaken the dried, un-pruned roses, and hundreds of bushes died. As the park's appearance declined, visitation dropped and the All-America Rose Selections, the national organization that accredits rose gardens, was close to stripping the garden of its accreditation. In 2007, Rose Garden neighborhood leaders formed the Friends of the San Jose Rose Garden, a nonprofit entity that would provide horticultural expertise and work with the city's Parks Department to train and organize volunteers.
Images
An aerial shot of the gardens and fountain.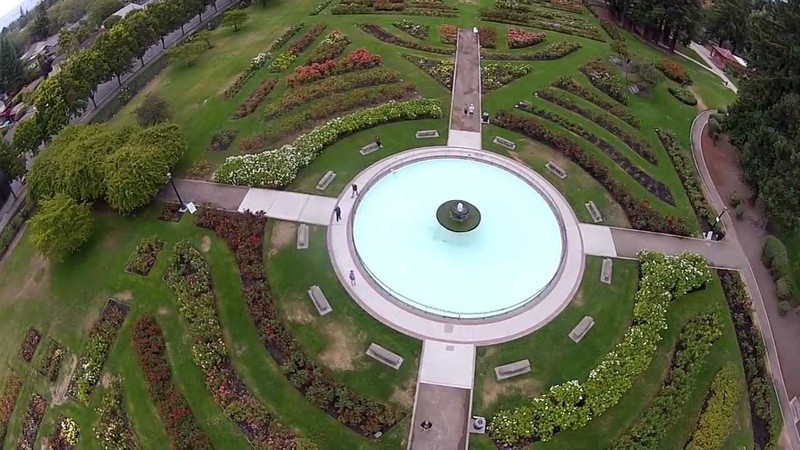 A shot of the fountain in the middle of the Rose Garden.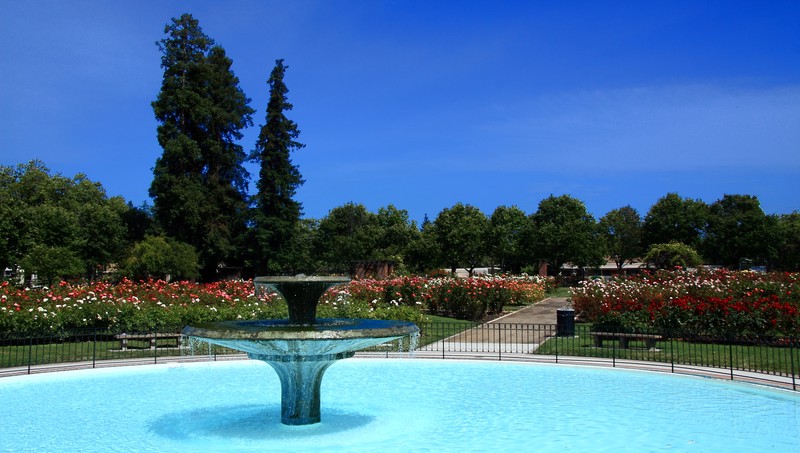 Backstory and Context
Today, the San Jose Municipal Rose Garden encompasses an area of 5.5 acres and stands at the intersection of Naglee and Dana Avenues in the Rose Garden Neighborhood. Originally a prune orchard, the land was purchased by the city in 1927 and today is exclusively devoted to roses. The gardens feature over 3,500 shrubs and up to 189 rise varieties.
The San Jose Municipal Rose Garden is an official display garden for the All-America Rose Selections (AARS) and so receives AARS award-winning roses in advance of public release. The Gardens were placed on probation in the early 2000s and city budget cuts impacted the garden negatively.
In 2007, a volunteer nonprofit organization called Friends of the San Jose Rose Garden (FSJRG) was established with a mission to restore and renovate the garden. In 2008 the AARS lifted the garden from probation and restored full accreditation, allowing over 800 new roses to be planted as part of the restoration project in the following year.
On May 2, 2009 it was rededicated as an official AARS test garden, one of 23 in the US and the only one in Northern California, and was named "America's Best Rose Garden" in 2010. The winning garden was selected based on beauty, creativity and community involvement.
Sources
Municipal Rose Garden. San Jose CA. Accessed June 04, 2017. https://www.sanjoseca.gov/facilities/facility/details/74.

San Jose Municipal Rose Garden. City Parks Alliance. Accessed June 04, 2017. http://www.cityparksalliance.org/why-urban-parks-matter/frontline-parks/parks/310-san-jose-municipal-rose-garden.


Additional Information