Bessie Niemeyer Marshall
Introduction
Bessie Niemeyer Marshall created detailed watercolors of plants as part of a WPA-funded project to create a wildflower and bird sanctuary at Lee Memorial Park, in Petersburg, during the Great Depression.
Images
Photograph of Bessie Niemeyer Marshall, courtesy of the Petersburg Garden Club.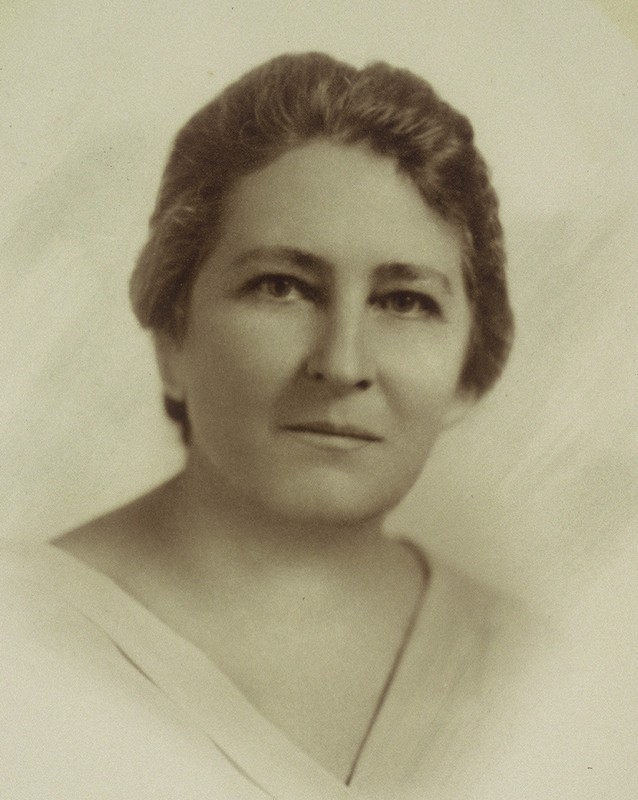 Photograph of women constructing the wildflower and bird sanctuary at Lee Memorial Park, WPA Record (March 1937), image courtesy of the Library of Virginia.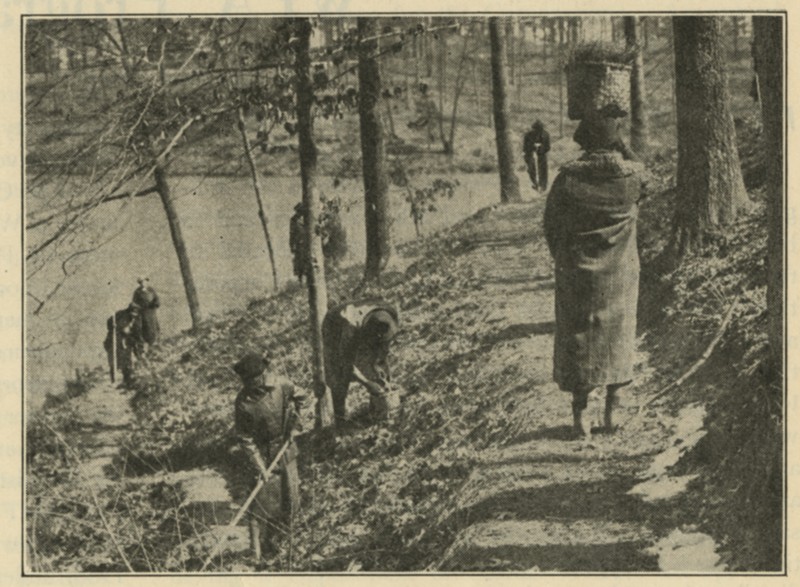 The Library of Virginia honored Bessie Niemeyer Marshall as one of its Virginia Women in History in 2011.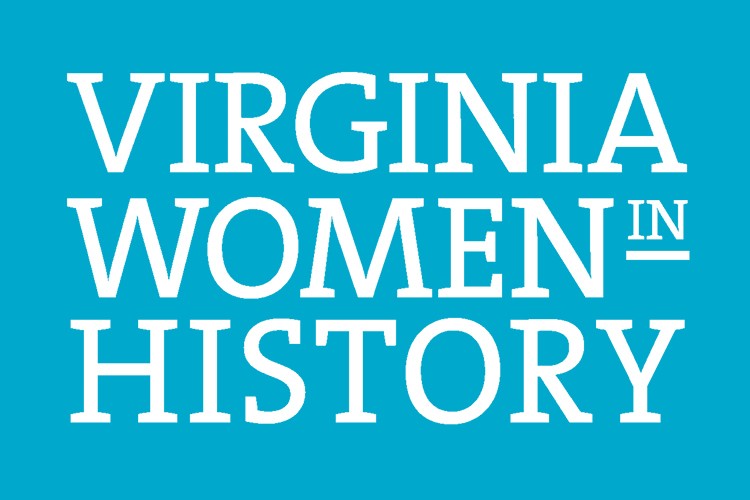 The Virginia Women in History Digital Trail is made possible by the Library of Virginia and American Evolution: Virginia to America, 1619–2019.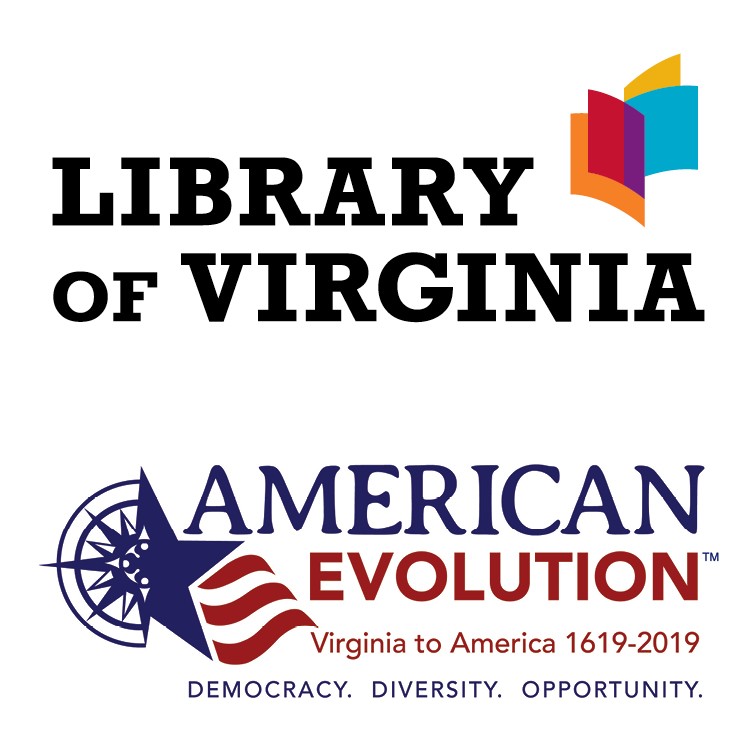 Backstory and Context
In 1935 the City of Petersburg used funds from the Works Projects Administration to create a wildflower sanctuary in Lee Memorial Park. Under the direction of Mary Donald Claiborne Holden, women, Black and white, cleared paths; transplanted flowers, shrubs, and trees; and gathered specimens of plants in the park. In 1937 Holden asked her neighbor Bessie Niemeyer Marshall (December 25, 1884–February 14, 1960) to paint watercolors of the herbarium.
Sarah Elizabeth Niemeyer was born in Portsmouth. She married Myron Barraud Marshall, an Episcopal priest, on July 2, 1907. With nine children, Marshall had little time to pursue her interest in art, although she occasionally painted watercolors of plants and decorated household furniture and china. After serving parishes in the Philippines and in Virginia, the family settled in Petersburg in 1937.
Although she had no formal training in painting, Marshall used her powers of observation and her knowledge of plants (she was an avid gardener) to create detailed renderings. Her 238 watercolors demonstrate her skill in depicting the delicacy of a plant's structure and the vibrancy of its colors. The commission brought much-needed money into the Marshall home. Her husband was disabled, and his pension was insufficient to support the large family. After the project ended, Marshall tried but had little success finding other commissions. After the deaths of her husband and grandson early in 1946, she returned to Portsmouth. Bessie Niemeyer Marshall died of a stroke in 1960.
The Petersburg Garden Club won the 1948 Garden Club of Virginia Massie Prize for the Lee Park Herbarium. Marshall's watercolors were featured in With Paintbrush and Shovel: Preserving Virginia's Wildflowers (2000). Lee Memorial Park is now on the National Register of Historic Places and undergoing restoration.
Nominated by Virginia Rose Cherry, Richard Bland College, Petersburg.


Reprinted with permission of the Library of Virginia.
Additional Information