Antietam National Cemetery
Introduction
Dedicated in 1867, The Antietam National Cemetery serves as the final resting place for those that suffered during the Battle of Antietam. It contains the graves of soldiers killed during the Maryland Campaign of 1862 during the Civil War as well as more than 200 non-civil war veterans that were killed in conflicts after the Civil War up until the Cemetery's closure in 1953. Those included are veterans and their wives from the Spanish-American War, World War I, World War II, and the Korean War.
Images
Private Soldier Monument that is dedicated to the Union soldiers that served in the Battle of Antietam and the American Civil War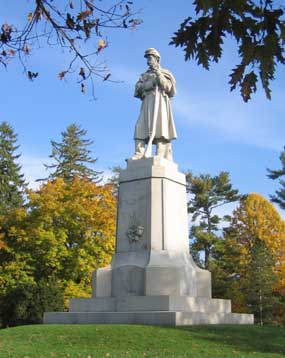 A map of the entire cemetery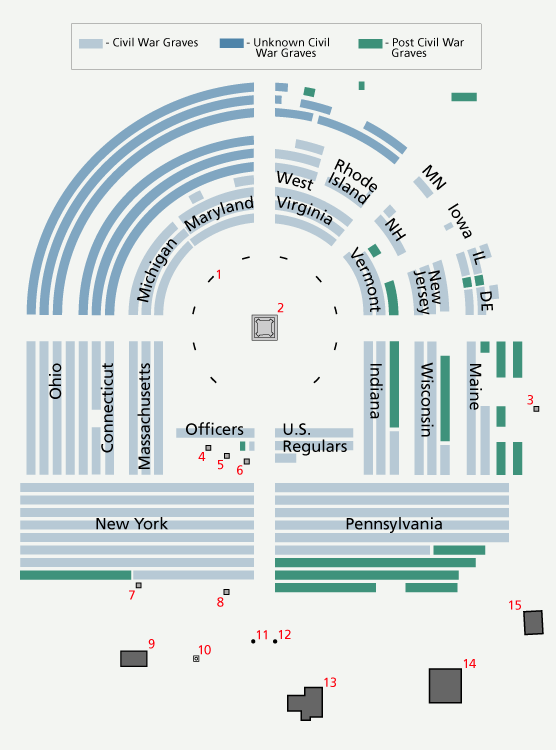 View of Antietam Cemetery and Private Soldier Monument taken 8/5/1884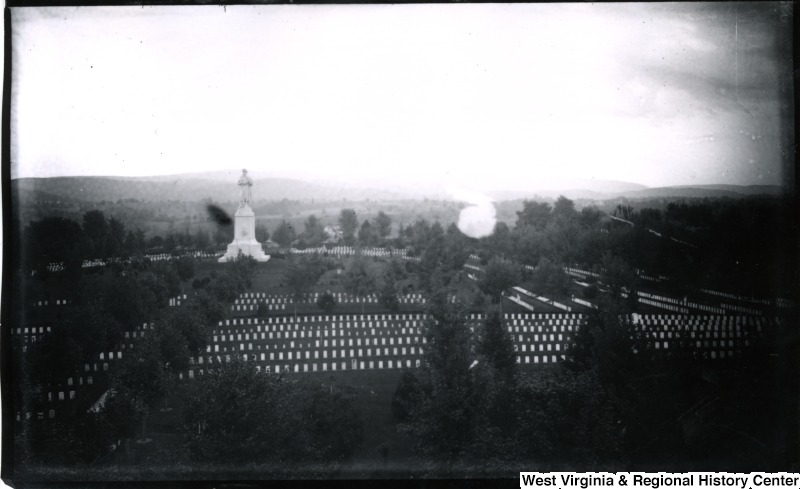 The Entrance to Antietam National Cemetery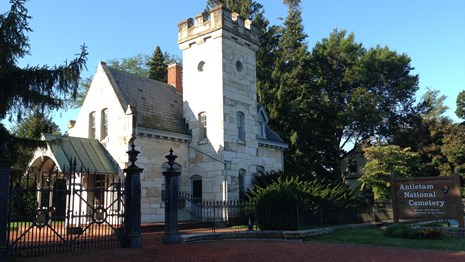 Backstory and Context
The Battle of Antietam was a battle that was apart of the Maryland Campaign during the Civil War. The Union generals and forces had went after Confederate general Robert E. Lee in Maryland launching attacks on his soldiers who were stationed behind Antietam Creek. It was one of the bloodiest and darkest days in American history. Over 22,000 soldiers were dead, injured, or missing after the dust settled. This cemetery is dedicated to those that served in this conflict and the veterans that served America in other wars as well.
The Maryland State Senate purchased more than 11 acres of land in order to put up graves and use the land as a cemetery. Financial contributions of over $70,000 were made from Northwestern states in order to help fund the creation of this cemetery. Bodies were being removed from the farm and fields where the conflict took place in 1866 with the body removals happening until the next year. Over 4,0000 soldiers that served the Union are rested and buried here in the cemetery. Originally, Confederate soldiers would be buried here as well, but intensity from the conflict and the South's inability to raise funds cancelled those plans.
Also inside the cemetery is the statue called the Private Soldier Monument, which is a dedication to the Union soldiers buried in the cemetery. The contract for the monument was awarded to J.G. Batterson, who also constructed the monument at Gettysburg Cemetery. The statue was originally constructed and stood in front of the Centennial Exposition until being transported to the cemetery in 1880. The statue faces North or toward home for the soldiers and is inscribed with "Not for themselves, but for their country." The statue is known to locals as "Old Simon."    
Sources
"The Antietam Cemetery Monument." Daily National Intelligencer, October 8, 1867
"History of Antietam National Cemetery." Western Maryland's Historical Library. Accessed June 01, 2017.
http://www.whilbr.org/antietamnationalcemetery/index.aspx.
Antietam National Cemetery. Accessed June 01, 2017. https://www.nps.gov/anti/learn/historyculture/antietam-national-cemetery.htm.
Additional Information