Forbes Mill
Introduction
Forbes Mill is the last rough-hewn rock building still standing in Los Gatos. The structure that remains was the annex built in 1880; the original part of the mill was constructed in 1854. The builder was a Scotsman named James Alexander Forbes, who arrived in California in 1831 and worked as Vice Consul in San Francisco for the British government. Forbes was ultimately unsuccessful in running the mill but later owners were. Flour was milled here until 1887. After that point, the building became power plant, brewing and bottling company, and owned by a gas company. In recent years it was a museum called the Forbes Mill Museum. This closed in 2014. The building was added to the National Register of Historic Places in 1978.
Images
The Forbes Mill Annex was built in 1880 and in recent years was a museum.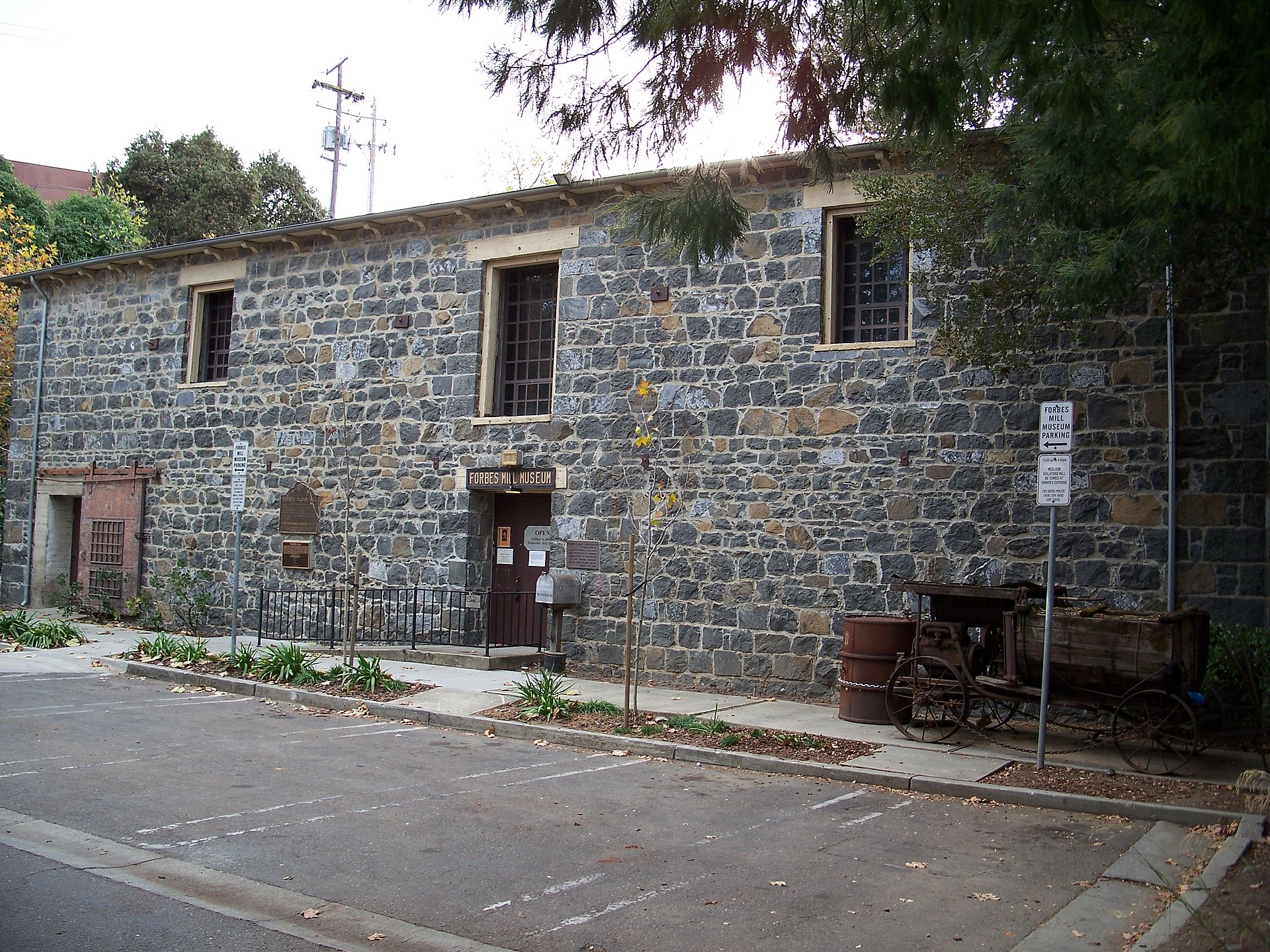 Backstory and Context
As settlers arrived in the general area and began to farm, Forbes saw an opportunity to build a mill. At the time of the Gold Rush (1848-1855), the price of flour increased to $50 a barrel. Forbes wanted to take advantage of this and acquired the necessary backing to build the will, which was completed in 1855. Unfortunately for him, he did not know to run a mill: he did not know how manage the water level and as a result the mill did not run for large periods of time. He went bankrupt and was eventually forced to sell everything.
Sources
"Forbes Mill Annex." National Park Service. Accessed May 31, 2017. https://www.nps.gov/nr/travel/santaclara/for.htm.

Lee, Robert Elton. "Forbes Mill Annex." https://npgallery.nps.gov/GetAsset/8172cdf0-e3dd-4c3e-b00d-d22fb671a05b. July 31, 1978. National Park Service - National Register of Historic Places Nomination Form.

Photo: Eugene Zelenko, via Wikimedia Commons
Additional Information