Home of Superman Historical Marker
Introduction
This marker commemorates the two Cleveland natives, Jerry Siegel and Joe Shuster, who created the comic book character Superman. They both attended Glenview High School. Jerry first came up with the idea of the Superman while writing for the school's newspaper, and Joe developed the initial drawings. In 1936, they began working for New Fun Comics, writing and drawing comic strips (these did not include Superman). Two years later, they made a fateful decision: they sold the rights to Superman to publisher Harry Donnenfeld for $135. Superman first appeared New Action Comics in 1939, and from there the character took off, eventually becoming the American cultural icon it is today.
Images
The marker is located at the corner of St. Clair Avenue and 105th street.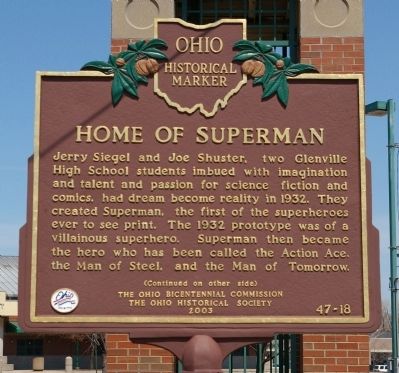 The marker is in front of a clocktower.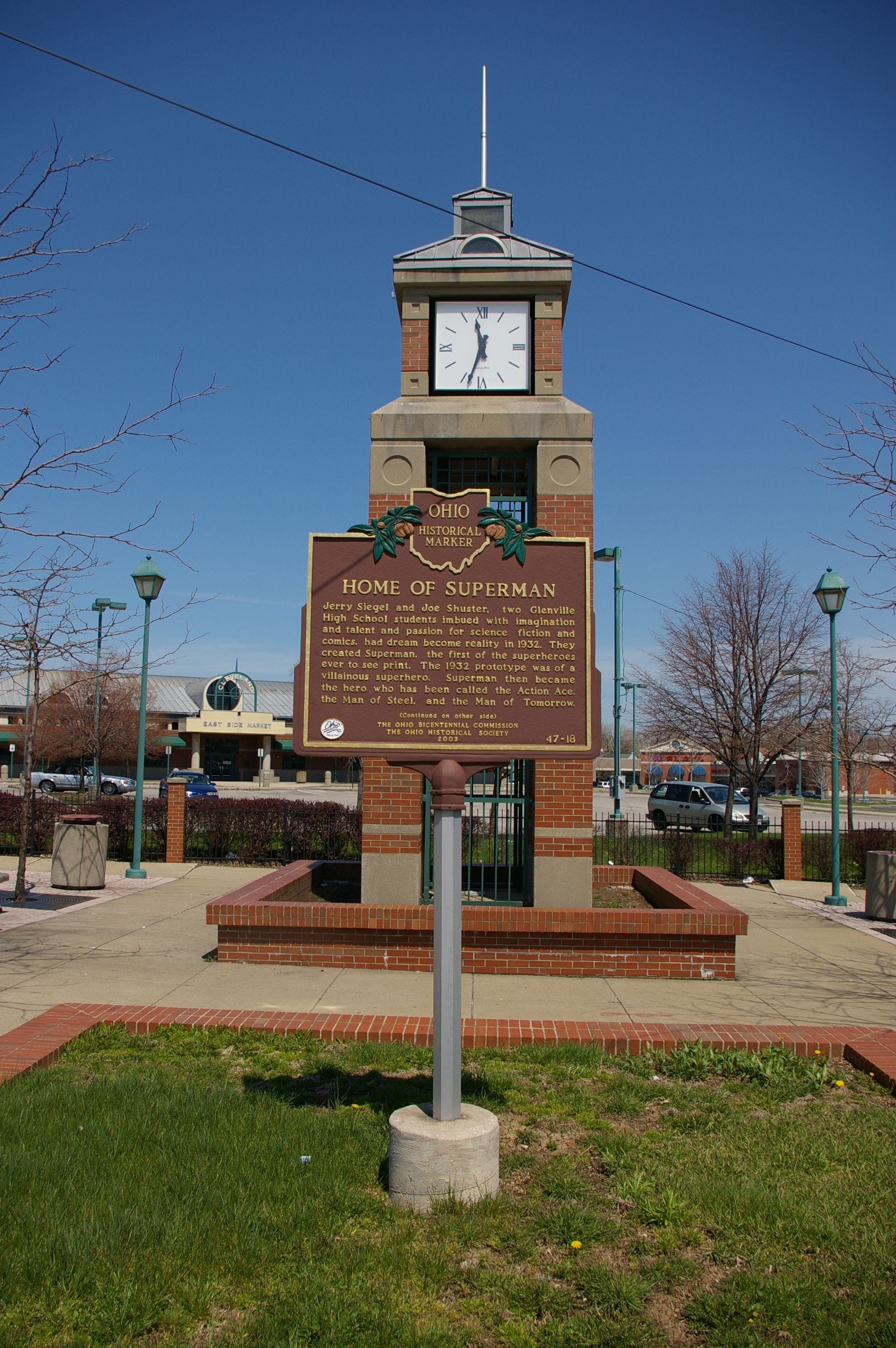 Backstory and Context
Superman has appeared in films, TV, radio, and even on Broadway. Jerry and Joe unfortunately did not receive any kind of compensation for their creation for several decades. Finally, in 1975, Warner Communications agreed to pay them each $20,000 a year and to include their names in bylines in future feature productions, including the Superman movies of the late 1970s-1980s.
Sources
"Superman." Case Western Reserve University: Encyclopedia of Cleveland History. Accessed May 30, 2017. https://case.edu/ech/articles/s/superman.

"Home of Superman." The Historical Marker Database. Accessed May 30, 2017. https://www.hmdb.org/marker.asp?marker=18238.Photos: Christopher Busta-Peck, via The Historical Marker Database
Additional Information