Carolina Theater
Introduction
Built in 1927, during the age of grand "movie palaces," the Carolina Theater was a vital part of Charlotte's entertainment scene until it closed in 1978. The building was partially damaged by a fire in 1980 and sat empty and in disrepair for a number of years. The building was added to the National Register of Historic Places in 1988 and is currently undergoing restoration.
Images
The Carolina Theater in the 1970s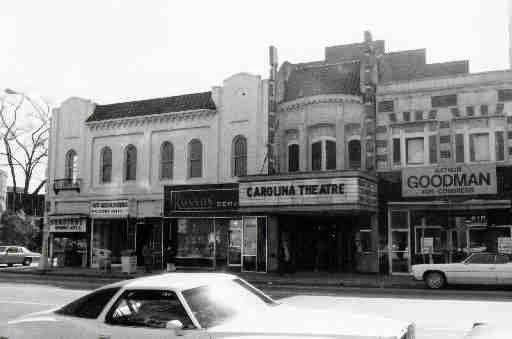 The interior of the theater today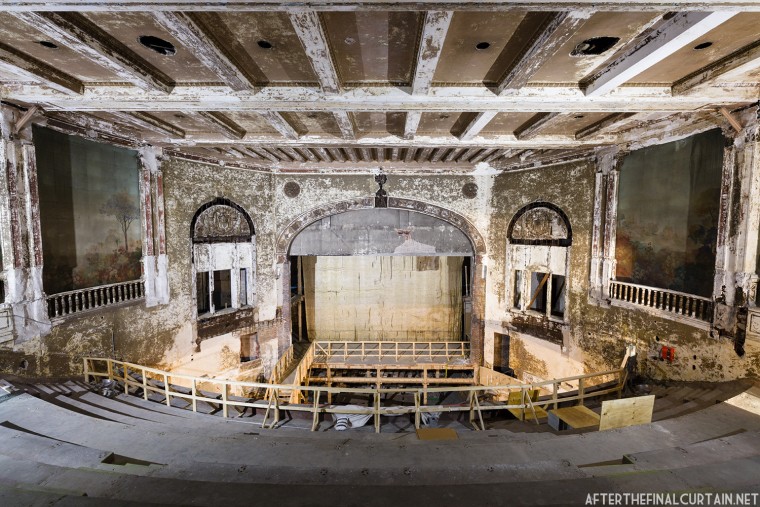 Backstory and Context
The Carolina Theater opened on March 7, 1927, with the silent film, "A Kiss in a Taxi." The theater featured a Wurlitzer Organ and was built in the lavish, ostentatious style popular among "movie palaces" at the time. Movies at the Carolina Theater ran for three days, and a Vaudeville troupe performed on Thursdays, Fridays, and Saturdays.

The 36,000 square feet theater was part of the Publix theater chain, which meant that it was held to the highest standards. Publix theaters were decorated with the intention of evoking particular parts of the world, and the Carolina was decorated with a Mediterranean theme, with wrought iron railings and murals along the side walls which depicted Mediterranean scenery. Over the years, the Carolina was remodeled and refurbished to keep up with the times. The theater's grand murals were later replaced by others on acoustic tiles to improve sound. In its heyday, the Carolina hosted numerous Hollywood legends, including Katherine Hepburn, Bob Hope, and Elvis Presley.

The Carolina closed in November of 1978. Two years later, the theater was partially damaged by a fire, but the theater's fire curtain limited the extent of the damage. In 1982, the Charlotte-Mecklenburg Historic Landmarks Commission named the theater a historic landmark, but the building continued to sit empty and in disrepair for a number of years.

In 2013, the city of Charlotte sold the theater to the Foundation for the Carolinas for $1. The Foundation for the Carolinas (FFTC), a charitable foundation whose office is next door to the theater, currently has plans to renovate the Carolina Theater and use it as a performing arts facility. The renovation is to take place in 2017 with plans for the theater's reopening in 2018.

The Carolina Theater was added to the National Register of Historic Places in 1988.



Sources
https://www.fftc.org/carolina-theatre Retrieved 29 May 2017
Additional Information