Andres Pico Adobe & Museum at San Fernando Valley Historical Society
Introduction
Established in 1943 the San Fernando Valley Historical Society offers a local history museum and library that is free and open to the public. The museum is located in the Andres Pico Adobe, which was constructed in 1843. This adobe structure has been listed on the National Register of Historic Places since 1966. The home is full of exhibits related to Native American inhabitants, the Spanish and American settlers and colonists, and the region during the Victorian era. Constructed by rancher and political leader Andres Pico, this adobe home is one of the oldest dwellings in the Los Angeles metro area
Images
Andres Pico Adobe. Photo credit: Scott Kent Fowler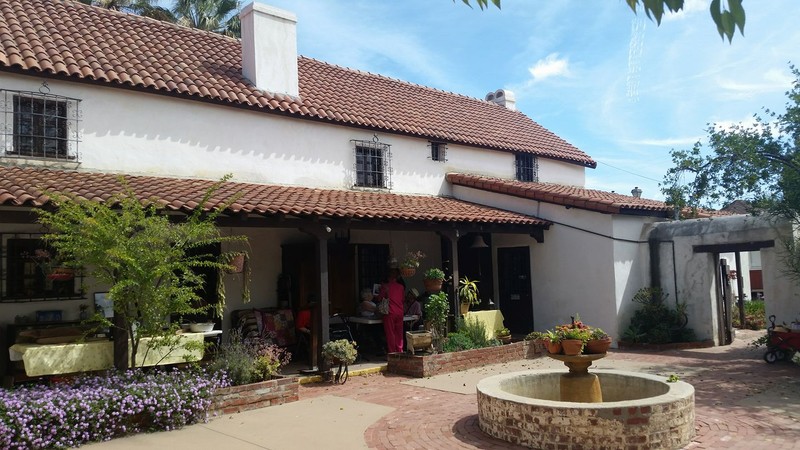 Backstory and Context
Since 1943, the San Fernando Valley Historical Society has worked to preserve, interpret, and share the history of the people and institutions of the Valley. The organization was formerly established at a ceremony held on the fourth of July. Since that time, members of the organization have collected many of the communities histories through the acquisition of photographs and documents as well as artifacts and recording oral histories. The organization also preserves the Andres Pico Adobe. Constructed in 1834, this is one of the oldest homes in the Los Angeles metro.
The organization collects and maintains historical documents and artifacts, and uses these items in exhibits that change throughout the year. The public is also welcome to utilize the organization's records, books, photographs, diaries, historic newspapers, genealogical resources., and other items that are available at their local history library.
Sources
Andres Pico Adobe. San Fernando Valley Historical Society. Accessed June 06, 2017. http://www.sfvhs.com/.
Additional Information