Henricus Historical Park
Introduction
The Henricus settlement is located on the border between both Chesterfield and Henrico County, Virginia near the city of Dutch Gap. Virginians come here to learn more about their state's early history, and are given a hands-on look at what life was like during the early days of English colonization in the New World. The settlement itself was founded by Sir Thomas Dale in September of 1611 as a second seat of the Virginia Colony, after the failure of nearby Jamestown. Henricus is also famous for having the first constructed hospital in what is now the United States.
Images
Inside the walls of Henricus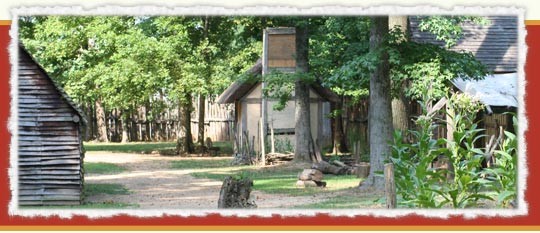 English militia preparing for battle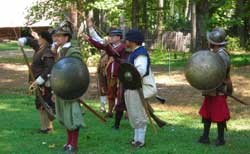 A reconstructed settler's house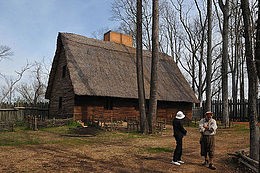 The reconstructed Mt. Malady. This was the first hospital constructed in what is today the United States
An interpretive guide representing the local Appomattoc tribe makes tools and other crafts found at the time.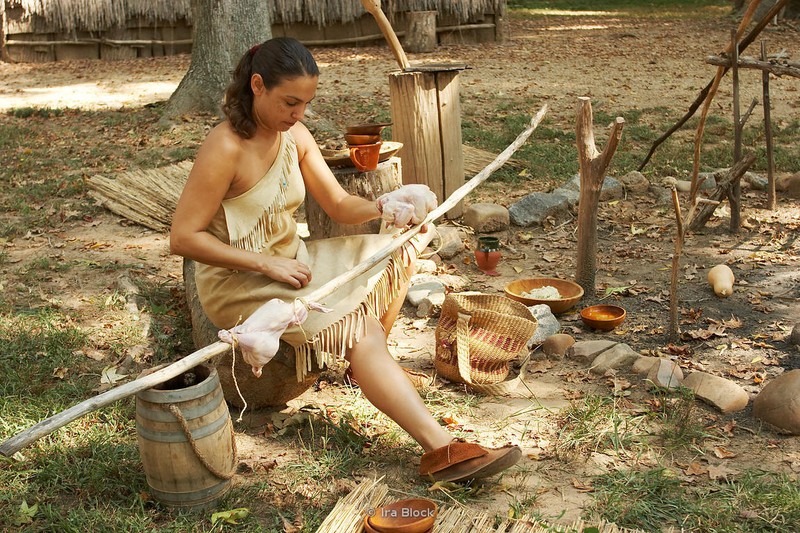 Backstory and Context
The settlement was named Henricus in honor of King James I's eldest son, Prince Henry, and was located upriver from Jamestown. Like Jamestown, Henricus was built primarily for defensive reasons as the settlement was protected by a wooden palisade wall for protection against hostile Native Americans. Many of the buildings were made with a wooden frame that was filled in with wattle and daub, and then topped by a straw roof.


In September of 1611, Dale sailed up the James River and made alliances with the Powhatan tribe. At first, the natives were friendly to the English settlers and Dale hoped they would enjoy a partnership in trading. Late that same month though, Powhatan launched a raid in response to Dale's expedition. Although they lacked the armor and weapons of the English, the Natives were eager to defend their homeland from these new arrivals. The English won the conflict and founded the colony of Henricus, named in honor of Prince Henry, King James I's oldest son.
Once the colony was established Dale started the first hospital within Virginia, Mt. Malado (aka Malady). Henricus was also where Powhatan's daughter, Pocahontas was baptized and converted to Christianity. In 1614, Henricus used the land around the walls for growing tobacco; around that same time John Rolfe wrote Dale a letter asking permission to marry Pocahontas.


Henricus also was also the site where the first college in the United States that was designed to teach both Native and English children. However in 1622, the Powhatan tribe launched a raid on Henricus after years of feigning peace. Led by Chief Powhatan's younger brother, this uprising resulted in the destruction of Henricus, but the English would not be driven from the area. Many attempts to rebuild the fort failed, and the following year, King James dissolved the Virginia Company and placed the colony under his authority.


In 1972, the current living history museum was started on the site of the original fort. It hosts a variety of activities for both adults and children.
Sources
Price, David A. Love and Hate in Jamestown: John Smith, Pocahontas, and the Start of A New Nation, Alfred A. Knopf, 2003 Bruce, Philip A. Institutional History of Virginia in the Seventeenth Century (Volumes I and II), Kessinger Publishing, 2006
Additional Information