Lucy Addison
Introduction
As principal of Harrison School, Lucy Addison ensured that it received accreditation as Roanoke's first high school for African American students before she retired in 1927 .
Images
Photograph of Lucy Addison, courtesy of the Roanoke Times.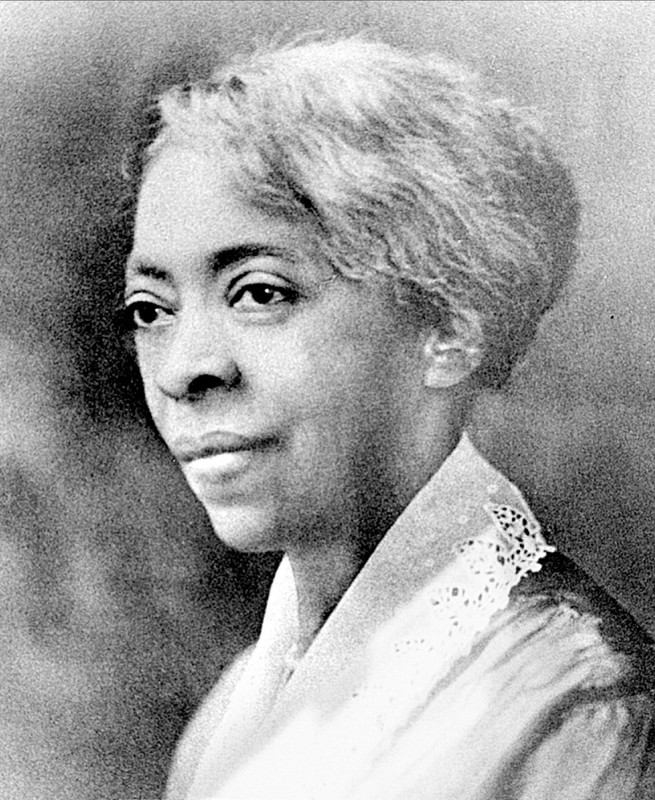 Lucy Addison listed as principal of Harrison School in 1918-1919, Lists of Teachers, Superintendent of Public Instruction,Virginia Department of Education Records, Accession 25000, image courtesy of the Library of Virginia.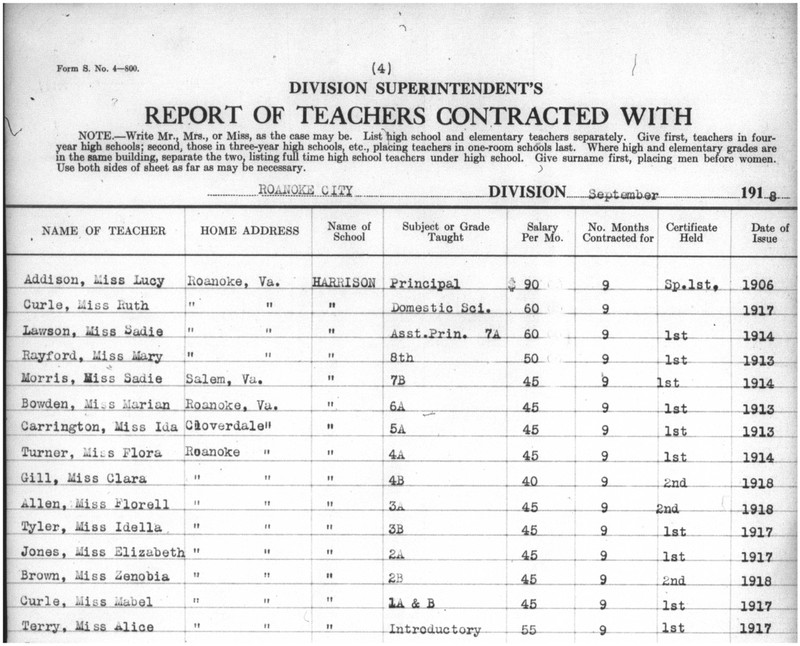 The Library of Virginia honored Lucy Addison as one of its Virginia Women in History in 2011.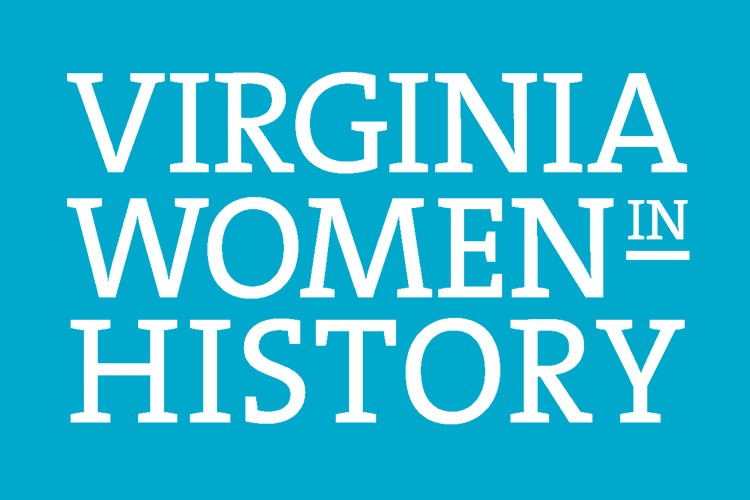 The Virginia Women in History Digital Trail is made possible by the Library of Virginia and American Evolution: Virginia to America, 1619–2019.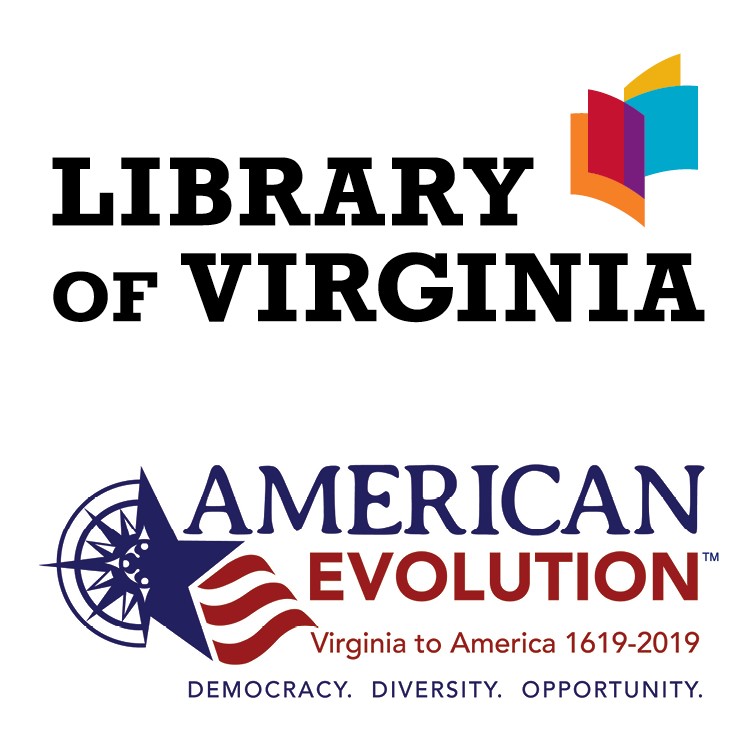 Backstory and Context
Lucy Addison (December 8, 1861–November 13, 1937) was born at Upperville, in Fauquier County, and grew up on a farm purchased by her father after the Civil War. She received some schooling before enrolling in the Institute for Colored Youth, a private school in Philadelphia that boasted a Black faculty. After graduating with a teacher's diploma in 1882, she taught in Loudoun County before moving to Roanoke in 1886 to teach at the First Ward Colored School. In January 1887 Addison was named an interim principal. When a larger school building became available in 1888, she was appointed an assistant principal and also resumed teaching. During the ensuing thirty years she was an unerring source of instruction and guidance to generations of African American students.
In 1917 Addison became principal of the new Harrison School, which offered classes only through the eighth grade. High school diplomas were unavailable to Roanoke's Black students, and by gradually introducing new coursework, Addison eventually created a full high-school curriculum. The State Board of Education recognized her efforts in 1924 by accrediting the Harrison School as a secondary school. Addison retired at the end of the 1926–1927 school year. In January 1928 the city school board announced that a new high school for African Americans would be named in her honor. On April 19, 1929, she attended the formal opening of Lucy Addison High School, Roanoke's first public building named for one of its own citizens.
Nominated by Jenny Woodall-Gainey's sixth-grade class (2009–2010), Lucy Addison Middle School, Roanoke, Va.


Reprinted with permission of the Library of Virginia.
Sources
John T. Kneebone, "Addison, Lucy," in Dictionary of Virginia Biography, eds. John T. Kneebone et al (Richmond: Library of Virginia, 1998), 1: 38-39.
Additional Information