Elbridge G. Fifield House
Introduction
Elbridge Fifield was an important individual in Janesville who settled here in 1835. His lumber business, which began in the 1840s, was very successful and important as it provided the area with the materials that were needed for the growth in homes and businesses in Janesville. The lumber yard continued to operate until the early 1960s.
Images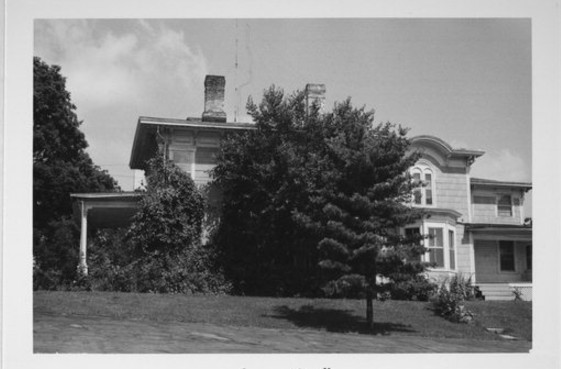 Newspaper Advertisement: Janesville Gazette September 2nd 1936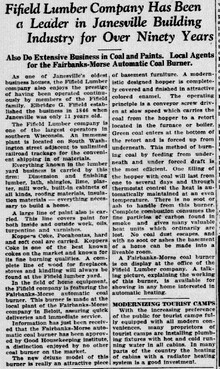 Backstory and Context
This Italianate style home was constructed in 1865 for Elbridge Fifield and his family. It shows the main features of the design with the overhanging roofs and pillars in the front. Elbridge Fifield passed away in 1907; however, his family preserved his legacy in Janesville as his sons continued to work in the Fifield Lumber Yard until it was closed in 1961.
Sources
Wisconsin Historical Society, Wisconsin Architecture and History Inventory, "Elbridge G. Fifield House", "Janesville", "Rock", "Wisconsin", "11809".
Additional Information