Douglas County Courthouse, Old County Courthouse
Introduction
Located on 6754 Bowden Street, the Old County Courthouse is the site where Douglas County conducted government from 1956 to the mid 1990s. The location itself on Bowden Street served as a place for Douglas County's government as early as the late 19th century.
Images
Exterior of Old County Courthouse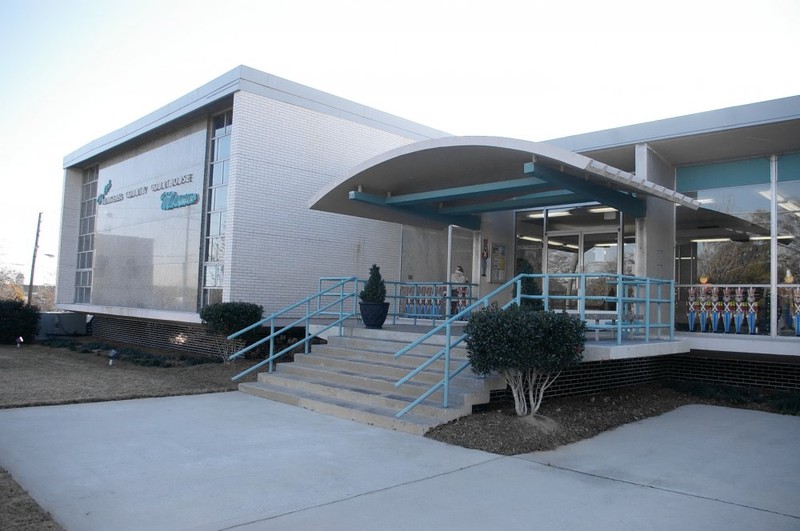 Interior of Old County Courthouse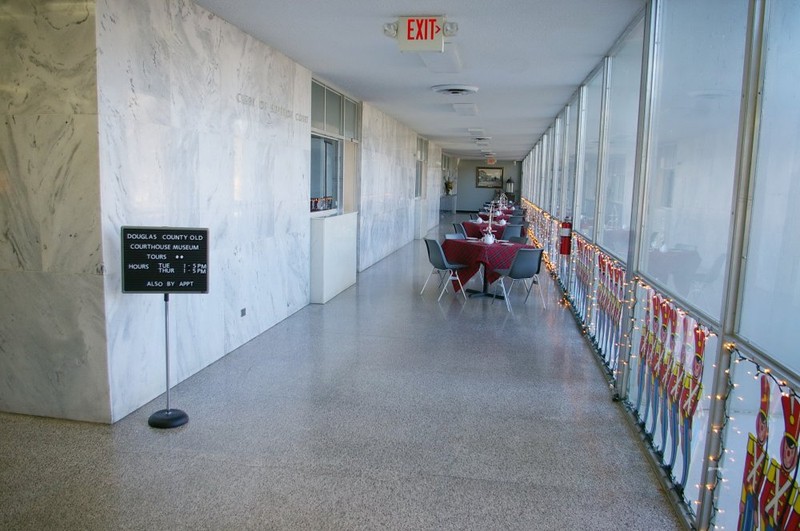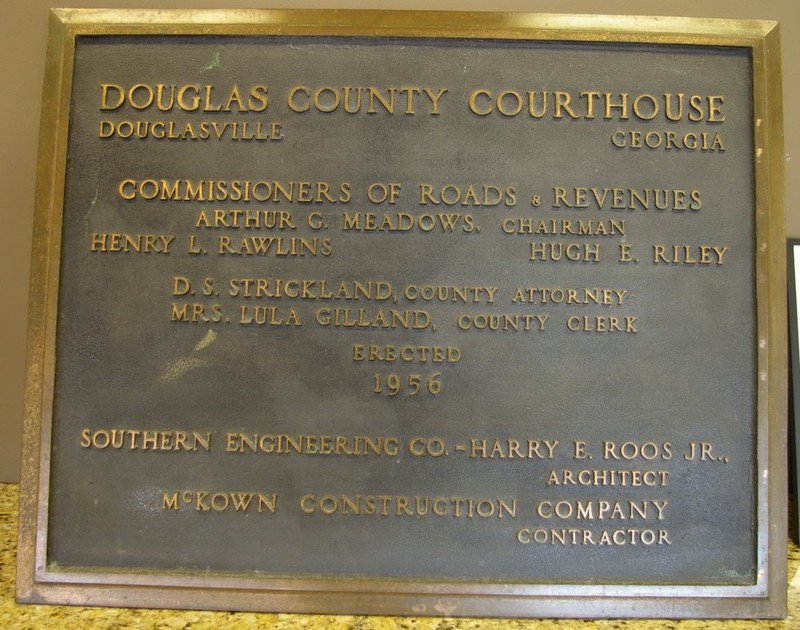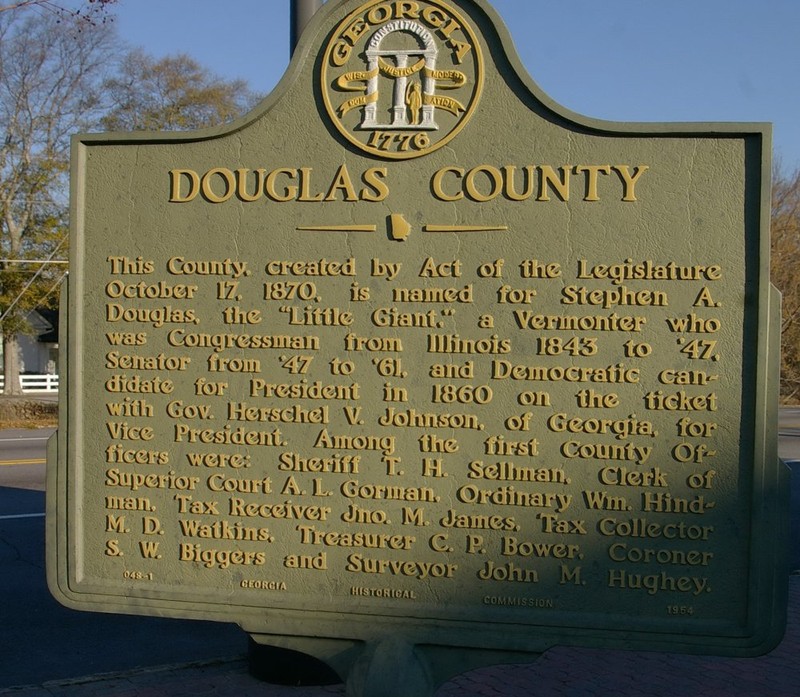 Backstory and Context
After a fire destroyed the 1896 courthouse of Douglas County in January of 1956, Douglas County built this building on the site of the previously burned down courthouse and two other previous buildings. Located in downtown Douglasville on Bowden Street, Douglas County used this lot since the mid to late 19th century as a courthouse although there have been many buildings placed on replaced on this property.
The Douglas County Courthouse served its purpose from 1957 to the mid 1990's. By the 90's, the population of Douglasville had swelled and the Courthouse on Bowden Street couldn't fit the needs of the growing population. Douglas County's government had swelled to a size to which six different buildings were being used into the 90's. This led to the proposal of a new courthouse, which Douglasville built in 1998 on Hospital Drive.
Currently, the Old County Courthouse is used as a gathering for organizations within the Douglas County community and since it's main function has been transferred to the Courthouse on Hospital Drive, the Courthouse on Bowden Street became a museum and the office of the Douglas County Historical Society. The museum hosts 12 different exhibit rooms, original courtroom, conference room, and gift shop. Tours are always free and the Douglas County Tourism and History Commission hope to bring recognition to the history of Douglas County.
The Old County Courthouse stands out in Downtown Douglasville as the front of the building is all windowpane. Although the building itself isn't impressive as the Courthouse on Hospital Drive which is styled in a Modern Classical Revival, the Old County Courthouse served its administrative purpose for the better part of a century on Bowden Street before migrating to the new Courthouse. The National Register of Historical Places listed the Old County Courthouse in 2002 under architectural significance for its International style.
Sources
http://www.courthouses.co/us-states/states-a-g/georgia/douglas-counnty/

http://www.georgiaencyclopedia.org/articles/counties-cities-neighborhoods/douglas-county

http://www.celebratedouglascounty.com/cgi-bin/MySQLdb?VIEW=/programs/view_prog.txt&hotspot=Yes&cdept...

Additional Information