Cheney Weeder Company 1927 - 1955
Introduction
This second location of the Cheney Weeder Company manufactured Rotary Rod Weeders from 1927 to 1955.
Images
The new Cheney Weeder Company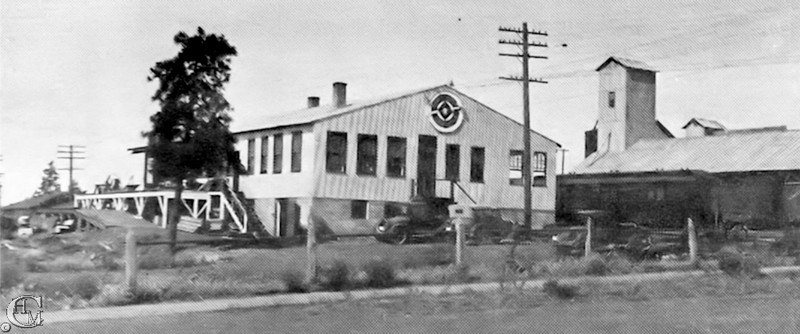 The Cheney Weeder logo appears under a desk magnifier.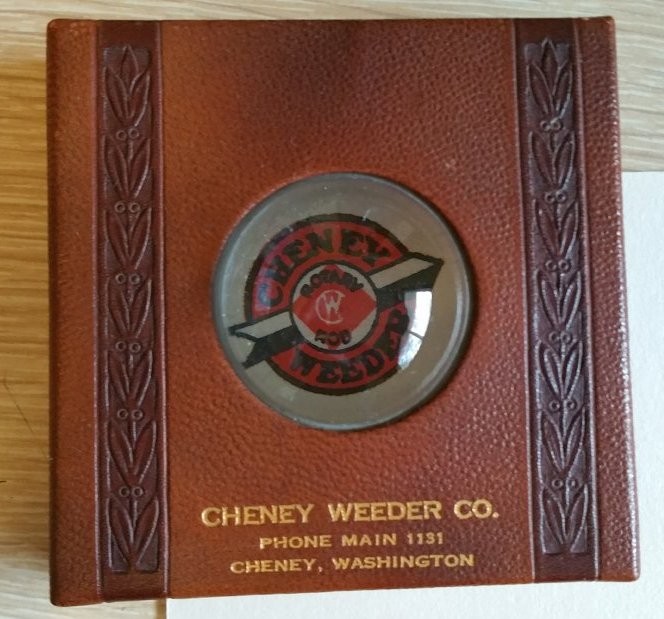 A Cheney Weeder number label, like those affixed to weeders.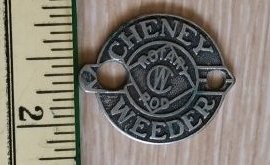 Backstory and Context
The original Cheney Weeder factory was destroyed in a fire on August 8, 1926. The company moved to a new factory building south of town next to the Northern Pacific Railway tracks on the east side of Cheney-Spangle Road.
In the 1930s, after drought caused the dust bowl in the Midwest, the Rotary Rod Weeder gained new fans. The newly organized US Soil Conservation Service recognized the soil conservation properties of leaving the dead weeds or "trash" on the fields. In 1935, they began using the Rotary Rod Weeder on demonstration farms throughout the plains states and in Texas.
Cheney's Rotary Rod Weeders were sold all over the world. Soldiers returning home from World War II reported seeing the weeders in Egypt and Russia. After the Wolfe brothers' patent expired, the Cheney Weeder Company diversified, but the company struggled. It was sold in 1952. The company moved to Spokane in 1955, and soon after, it stopped making Rotary Rod Weeders. Cheney Weeder continued as a company manufacturing products for the marine industry, renamed in the 1997 to Metalite Industries.
The manufacturing plant building in Cheney was destroyed during an explosive fire in 1962.
Sources
Linda Piekut; Story of the Cheney Weeder
Cheney Free Press
Spokesman Review 15 August 1997
Additional Information