Billingsville Rosenwald School
Introduction
This school was constructed in 1927 with local donations and a matching grant from the Rosenwald Fund, and quickly became a center of the predominantly-Black Grier Heights community in Mecklenburg County, North Carolina. The Grier Heights community was home to many landowners, skilled laborers, and some of the prominent African American families in the region. The four-room school housed students in first through sixth grade and was named in honor of Black landowner Sam Billings who provided the land where this school was built. The Rosenwald Fund, along with community fundraising, financed the building. Billingsville is one of two Mecklenburg County Rosenwald Schools listed on the National Register of Historic Places and the historic school building currently serves as a community center for Grier Heights.
Images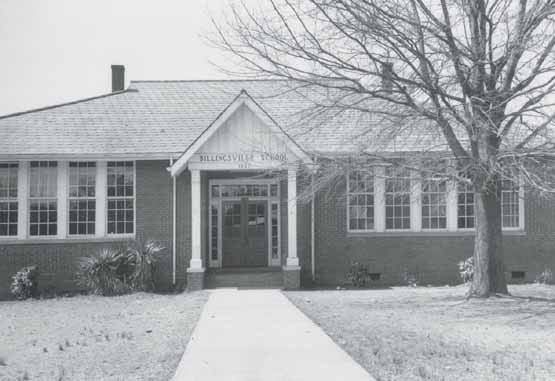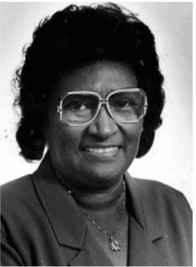 Image of a Billingsville classroom in 1951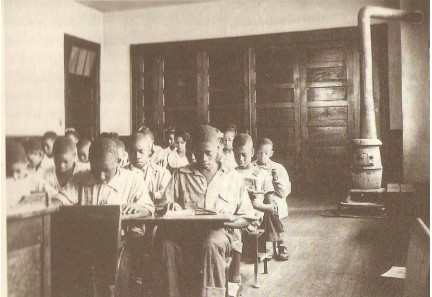 1960 yearbook page (The Pinecone)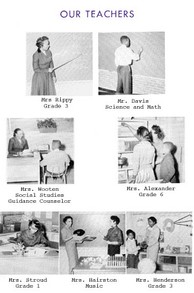 Backstory and Context
Community members raised funds that made the construction of Billingsville possible along with a matching grant from the Rosenwald Fund. Benefactor Sam Billings played a large role in providing a school for the children of the Grier Heights community. Mr. Billings was a formerly enslaved member of the Charlotte community who acquired over 92 acres of land in the later years of his life. Billings sold two acres of his land and donated one acre, donating the proceeds and land to help with the construction of this school. A. S. Grier, the owner of Grier Funeral Home and a Monroe Road store, donated $500.00 to the project. The finished school was a four-room building that served six grades. 1st and 2nd grades had individual rooms, while the upper grades combined for a 3/4th and a 5/6th classroom.
When the city limits expanded in 1948, Billingsville became a city school. Subsequently, the City School Board adopted Billingsville, and C.E. Moreland became the new principal. This transition brought significant progress to the school as funding from the school board allowed for furnaces and fluorescent lights for each classroom. Mr. Moreland requested that a new building addition and the school board obliged. The contracts were as follows: G.L Wilson, general contractor $41,000, Tompkins-Johnson plumbing company, $3,271, W.H. Hobbs Inc., heating $5,943 and Hunter Electric Company, electrical $3,254. The new addition had bathrooms, and a partition at the end of the hallway to create a principal's office. Mr. Moreland even took it upon himself to improve attendance at the school by doing home visits for the kids who were absent. These efforts propelled Billingsville towards being a model school.
Teachers were working hard within the school to mold students into model citizens. In James L. Ross' oral interview about his time at Billingsville Elementary school, he recollects on personal lessons taught by teacher:
Don't leave this school thinking things are going to be fair, so you got to be better. you got to work harder, or you've got to better because you've got to be twice as good. In those days they would put it this way you had to be twice as good as white people in order to survive. You've got to be twice as good...And so we can't cut you any slack because if we let you out of here just ordinary then you'll never make it. [1]
The lessons learned at Billingsville were not just about academics. The strong community presence and teacher involvement helped students gain skills to be successful outside of the classroom. 
Desegregation brought tension to Billingsville. This tension was due to its location, at the border of the all-white Cotswold neighborhood. Desegregation changed the demographics of the school to 70% percent white. The new middle-class and upper-class white attendees demanded new leadership. Billingsville hired Banks Street College of Education master's recipient Kathleen Crosby to ease the tensions. Her fair disciplinary ways led to Billingsville being recognized as a model for desegregation in a CBS television documentary called "Busing" in May of 1976. This publicity was a cause for great pride among attendees of the school. 
The restored school is still a source of pride and inspiration for the Grier Heights community. The former Rosenwald School is now Grier Heights community center. Programs, classes, and gatherings are held for residents of the community. The school is also listed on the National Register of Historic Places.
Sources
1) James L. Ross, interviewed by Debbie Howard, March 22, 2005, in Charlotte, North Carolina J. Murrey Atkins Library Special Collections, the University of North Carolina at Charlotte.
"History of the Rosenwald School Program". National Trust for Historic Preservation. Retrieved 24 May 2017.
 Fisk University, "Rosenwald Database," http://rosenwald.fisk.edu, accessed December 3rd, 2020.
 "Sam Billings is Big Land Owner", Charlotte Observer (Charlotte, North Carolina), November 20, 1932.
 Billingsville Elementary, School History: 2-3
 "Charlotte's School System's Smallest Unit Gets a New Deal" Charlotte News (Charlotte, North Carolina), May 21, 1951.
 "14 School Jobs Ready By August" Charlotte News (Charlotte, North Carolina), November 20, 1953.
 "Kat Crosby: I'm an Educator, I Just Can't Help It." Charlotte Observer (Charlotte, North Carolina) 91, October 27, 1976.
 "When Blacks Began To See the Light" Charlotte Observer (Charlotte, North Carolina) 90, July 20, 1975.
 "Tears in N.Y.: Crosby Repays Bank Street By Inspiring its Graduates." Charlotte Observer (Charlotte, North Carolina) 92, July 2, 1977.
Image Sources
cmstory.org

cmstory.org

Davidson Douglas, Reading, Writing & Race: The Desegregation of Charlotte Schools, 57

cmstory.org

Additional Information