Peter Myers Pork Packing Company
Introduction
Constructed in 1851 by Peter Myer, the Pork Packing Company building is the oldest commercial building in Janesville. It was in use by Peter Myer`s Company and a W.E Goodman steam fitting shop until sometime in the 1880s.
Images
Peter Myers Pork Packing Company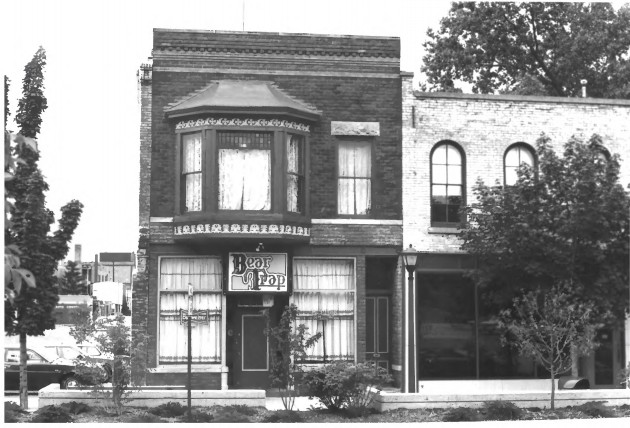 Backstory and Context
Peter Myers was a significant figure in the history of Janesville Wisconsin. Arriving to the area in 1845, he began working on establishing a meat market before he turned to the packing business. His success lead him to fund other businesses and community ventures in the area as many buildings had and to continue to have his name attached to them.
This specific structure is built in the Queen Anne style, which was most popular in the 1880s to 1900s. Common features include large bay windows, brick facade, and, when used on homes, a wrap around porch. The building is now home to the popular Block 42 shops and is a pivotal part of downtown revival.
Additional Information