San Francisco Art Institute
Introduction
Founded in 1871, the San Francisco Art Institute (SFAI) is a non-profit college of contemporary art. The main campus in the Russian Hill district of San Francisco and its graduate center is in the Dogpatch neighborhood. Approximately 400 undergraduates and 200 graduate students are enrolled each year. SFAI is one of the oldest art schools in the United States and the oldest west of the Mississippi River.
Images
An exterior shot of the Institute.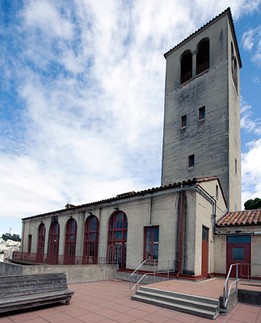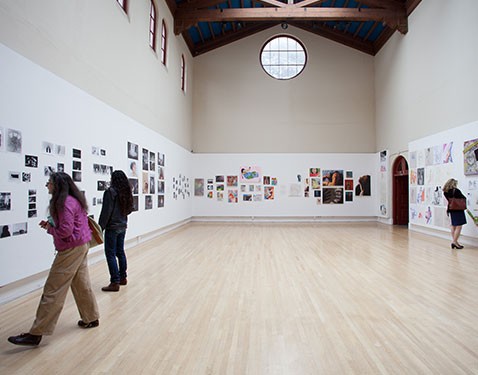 Backstory and Context
The origins of the SFAI begin in 1871 with the San Francisco Art Association. They were quite an influential group of artists, writers, and leaders, including Virgil Macy Williams, and worked together to promote arts in the region. By 1874 they had 700 regular members and 100 life members. Through this they were able to launch an art school, which was named the California School of Design (CSD).
Painter Virgil Macy Williams, who had spent nearly ten years studying with master painters in Italy and had taught at Harvard College before coming to San Francisco, became the school's first director and painting instructor. Positions he held until his sudden death in 1886. In 1926 the school moved to 800 Chestnut Street, which remains the school's main campus to this day.
After World War II ended (1945) the school became a nucleus for abstract expresisonism. In 1946, Ansel Adams created the first fine-art photography department and in 1947, distinguished filmmaker Sydney Peterson began the first film courses at CSFA. By the early 1950s San Francisco's North Beach had become the center of the Beat movement, and the music, poetry, and discourse were an intrinsic part of artists' lives. This social activism through art, music, and video continued throughout the 70s and 80s.
This history was recognized in 2016 when the campus was placed on the National Register of Historic Places.

Sources
San Francisco Landmark #85 San Francisco Art Institute. Noe Hill. Accessed May 21, 2017. http://noehill.com/sf/landmarks/sf085.asp.

SFAI History. SFAI. Accessed May 21, 2017. http://www.sfai.edu/about-sfai/sfai-history.

San Francisco Art Institute. US History. Accessed May 21, 2017. http://www.u-s-history.com/pages/h2716.html.


Additional Information