Bush Street Temple
Introduction
The Bush Street Temple has significance for both the Jewish and Japanese communities in San Francisco. It was built in 1895 and its Moorish and Venetian Revival architecture, specifically the arches, resembles the Doge's Palace in Venice, Italy. Officially its Hebrew name was Ohabai Shalome, which means "lovers of peace," but it was more commonly known as Bush Street Temple. In 1939, a Japanese Zen priest named Teruro Kasuga bought the building to establish the Sokoji Soto Buddhist Mission. Today, it is an assisted-living facility primarily for elderly Japanese-Americans.
Images
The Doge's Palace in Venice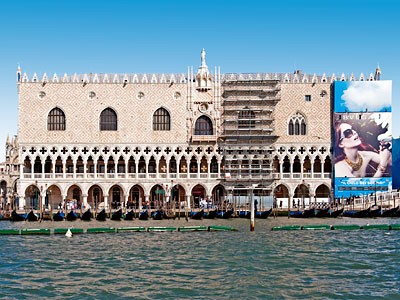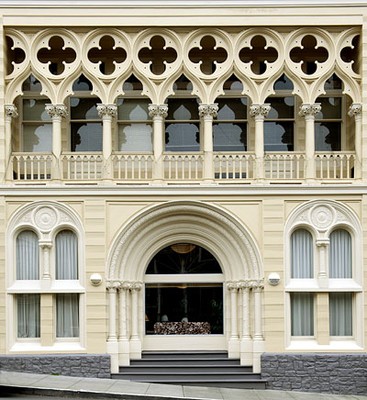 Backstory and Context
Membership to Ohabai Shalome steadily decreased, forcing it to close by 1934. This left the door open for Teruro Kasuga and the others who followed the Zen Buddhist tradition. Their tenure at the former temple was, unfortunately, suspended during World War II when Japanese were forced to relocate to internment camps for the duration of the war. During this time, a Christian group used the building but it was returned to the mission after the war. The mission eventually moved to another location by 1973. There were efforts in the 1980s to convert the building into a Jewish cultural center but these fell through. Finally, in 1996 the Japanese American Religious Federation bought the building which eventually turned it over to Kokoro Assisted Living, which built the modern attached building.

Sources
"San Francisco Landmark #81 Bush Street Temple." Noe Hill. Accessed May 21, 2017. http://noehill.com/sf/landmarks/sf081.asp.

"The Story of Kokoro." Kokoro Assisted Living. Accessed January 8, 2018. http://www.kokoroassistedliving.org/story.


Additional Information