German Baptist Church at the Trails and Rails Museum
Introduction
The German Baptist Church of the Brethren at the Trails and Rails Museum was built between 1899 and 1900. In the front of the church's stage is the original baptism pool, however the addition on the west end included the baptistery behind the altar so that was used instead once the addition was completed. The church has been used by the Church of the Brethren and Church of Latter Day Saints. It was also used as a Kearney Baptist Temple for a short period of time. The church is still used for weddings today, although it is not used regularly for church services.
Images
Outside of the church today.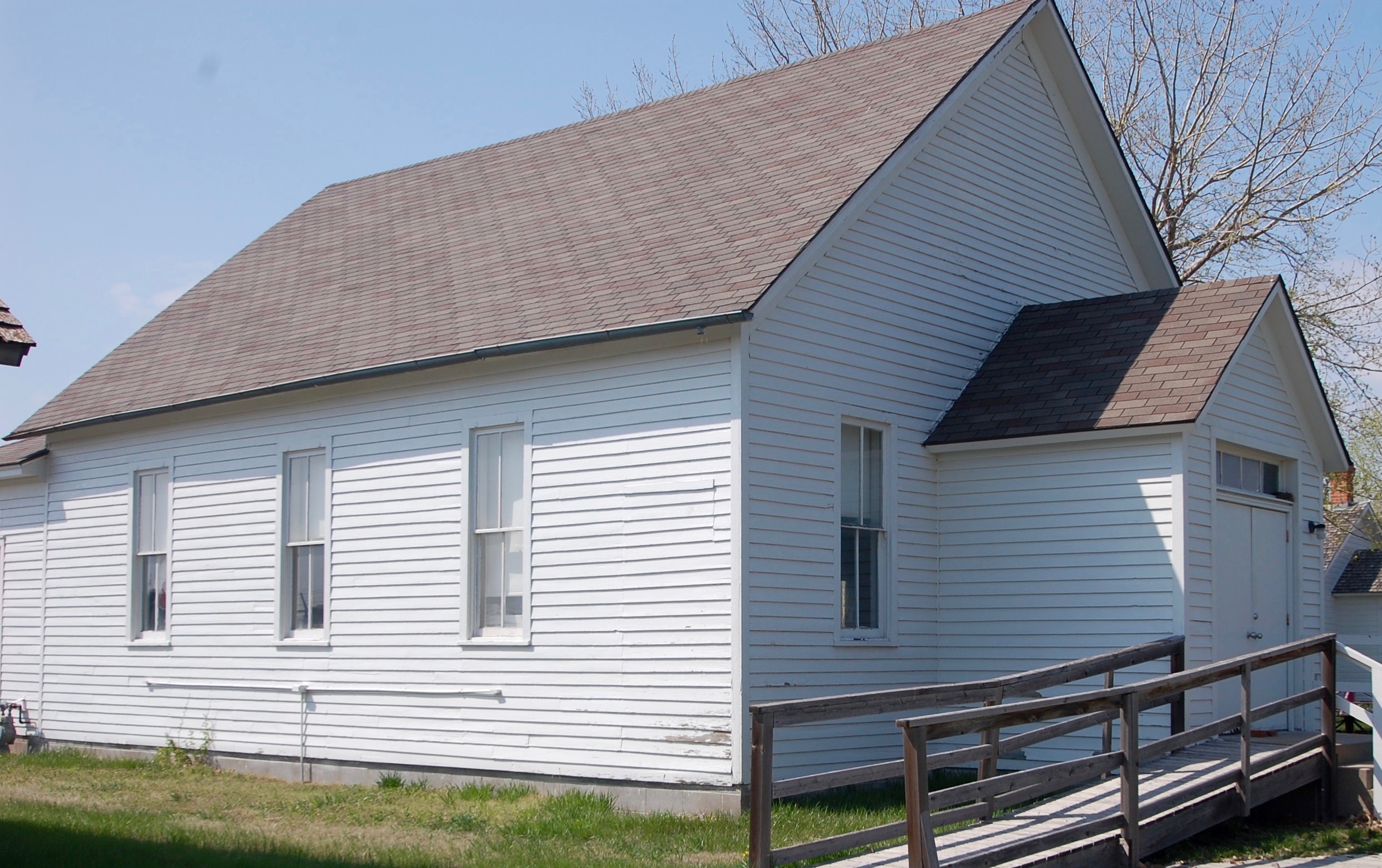 Backstory and Context
The Church of the Brethren was formed in the early 1700s in Germany and officially took the name "German Baptist Brethren" in the 1870s. As with many religions in Europe at the time, they were being persecuted for practicing a different way than the mainstream religions at the time; members of this religious group came to America to find a place to practice in peace and make a living while doing so. They practiced baptism as an adult rather than as an infant and fully immersed the person in the water, which is why this church has such a large area dedicated to the baptism pool. They mainly lived by the words of the New Testament and also believed strongly in living peaceful lives and were against slavery well before the Civil War. Throughout the years, the German Baptist Church has branched off into different divisions. However, the Kearney German Baptists were a part of the "Church of the Brethren" after the first major split of the German Baptist religion.


The Kearney Church of the Brethren was originally located at the corner of 18th Street and Avenue A, which is now the location of the Salvation Army building in Kearney. The congregation formally organized in 1898 in Kearney after breaking from the Wood River and South Loup congregations. It was built shortly after that with Ira C. Snavely as the first pastor. There is no longer a German Baptist Church in Kearney; after some decline in attendance, the congregation disbanded in 1963.
Sources
Funk & Wagnalls New World Encyclopedia, S.V. "Prairie Schooner," Chicago: World Book, Inc, 2016.

Steinmeyer, Helen "History of the Church of the Brethren of Buffalo County, Nebraska," Buffalo Tales Vol 37, No 5. Kearney, Buffalo County Buffalo County Historical Society, September/October 2014.

Thompson Jr, Charles D. "Raising Citizens: The Old German Baptist Brethren and Community-Based Farming in the Virginia Blue Ridge," Journal of Appalachian Studies, 11, Issues 1/2, April 2005, 182- 194.


Additional Information