District Number 1 School House at the Trails and Rails Museum
Introduction
The District No. 1 School House was originally built in 1871 when the Oliver family decided to stop in Nebraska for the winter on their journey west. It became the first frame schoolhouse in Buffalo County. The entryway was a place for the children and teacher to hang up their coats and store their lunch. The community used the schoolhouse for a variety of gatherings in town, including plays and meetings as well as various school events. Outside the schoolhouse you will find two outhouses, one for boys, one for girls, as well as a pony barn for the students to keep their horses that they might have used to get to and from school each day. There is also a merry-go-round, although it may look a little different from what you are used to seeing at a school or park today! Visit the school house to find out something unique about the Oliver family. - Information provided by the Buffalo County Historical Society
Images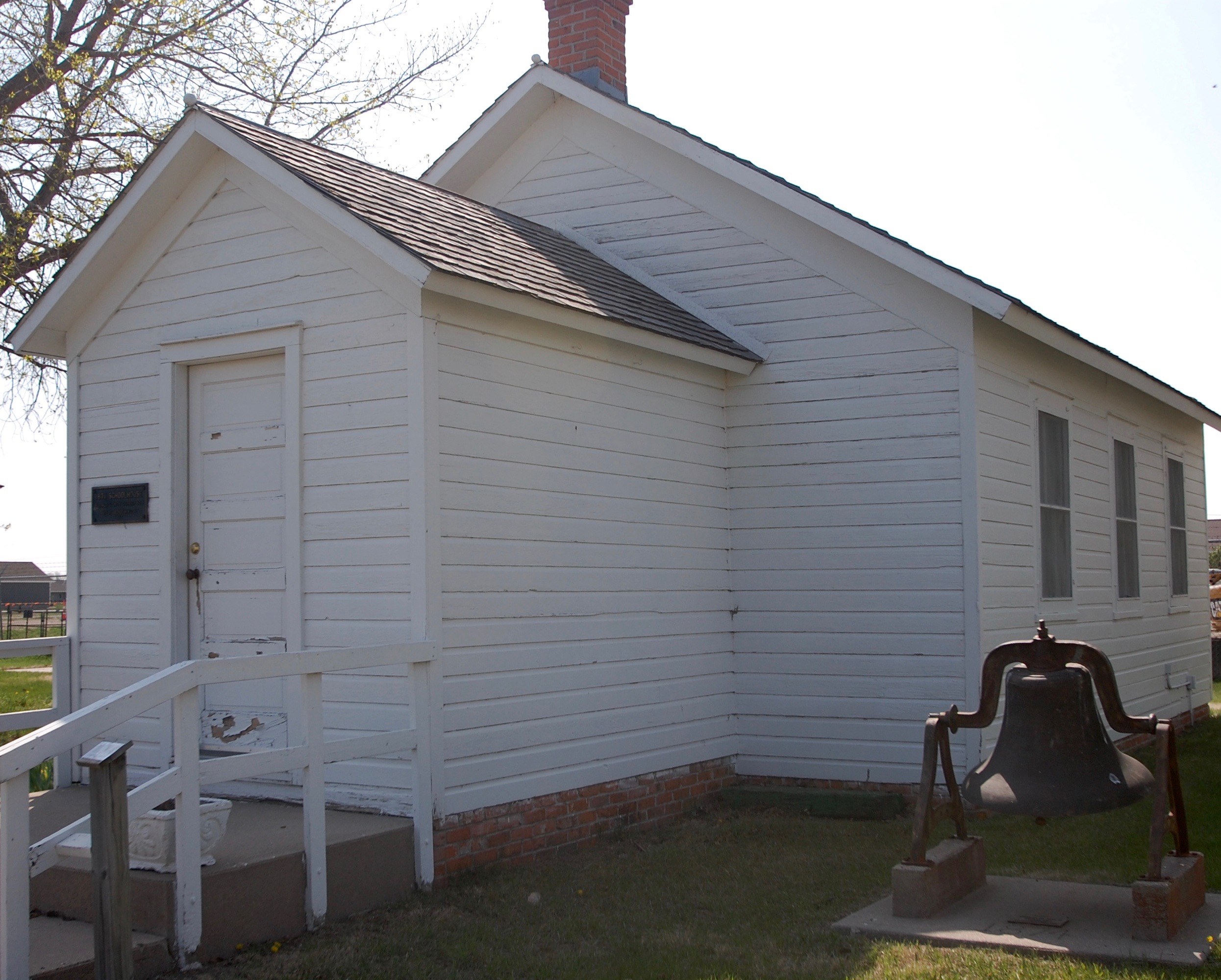 Side view of the schoolhouse and playground equipment.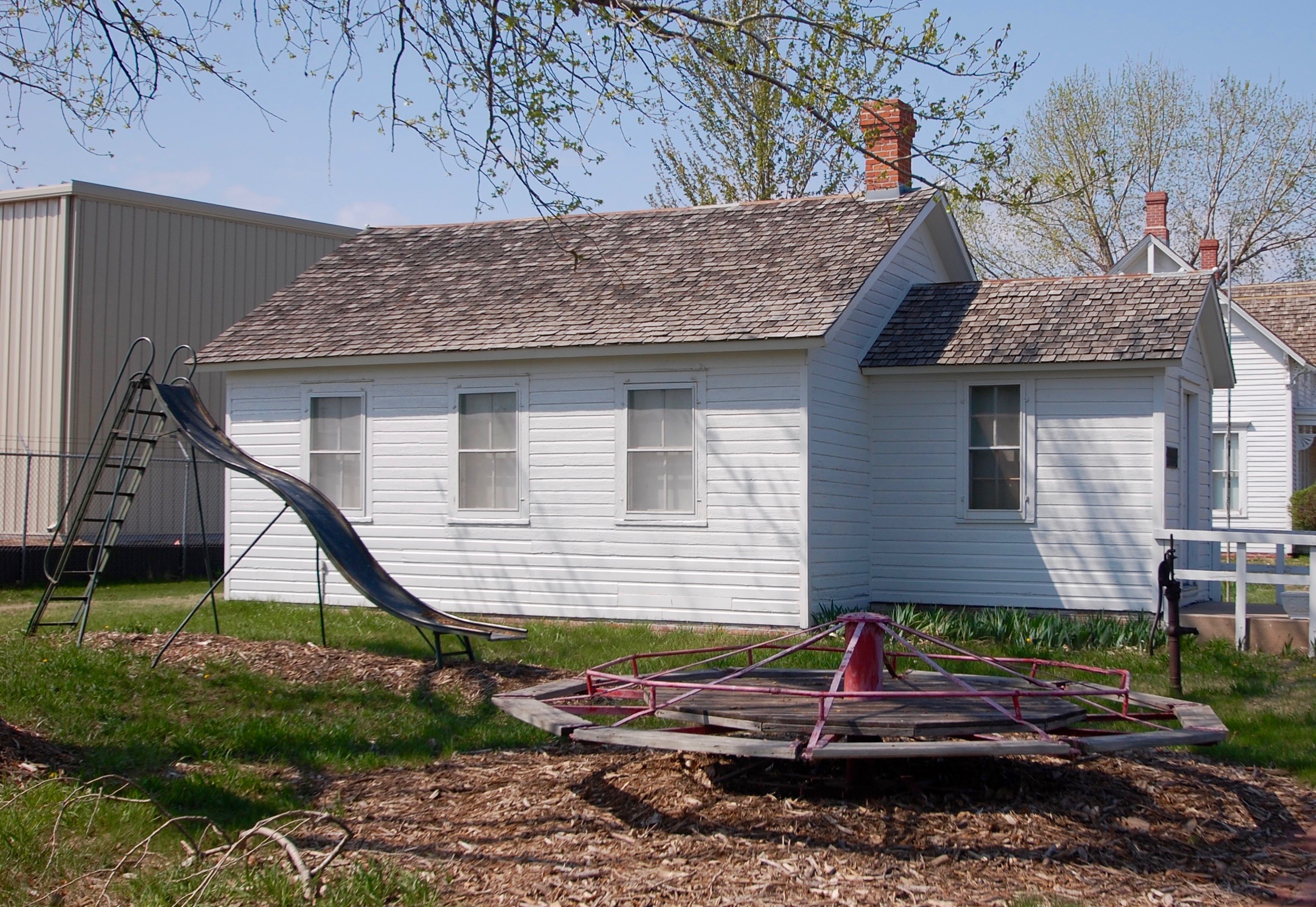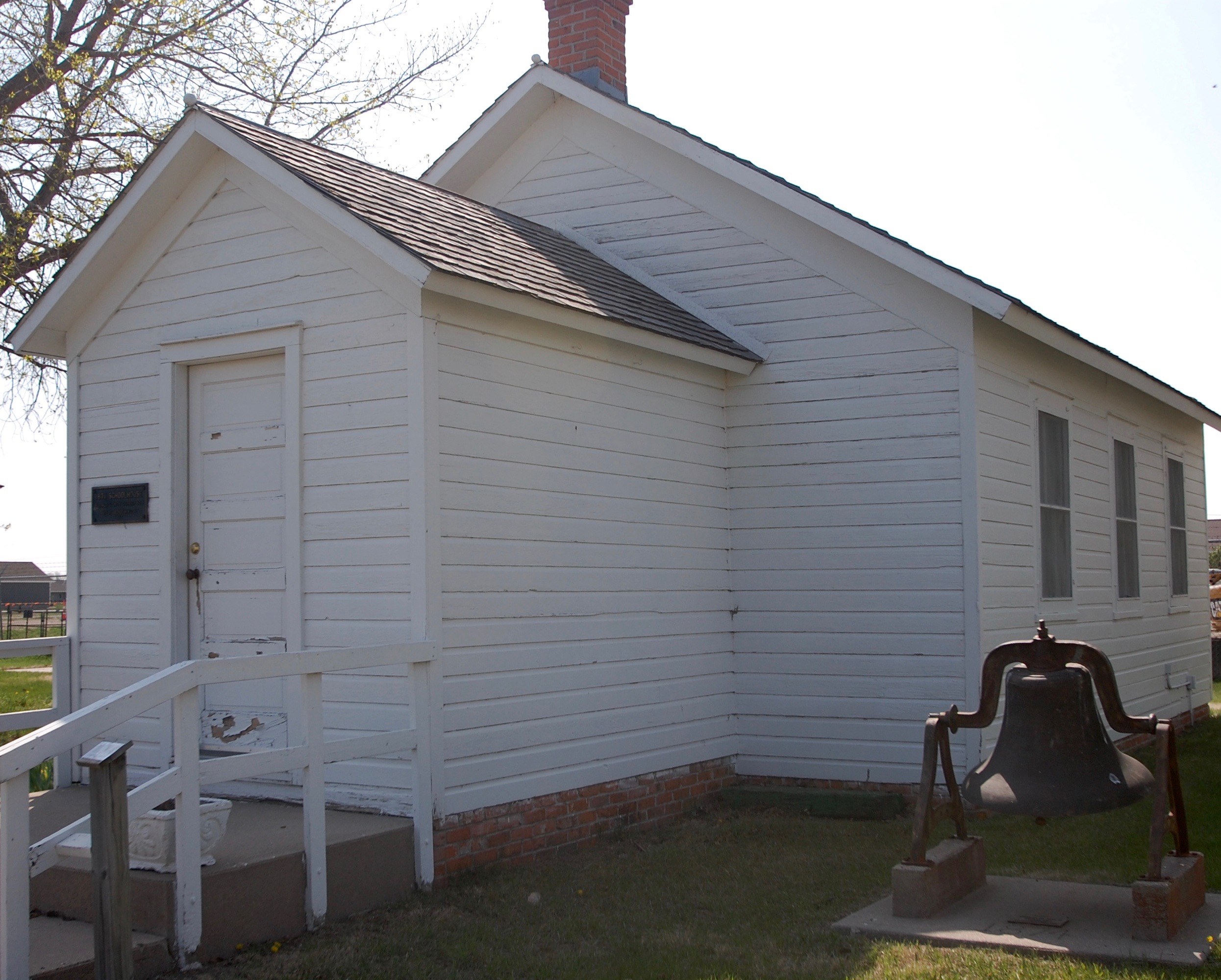 Side view of the schoolhouse and playground equipment.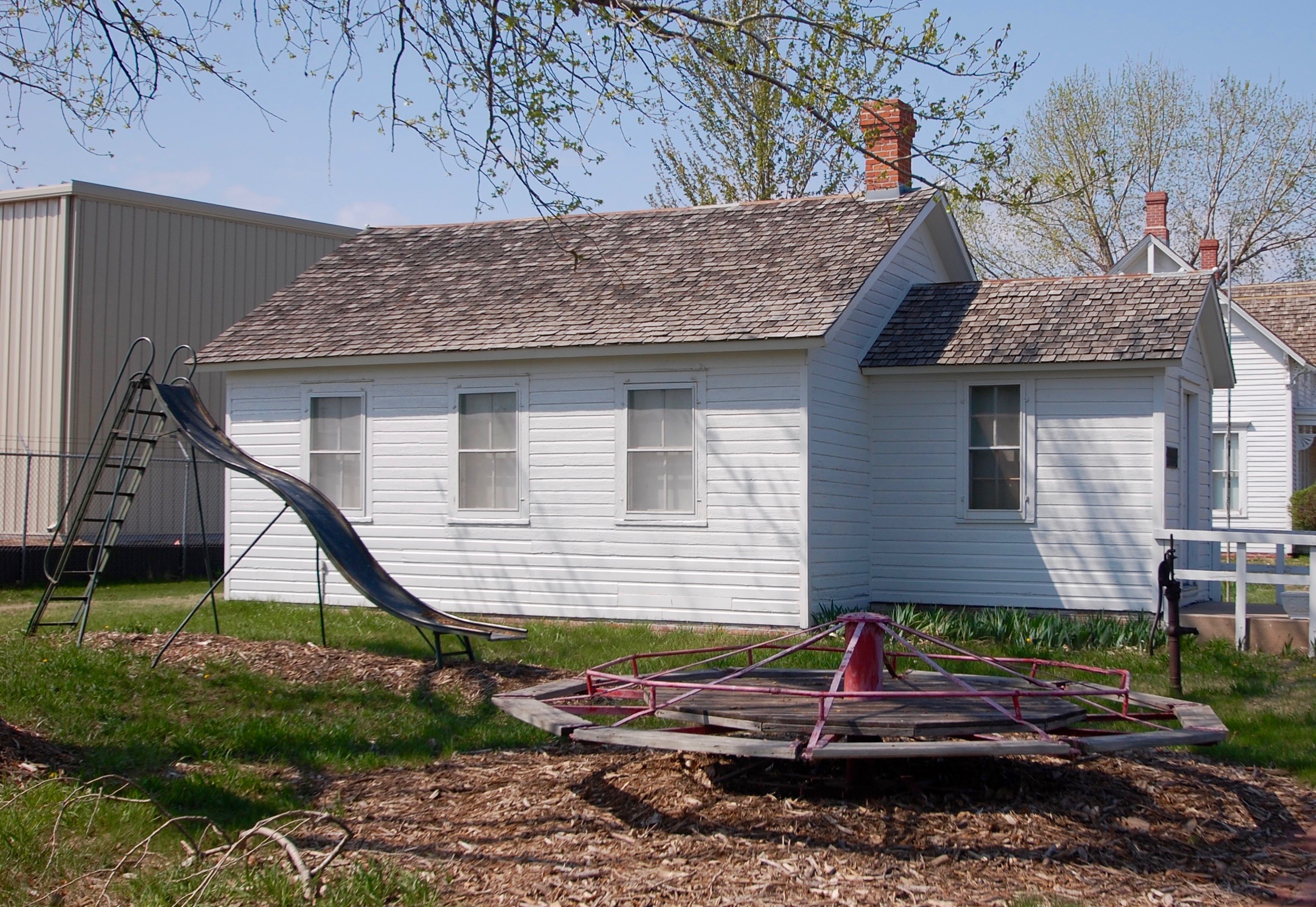 Backstory and Context
Throughout the plains, children were often taught in one-room school houses such as the one located at the Trails and Rails Museum. Farms were spread out across the countryside, making it hard for children to travel to the closest town for school each day. Parents would join together and build a small school within a reasonable distance for the children to travel each day.
Teachers had strict conduct rules to follow; failure to follow the rules could result in their dismissal, even in the middle of the school year. Female teachers often had to retire once they were married, no matter what time of the school year it was. Teachers were not allowed to smoke or drink. The teacher was also responsible for teaching a variety of grade levels at the same time as they were the only teacher; sometimes each child would be in a different grade, or there may have been more than one child in a grade. At times the teacher did not have to teach a certain grade level because there was not a student at that age. They were also expected to take care of daily chores such as warming up the school in time for the children to arrive as well as cleaning the chalkboards and keeping the floors clean.
Today there are few one-room schoolhouses still open. Often these schools are referred to as "country schools" and usually only go up to a certain grade; the older children are bused to the closest town. As technologies such as cars and buses have allowed us to travel faster, students are able to travel further to get to school in a reasonable amount of time, which has decreased the need for one-room school houses in the countryside.
Sources
Blystone, Susan M., "Old School: Reflections of One-Room Schoolhouse Teachers," Illinois State University News, February 17, 2014.

Montell, William Lynwood, Tales from Kentucky One-Room School Teachers. Lexington, The University Press of Kentucky, 2011.

Additional Information