Donaldina Cameron House
Introduction
Originally founded in 1874 by the Presbyterian Church as the Occidental Mission Home for Girls, the building's initial purpose was to intervene on behalf of vulnerable young Asian immigrants. Donaldina Cameron arrived at the home at the age of 23 and worked as a sewing teacher. Two years later, without any prior experience, she became the superintendent. Over the next forty years, she would save thousands of Chinese girls from indentured servitude and human trafficking.
Images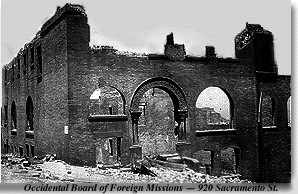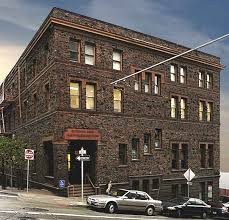 Backstory and Context
The introduction of the Chinese Exclusion Act led to young Asian women being smuggled and sold as commodities in what was known as the "Yellow Slave Trade". The Occidental Mission Home for Girls, the "Home" as it was known, rescued these girls and taught them useful skill and faith.

The home survived the great earthquake of 1906 but had to be purposefully destroyed in order to prevent the fires from spreading. Following the fires, the home was rebuilt and still stands to this day.
After her arrival at the home, Donaldina became involved in rescuing and educating these young girls and helped them to overcome their violent and abusive histories. Donaldina retired from the Home in 1934, and in 1942 it was renamed the Donaldina Cameron House. By the time of her death in 1968, Donaldina had become a national icon and is credited with helping 3,000 girls escape brutal enslavement.
Sources
Mission and History. Cameron House. Accessed May 07, 2017. https://cameronhouse.org/about-us/history/.

Cameron House. San Francisco China Town. Accessed May 07, 2017. http://www.sanfranciscochinatown.com/attractions/cameronhouse.html.

Peterson, Art. Donaldina Cameron House Historical Essay. Found SF. Accessed May 07, 2017. http://www.foundsf.org/index.php?title=Donaldina_Cameron_House.