McCoy Meetin' House
Introduction
The McCoy Meetin' House, built in 1932, is the only other bell tower besides McKay hall on the Park University campus. This building was built as a recreational center to replace the Clinton Memorial YWCA hut, which had burned down in 1931. The Meetin' house has seen many more renovations after being built. The most recent renovation in 2016 added a modern look to the interior of the lower level. The building was had many uses in the past ranging from hosting classes and dinners, to wedding receptions. The Meetin' House is currently used for many activities including: classes, meetings, and many Park University Activities.
Images
McCoy Meetin' House view from entrance.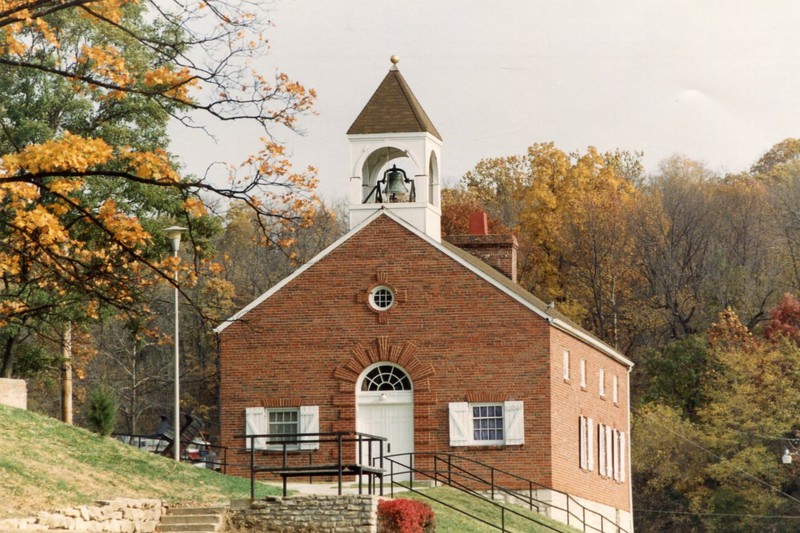 McCoy Meetin' House before bell tower renovations.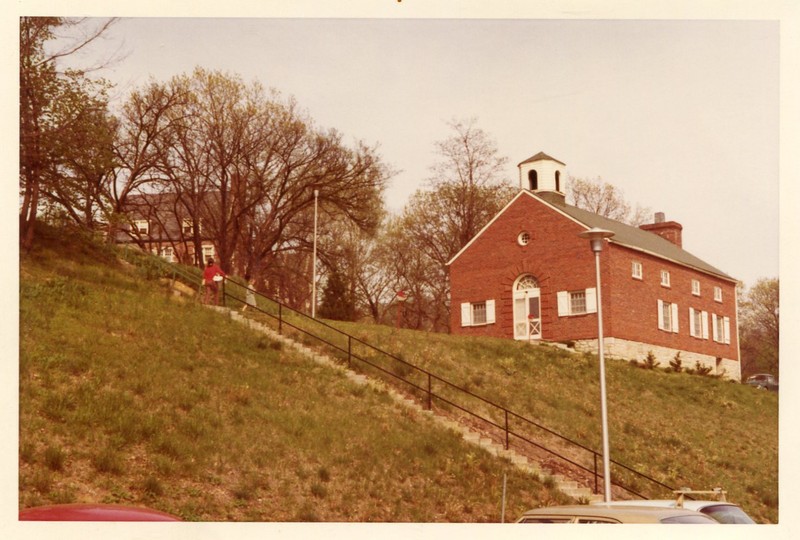 The Clinton Memorial YWCA Hut (Y-Hut), which was replaced by the Meetin' House, after burning down a night before Thanksgiving 1931.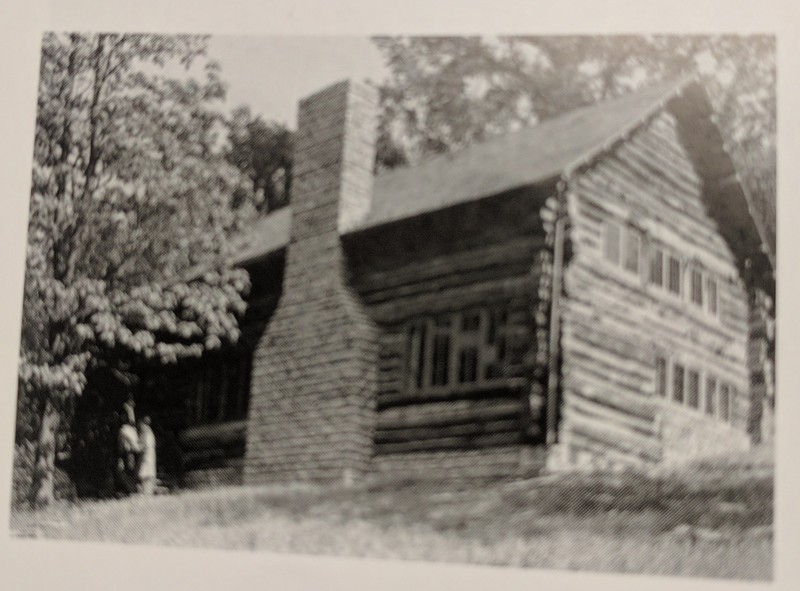 Meetin' House interior, showing the chimney.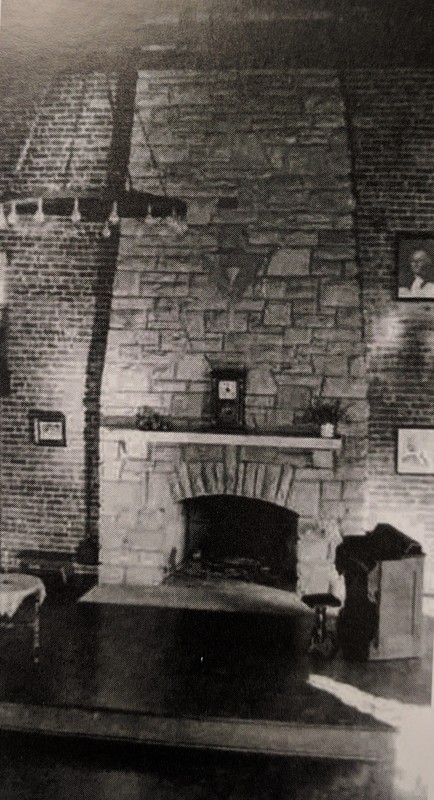 Meetin' House 6 March, 2017.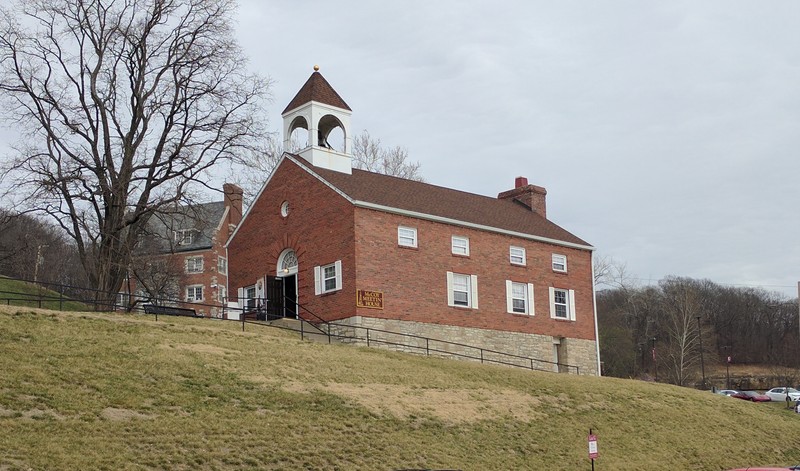 Backstory and Context
Formerly known as the Clinton Meetin' House, this building was built in 1932 after donations were received from the Francis Clinton family. Although, the name was later changed to the McCoy Meetin' House in 2002, named after Trustee Virginia B. McCoy who helped fund the remodeling. The Meetin' House was built to replace the Clinton Memorial YWCA hut (Y-hut), which had burned down the night before Thanksgiving, 1931. The Meeting' house has many historical characteristics from Park's history, including: the chandeliers were made from the wheels of the water cart that Old Kate had pulled, and a blue triangle emblem on the fireplace in remembrance of the old YWCA hut. Also in 1976 the original bell donated by the Burlington Railroad, had been replaced with the larger bell from the Mackay tower. The recreational building was used for many activities including: weddings, dinners, college receptions, lectures, political forums for senators, and classes. The building is now used for a wide range of activities for the university.
Sources
Beck, Bill. Fides et labor: 140 years of pioneering education: the story of Park University. Virginia Beach, VA: The Donning Company Publishers, 2015.

McCoy Meetin' House Records. The Park Building Collection. Fishburn Archive and Special Collections. Park University, Parkville, MO.

Additional Information