Keziah Park
Introduction
Vistiors can take a break from walking around Southport in the shady Keziah Park. It is a 1/2 acre park used for picnicing and outdoor activities. The biggest attraction in the park is the Indian Trail Tree that has am interesting history associated with it.
Images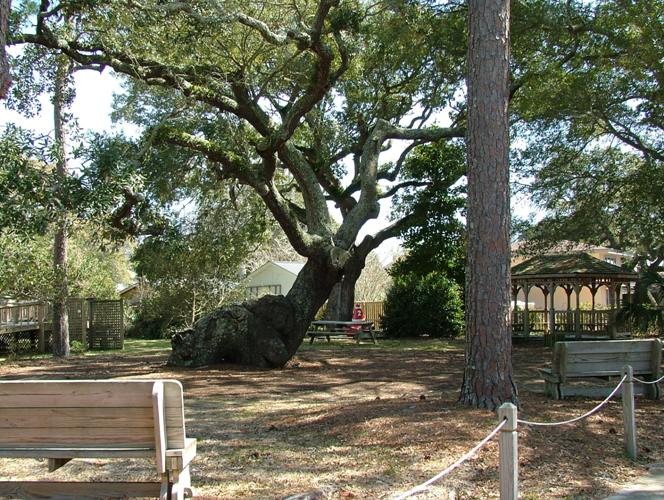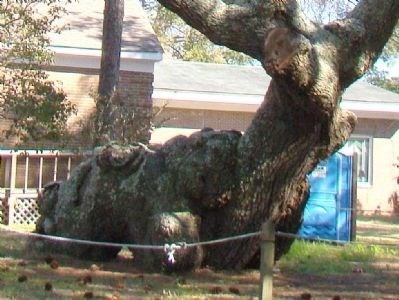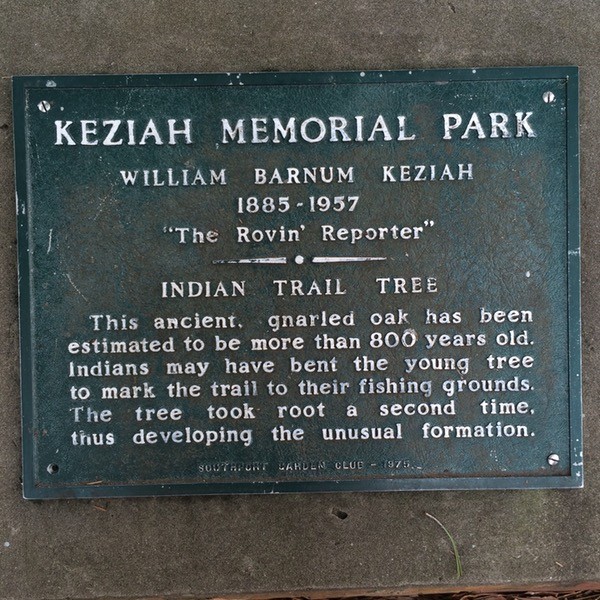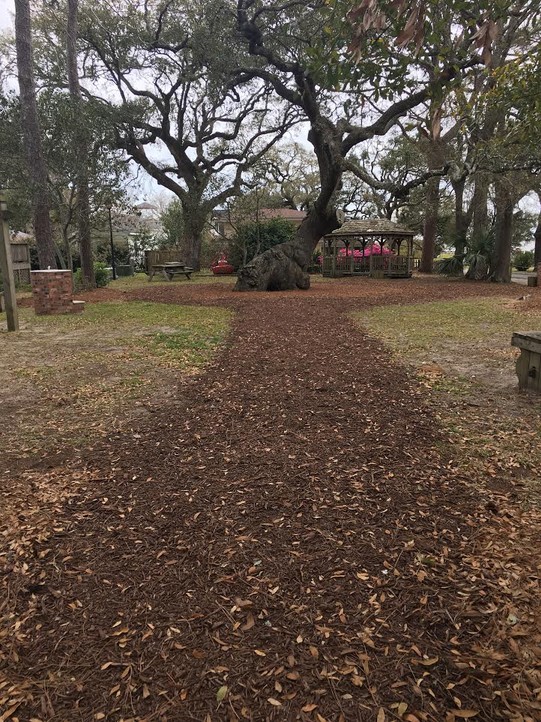 Backstory and Context
This small and peaceful park close to the shore is named after William Barnum Keziah, who lived from 1885-1957. He was known as "The Rovin' Reporter." A marker with his name was added to the park in 1975 by the Southport Garden Club.

The park is best known for the Indian Trail Tree that is within the park. It is estimated to be over 800 years old. It is said that Indians may have bent the tree when it was young to mark the trail to their fishing grounds on the coast of what is now known as Southport. The tree then took root a second time, which in turn created the unusual arch formation that we see today.
Sources
Parks & Rental Facilities. City of Southport. Accessed April 29, 2017. http://www.cityofsouthport.com/index.aspx?page=172.

Keziah Park. North Carloina's Brunswick Islands. Accessed April 29, 2017. http://www.ncbrunswick.com/activity/keziah-park-southport.

Photo Credits: www.google.com
Pictures taken by Morgan Eggleton