Former Pittsburgh Home of Andrew Carnegie
Introduction
This was the former site of one of the three homes where Andrew Carnegie lived while he was in Pittsburgh. An industrialist whose fortune was formed from his businesses that produced steel throughout Pittsburgh and other communities, Carnegie became the wealthiest man in America. In the mid-1800s, Carnegie lived in Pittsburgh on what was known then as Rebecca Street. That estate was demolished in 1999 with the construction of Pittsburgh Steelers Heinz Field.
Images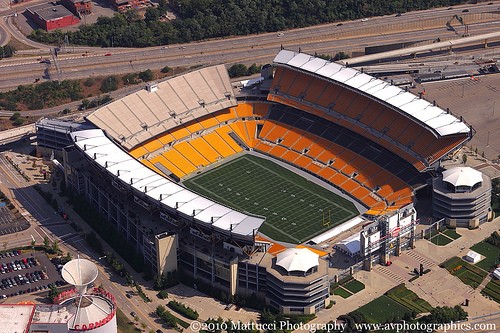 Portrait of Andrew Carnegie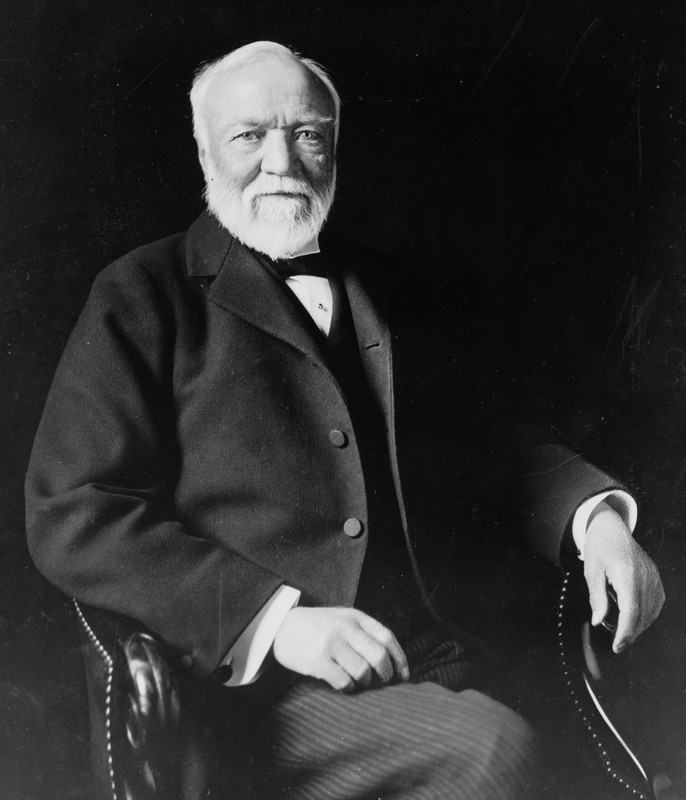 Carnegie Library of Pittsburgh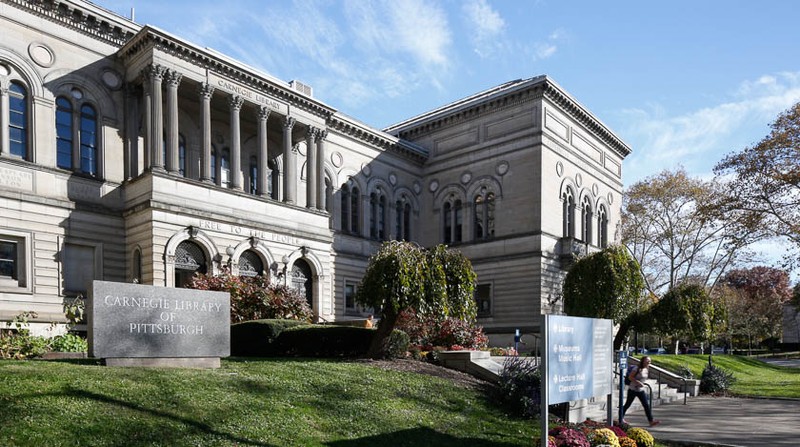 Backstory and Context
Andrew Carnegie was not a native of Pittsburgh, but he spent most of his life and money constructing the steel industry that would become central to the city's economy and identity. Carnegie was born into a poor family in Scotland on November 25, 1835. As a child, he and his family migrated to Pennsylvania and he began working as a bobbin boy in a textile mill. Because he began working 12-hour shifts at the age of 13, he educated himself through reading, an experience that led to his decision to support libraries after amassing his fortune.
From the mills, Carnegie became a messenger for a telegraph office, a personal secretary, a railroad superintendent, a financial investor, and then a bridge company owner. In 1870, Carnegie invested in what would become his first steel plant, an operation that would grow to become Carnegie Steel Company. Carnegie was known as a shrewd and sometimes callous business owner, often making disparaging remarks about the working class and crushing those who led protests for better pay and working conditions. At the same time, he gave generously to causes that supported education and believed that his efforts to fund libraries and other centers of education, rather than increasing pay, offered the best path to a better life for motivated workers and their families.
By the age of 40, Carnegie almost had complete control of steel construction in western Pennsylvania. In 1901, he sold his company for $480 million, which is equivalent to $13 billion today. At that point, he centered his efforts on philanthropy, establishing libraries, a university, museums, and a gilded concert hall throughout America. Carnegie was the primary financier of nearly half of the country's public libraries at the turn of the century. On August 11, 1919, Andrew Carnegie passed away, leaving this mansion as well as a complicated legacy. The former bobbin boy left a lasting imprint on the city of Pittsburgh. Carnegie is remembered as a philanthropist and steel industry leader, but he is also remembered for the tragic bloodshed of the Homestead Strike.
In his later years, Carnegie lived here on what was then Rebecca Street and is now renamed Reedsdale Street. Carnegie's estate was demolished in the late 1900s to make way for the construction of Heinz Field. On June 18, 1999, ground was broken for the new football stadium for the Pittsburgh Steelers. The team played at the multi-purpose Three Rivers Stadium that is adjacent to Heinz Field from 1970 to 2000. The owner of the team wanted to renovate the Three Rivers Stadium into a football-only complex, but after research, he discovered that it would be cheaper to create a brand-new field. On October 7, 2001, the Pittsburgh Steelers hosted the Cincinnati Bengals on their field for the first time. Because of a 20-year partnership with Heinz Company, the stadium was named Heinz Field. The stadium is made of 12,000 tons of steel and has a capacity of 68,400 people. 
Sources
Heinz Field. Stadiums of Pro Football. 2017. Accessed April 28, 2017. http://www.stadiumsofprofootball.com/stadiums/heinz-field/. 
Andrews, Evan. Andrew Carnegie's Surprising Legacy. History. February 23, 2017. Accessed April 28, 2017. http://www.history.com/news/andrew-carnegies-surprising-legacy. 
Laskin, David. Where a Tycoon Made It Just to Give It Away. NY Times. October 21, 2007. Accessed April 28, 2017. http://www.nytimes.com/2007/10/21/travel/21footsteps.html.
Additional Information