Former Home of Allen Ginsburg
Introduction
For a few years in the mid-1950s, Beat poet Allen Ginsberg lived and wrote in an apartment at 1010 Montgomery Street. It was in this apartment that Ginsberg wrote his controversial poem "Howl," which would eventually lead to obscenity charges for the author.
Images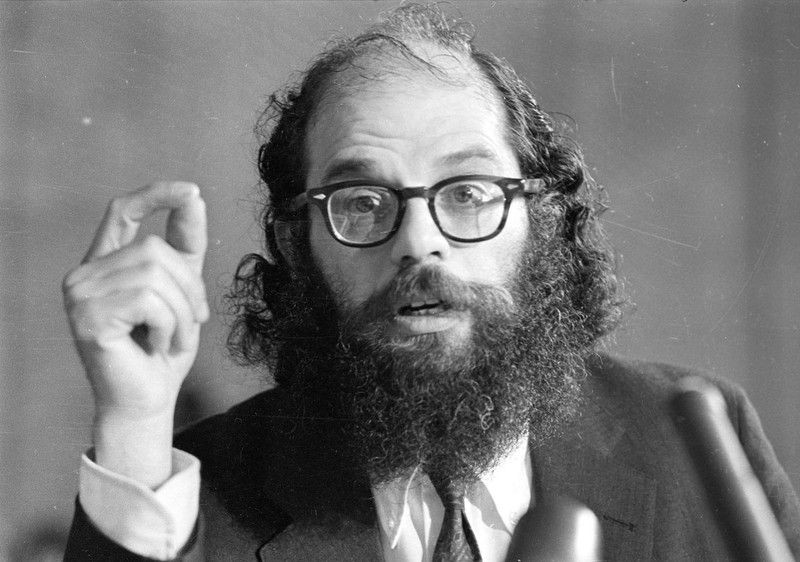 Ginsberg at work on "Howl"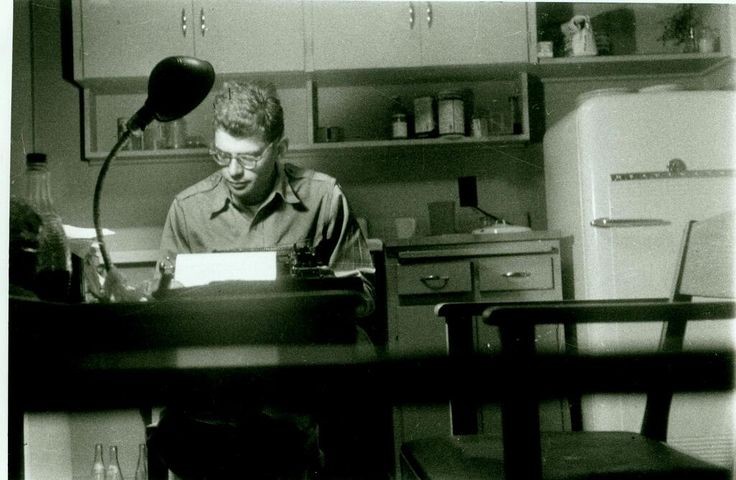 The Montgomery Street apartment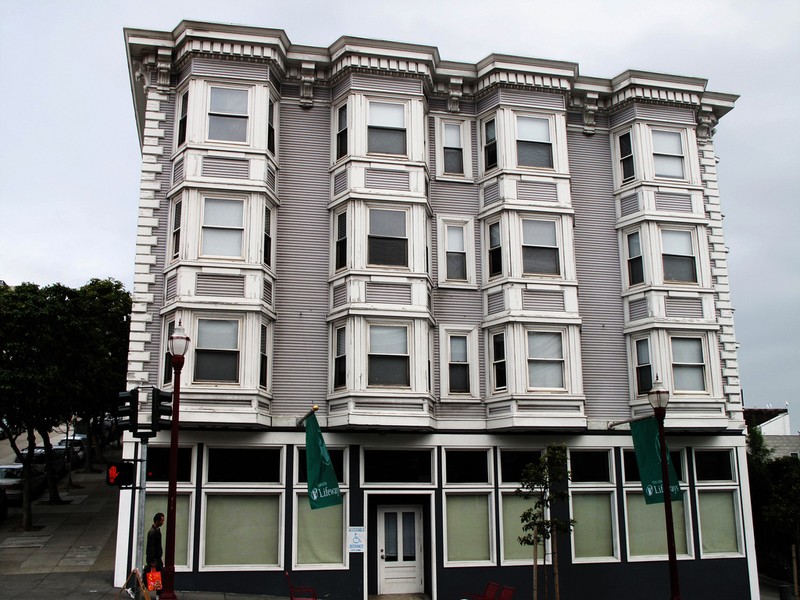 Backstory and Context
In 1953, Allen Ginsberg arrived in San Francisco with a letter of introduction from William Carlos Williams. San Francisco was fertile literary ground at the time, with a number of young writers emerging in what became known as the San Francisco Renaissance. Though scholars disagree about the degree to which there was a literary "movement" in San Francisco at the time, it is almost universally agreed upon that if the Renaissance had a founder, it was Kenneth Rexroth.

Two years after his introduction to Ginsberg, Rexroth hosted the Six Gallery poetry reading. It was here that Ginsberg gave an early reading of a draft of "Howl," a poem he worked on while living in the Montgomery Street apartment.

"Howl" was published in 1956 by City Lights Bookstore, and the notoriety garnered by its publication made Ginsberg, the Beats, and the San Francisco Renaissance national news. Lawrence Ferlinghetti and Shigeyosi Murao were arrested on obscenity charges, Ferlinghetti for the book's publication and Murao for its distribution. After a long trial, "Howl" was ruled not obscene, and the ruling led to the publication of other previously banned works of literature.
Sources
Allen Ginsberg's Life
. illinois.edu Retrieved 1 May 2017.
Additional Information