Failing Office Building
Introduction
Currently known as the 620 Building, the 12-story building emerged during Portland's rapid expansion following the success of the 1905 Lewis and Clark Centennial Exposition. Originally erected as a six-story building in 1907, six more stories were added in 1913. Its presence within Portland's modern landscape stands as a reminder of Portland's 1905-1915 economic book, as well as the prominence of its namesake, Henry Failing and the Failing family
Images
The Falling Building was constructed in 1907 and expanded six years later.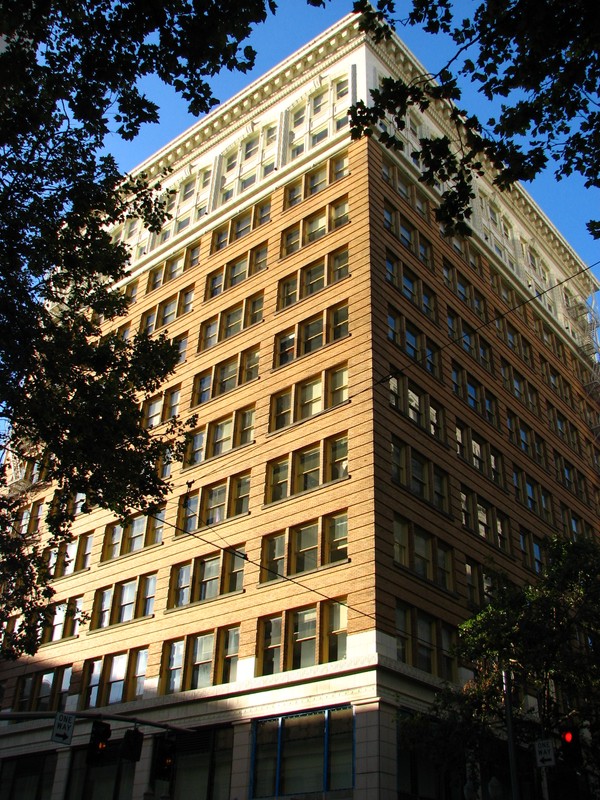 The building is named after its owner, Henry Failing, who followed his father's footsteps as a leading businessman and mayor of Portland.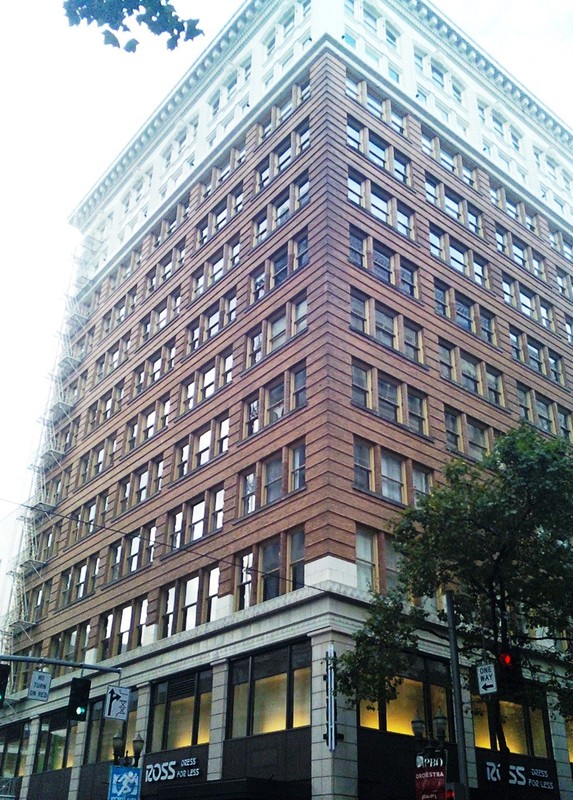 Backstory and Context
Currently known as the 620 Building, the 12-story building emerged during Portland's rapid expansion following the success of the 1905 Lewis and Clark Centennial Exposition, which celebrated the 100th anniversary of the famous exploration team's arrival. Originally erected as a six-story building in 1907, six more stories were added in 1913. Its presence within Portland's modern landscape stands as a reminder of Portland's 1905-1915 economic book, as well as the prominence of its namesake, the Failing family.
The 1905 Lewis and Clark Centennial Exposition attracted 1,588,00 people to Portland and added $8 million to the economy, which roughly equates to $215 million in 2017 when adjusted for inflation. More significantly, the exposition inspired investors to gamble on Portland business opportunities, made easier by the influx of population, which also received a boost from the Exposition. In fact, Portland's population swelled from 110,839 in 1905 to 207,214 in 1910, a number on surpassed in the U.S. by Portland's neighbor to the north - Seattle. By 1915 the number of Portland's residents neared 260,000.
As is the case with San Fransisco and Seattle, Portland reaped the benefits of its access to the Pacific Ocean, which grew more significant after coast-to-coast railroads allowed trade to Asia and other new markets possible. Moreover, the enormous availability of lumber helped boost the region's economy, including in Portland. Indeed, more timber industries netted more than $10 million dollars in revenue annually for Portland, which increased the city's overall manufacturing boom that pushed 1905 totals of $28,651,00 to $46,861,000 by 1910.
The Failing Office Building exists as a living monument to Portland's early twentieth-century economic boom. By 1910, railroads and the Northern Pacific Terminal Company owned more than half of the city's waterfront property. Henry Failing served as both the city's fifteenth executive, and, ten years later, Portland's mayor, a position once held by his father, Josiah Failing. Fortune found the family through their first business, a general store built in 1868, which transitioned to a hardware store. Meanwhile, in 1869, the family -- along with the family of Emily Corbett, with whom Henry married in 1858, bought a controlling interest in Oregon's first bank formed under the National Banking Act. Shortly thereafter, the family established the hardware business known as Corbett, Failing, and Co.
The site of the Failing Office Building at the corner of Southwest Sixth and Southwest Alder initially served Henry Failing as his residence. When he passed away in 1898, he left the property to his three daughters who later seized on the opportunity to take advantage of Portland's booming economy and consequently financed the construction of the Failing Building that remains in its original location today. Although the original plans allowed for only six stories, the eventual remodel a few year later allowed for other tenants to occupy space within the Failing Building. Such businesses included The Gevurtz Furniture Company and Portland Gas & Coke Company.
Sources
Fitzgerald, Kimberli. "National Register of Historic Places Registration Form: Failing Office Building" February 27, 2007. National Park Service. Retrieved May 1, 2017. https://npgallery.nps.gov/pdfhost/docs/NRHP/Text/07001129.pdf
Photo By Ian Poellet - Own work, CC BY-SA 3.0, https://commons.wikimedia.org/w/index.php?curid=4561798
Photo by M.O. Stevens (Own work) [GFDL (http://www.gnu.org/copyleft/fdl.html) or CC BY-SA 3.0 (http://creativecommons.org/licenses/by-sa/3.0)], via Wikimedia Commons
Gruen, Marlon. Portland in Three Centuries The Place and the People. Corvallis, Oregon: Oregon State University Press, 2011.
Lansing, Jewel. Portland: People, Politics, and Power 1851-2001. Corvallis, Oregon: Oregon State University Press, 2003.
Additional Information