Dr. Seuss' Childhood Home
Introduction
The famous cartoonist and author, Dr. Seuss, lived in this house in Springfield, MA during his childhood. His books, such as The Cat in the Hat, How the Grinch Stole Christmas!, and Green Eggs and Ham, are valued throughout all generations. The work of Dr. Seuss continues to help children learn to read in a fun, unique way.
Images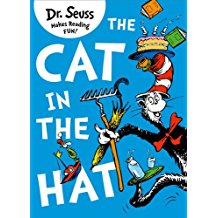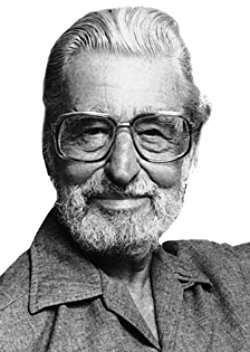 Dr. Seuss's house in Springfield, MA
The childhood home of Theodor S. Geisel at 74 Fairfield St. in Springfield, MA.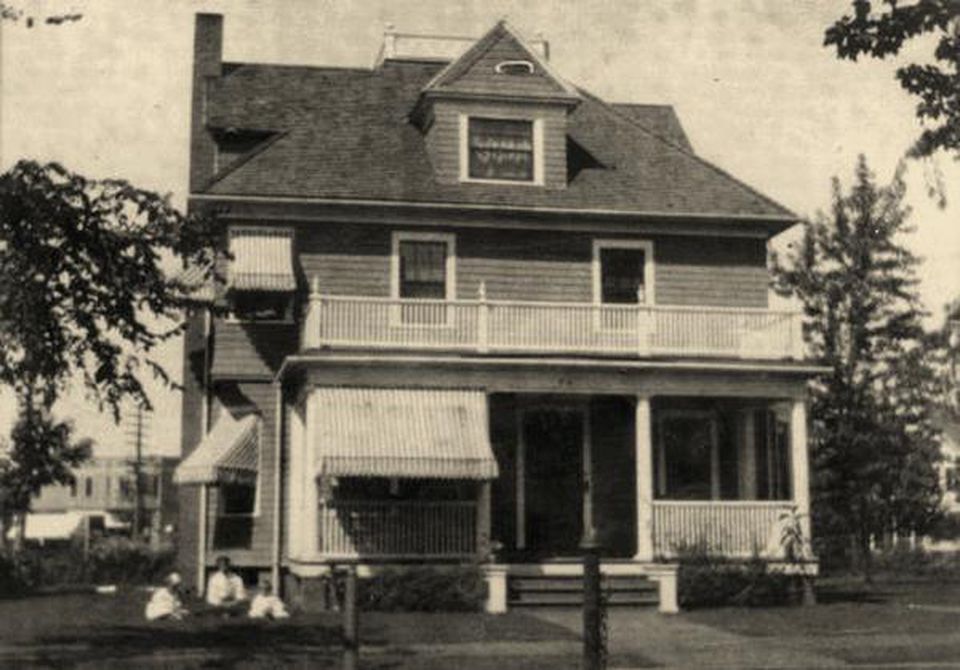 Backstory and Context
Theodore Seuss Geisel, popularly known as Dr. Seuss, was born on March 2, 1904, in Springdale, Massachusetts. The popular cartoonist and author attended Dartmouth College at the age of 18. He became editor in chief of a humor magazine, Jack-O-Lantern. After getting kicked off the editing team, Geisel moved to England and attended Oxford University. Here, he married his first wife Helen Palmer in 1927 and the couple moved back to the United States. When Helen died, he married Audrey Stone Diamond. Upon his return, Geisel began cartooning full-time.
 His first step in his career was publishing his articles and illustrations at Vanity Fair and LIFE. He was rejected 27 times before his first book was published, And to Think That I Saw It on Mulberry Street in 1937. At the beginning of WWII, Dr. Seuss published weekly political cartoons. The turning point of his career was in 1957 when Houghton Mifflin and Random House asked him to write a children's primer using 220 vocabulary words. The product of this project was The Cat in the Hat. Some of his most popular books are Green Eggs and Ham, How the Grinch Stole Christmas, and One Fish, Two Fish, Red Fish, Blue Fish. In 1966, he collaborated with cartoonist Chuck Jones to create the animated film The Grinch.
On September 24, 1991, Dr. Seuss died at the age of 87. His rhymes and characters are still adored by all generations. His work is displayed throughout museums, schools, and many other public places in the United States. Sixteen of his books are on the list for "100 Top Selling Hardcover Children's Books of All-Time." In February of 2015, a new book was published called What Pet Should I Get? after finding manuscripts and sketches in his house. Dr. Seuss revolutionized the way children learn to read. He once said, "Children want the same things we want. To laugh, to be challenged, to be entertained and delighted."
The author and cartoonist's childhood home was purchased in 2015 by the Springfield Museums for 185,000. The Springfield Museums planned a 500,000 renovation to the home in 2018. The home will be transformed into an innovation center for students, educators, writers, and artists. The home will also be open for tours to showcase its authentic Dr. Seuss origins. This is in addition to the Amazing World of Dr. Seuss Museum that was opened two miles away from the home in 2018.
Sources
Dr. Seuss: Author, Illustrator (1904–1991). Biography. 2017. Accessed May 2, 2017. http://www.biography.com/people/dr-seuss-9479638.
All About Dr. Seuss. Seussville. 2008. Accessed May 3, 2017. http://www.seussville.com/activities/AllAboutSeuss_BOYONFAIRFIELDSTREET_0.pdf.
Dr. Seuss Biography. Kidz World. 2017. Accessed May 3, 2017. http://www.kidzworld.com/article/4013-dr-seuss-biography. 
Dr. Seuss' Childhood Home Is Getting a Makeover, US News. October 25th 2018. Accessed November 12th 2019. https://www.usnews.com/news/best-states/massachusetts/articles/2018-10-25/dr-seuss-boyhood-home-in-massachusetts-getting-a-makeover.
Robbins, Carolyn . Dr. Seuss' childhood home to be restored; Springfield Museums plan Geisel Innovation Center, MassLive. January 29th 2019. Accessed November 12th 2019. https://www.masslive.com/news/2018/10/dr_seuss_childhood_home_headed.html.
Image Sources
https://www.masslive.com/springfield/2019/07/grant-to-fund-transformation-of-dr-seuss-childhood-home-into-a-museum.html

Additional Information