Grant Village Visitor Center, Yellowstone National Park
Introduction
Established in 1872, Yellowstone became the first national park in the United States. The park encompasses over 2.2 million acres of land, full of environmental beauties. Famous for its volcanic calderas, Yellowstone National Park is full of geysers, canyons, lakes, mountains, rivers, and all of the critters that live in those places. Aside from the wildlife and tourists attractions, the Yellowstone area is full of American history.
Images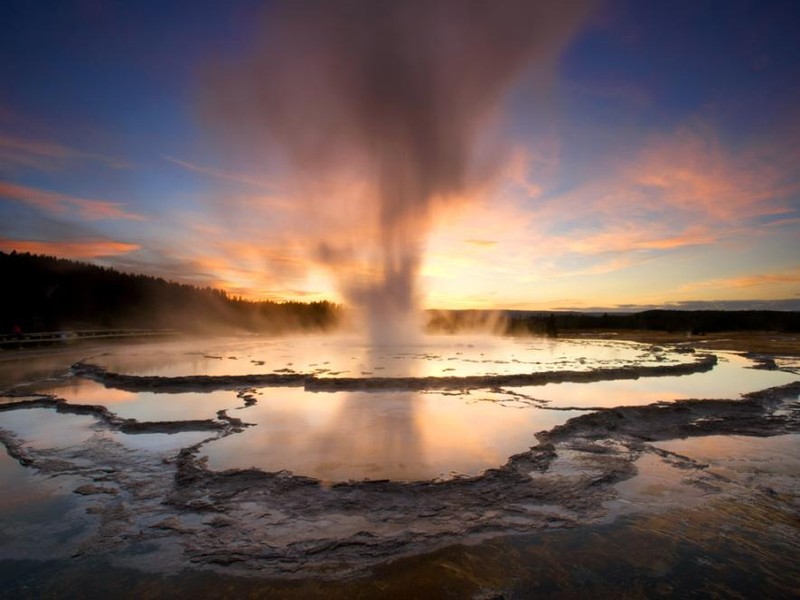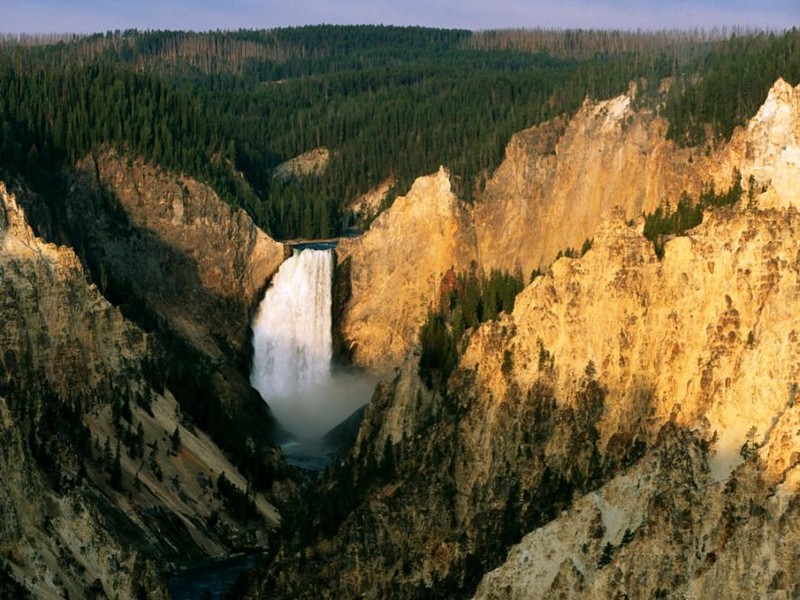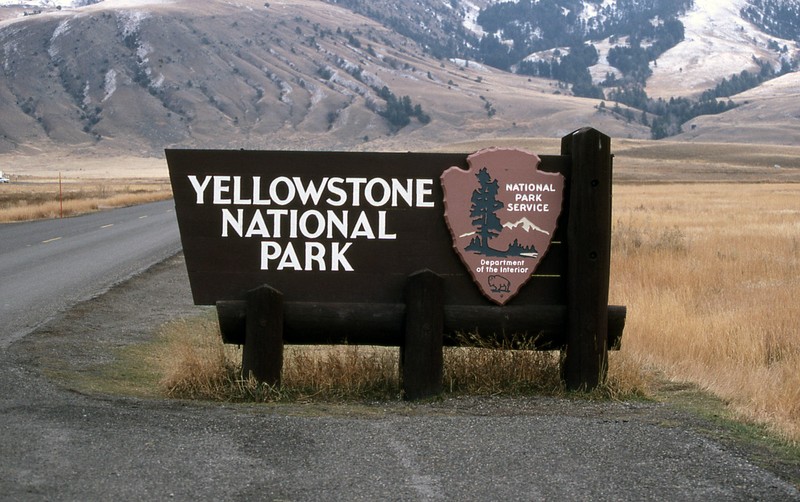 Yellowstone "Rainbow" Hot Springs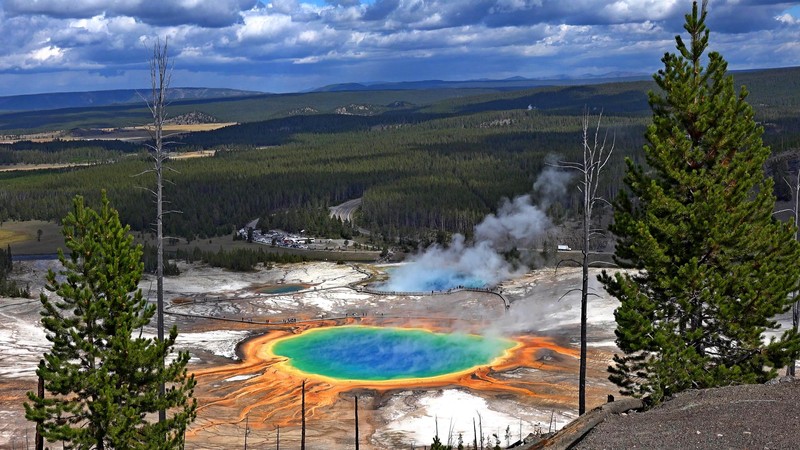 Backstory and Context
In his expedition with Lewis and Clark, John Colter explored what is present-day Jackson Hole in 1908. When he returned, no mapmaker or journalist would publish any of his findings because his "tales" of the wilderness and wildlife were so unbelievable. However, word spread and many trappers were intrigued. Trappers, who became known as mountain men, fled to the area. Fur trading was popular. Yellowstone was full of beavers and other creatures useful to the men. Most of the men were skilled trappers but did not know how to read or write. Luckily, Osborn Russell was a literate trapper who wrote the earliest journals about Yellowstone.

Fur trading was coming to an end in the later 1840s. Jim Bridger was a trapper who originally came to Yellowstone for the trapping opportunities. Bridger stayed in the area and became a guide, scout, and legendary storyteller. He is accredited as the first geographer of the region.

Miners inhibited between the 1850s-1870s. Walter Delacy published the first map of Yellowstone after he and his crew prospected the area for gold. They discovered Shoshone and Lewis Lake.

D.E. Folsom, C.W. Cook, and William Peterson completely the first privately organized Yellowstone expedition in 1869. After 36 days of exploring, they returned to Montana to share their findings. Like Colter, the men were questioned on their information. Their stories were "too risky", but eventually got published in Western Monthly Magazine of Chicago.
The following year, General Henry D. Washburn, Nathaniel P. Langford, and Gustavus C. Doan organized a second expedition. Their party is responsible for naming Old Faithful, Castle Geyser, Giant Geyser, and Grand Canyon. One of their party members got split up and spend 27 days lost in the landscape of Yellowstone. Rather than return and report to the newspapers, the men gave lectures and wrote their own prints about the experience.
Dr. Ferdinand Hayden listened to one of Langford's lectures and asked his friends in Congress to fund an official expedition of Yellowstone. Hayden was granted $40,000 in appropriations for a survey to investigate the Missouri and Yellowstone territories. Hayden assembled a team including James Stevenson, Albert Peale, William Jackson and Thomas Moran for the journey. Many of the men were artists. Hayden was a photographer. The men made sketches and paintings, wrote journals, and took photographs of the endless beauties of the area. Their work was presented to the public and to Congress. On March 1st, 1872 Ulysses S Grant signed a bill into law, establishing Yellowstone as a national public park.
Originally, management and control of the park were under the Secretary of Interior. At the time, it was Columbus Delano. Between 1886 and 1917, the United States Army was commissioned to oversee management of Yellowstone. In 1916, the National Park Service was created and administration of the park was transferred.

Yellowstone's most unusual and famous natural features are its geysers. The land is freckled with small geysers, shooting no more than 10 feet high. There are six major geysers that erupt and shoot over 100 feet high daily. The geysers are naturally created by underground molten rock. Some geologists believe the earth's crust is an estimated 40 miles thick in the Yellowstone area, compared to 90 miles in most places. Along with geysers, Yellowstone is full of hot springs, pools, and run-off channels. Due to temperature and the algae and bacteria combination, many of these bodies of water reflect all colors of the rainbow.
Scientist Bob Christiansen studied the land's ash flow tuffs under the U.S. Geological Survey. The three tuffs were named and examined. The Huckleberry Ridge Tuff was determined to be 2.1 million years old, Lava Creek Tuff 0.65 million, and Mesa Falls tuff was 1.3 million years old. It is believed that the volcanic eruptions from these calderas helped form the varies landscapes of the Yellowstone region millions of years ago.
Yellowstone National Park has the largest concentration of wildlife in the United States. Yellowstone is bear country. The forests are home to over 500 grizzly bears and Black bears. There are 13 total wolf packs in the Yellowstone ecosystem (over 370 individual wolves). Guests offend come to search for moose, elk, bison, badgers, otters, and foxes. Elk have the park's largest population; approximately 15,000 reside within its boundaries. The park even houses a wolverine and a lynx, though they are rarely ever spotted.

Many opportunities are offered at Yellowstone. There are 6 different lodging cabins and 12 designated campsites. Over 1,100 miles of trails are available for hikers and backpackers. There are over one hundred lakes and a thousand miles of streams within the park. In 1890, any body of water was stocked full of fish, making fly-fishing a popular tourist activity. The game fish range from cutthroat, rainbow, brown, brook, and lake trout, along with grayling and mountain whitefish. During the winter months, snowmobiling and skiing are popular.
Sources
"History." Yellowstone National Park. Accessed April 30, 2017. http://www.yellowstonenationalpark.com/history.htm.

"History and Culture." National Park Service. Accessed April 30, 2017. https://www.nps.gov/yell/learn/historyculture/index.htm.


Additional Information