Stitzel-Weller Distillery
Introduction
This distillery opened in 1935, two years after the passage and ratification of the 21st Amendment which ended prohibition. The distillery was the result of a merger between W. L. Weller & Sons, and the Stitzel Distillery, and operated until 1992. The distillery produced a variety of bourbons, including Bulleit and the now-legendary Old Rip Van Winkle. After 1992, the former distillery was utilized as warehousing space for aging whiskey. In response to the growing popularity of bourbing, the property was converted into a heritage tourism site and reopened to the public in 2014. The historic distillery is once again utilized for large scale aging and is now one of the stops on the Kentucky Bourbon Trail. Visitors to the site can learn about the history of the bourbon industry and taste Bulleit and some of the other bourbons produced by Diageo, the global company that owns the facility and produces a variety of spirits.
Images
The Bulleit Distilley at Stitzel-Weller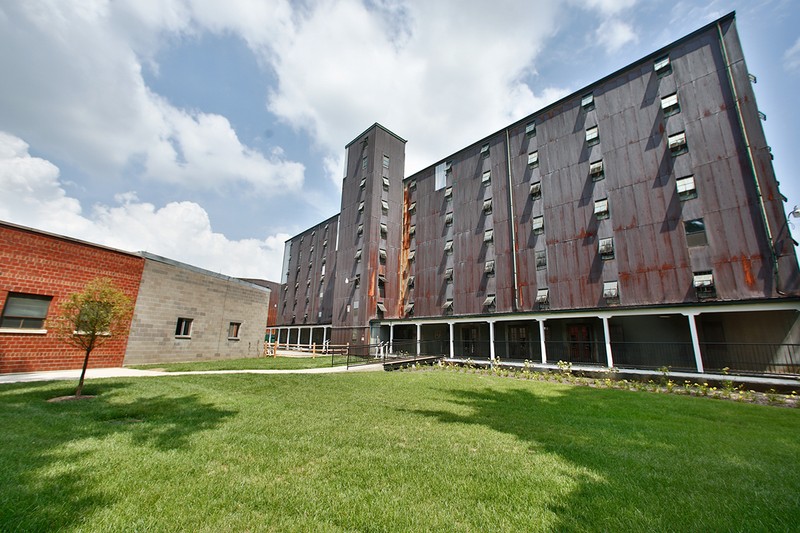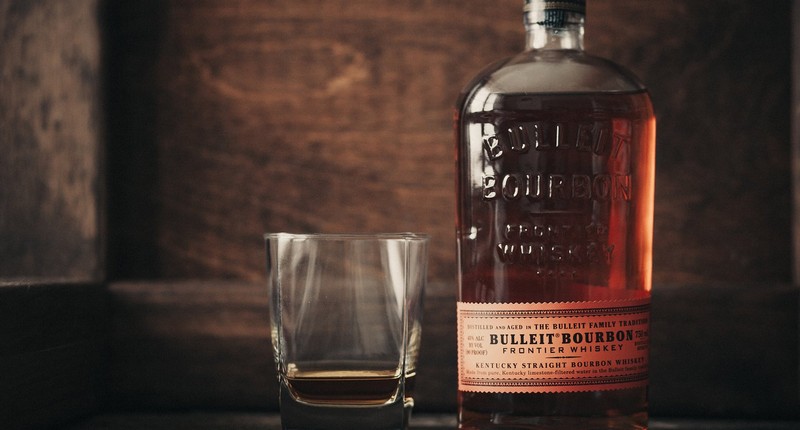 Tom Bulleit cutting the ribbon at his new Shelbyville distillery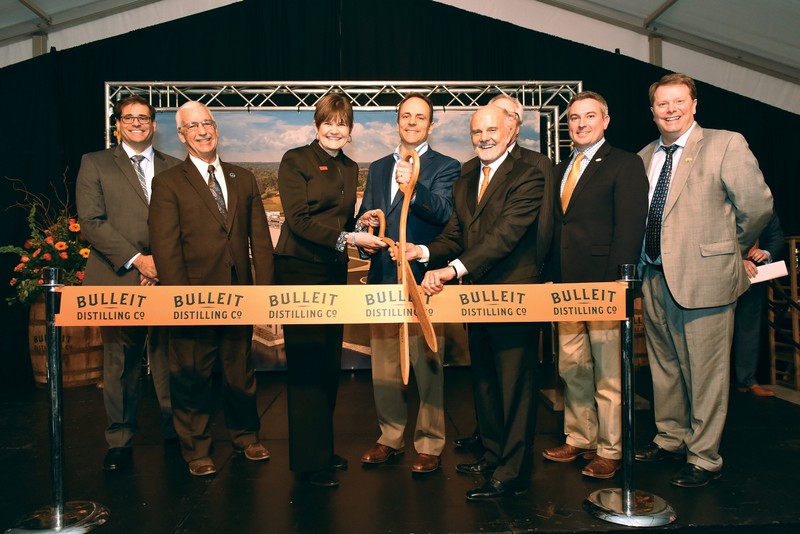 Backstory and Context
Bulleit bourbon traces back to 1830s Louisville, Kentucky. The Bulleit recipe was created by Augustus Bulleit, a tavern keeper. Bulleit distilled his bourbon until he vanished mysteriously while transporting his product from Louisville to New Orleans. The recipe was almost lost but today Thomas Bulleit Jr. distills his ancestor's recipe at this site which is also tied to other legendary brands of bourbon such as Pappy Van Winkle and the Weller and Stitzel companies.
Julian "Pappy" Van Winkle got his start in the whiskey business as a salesman for William Larue Weller. W. L. Weller and his brother Charles opened their distillery in 1849. His son, George Pence, joined the company in 1870. In 1889, George and Weller's other son, John C., took over the business after their father's death. Meanwhile, Pappy Van Winkle rose to the position of secretary-treasurer in 1907. At some point, the Weller company quit making alcohol and, in 1912, became a wholesaler for the A. Ph. Stitzel Company instead.
After coming to America in 1859, German brothers Frederick, Phillip, and Jacob Stitzel became interested in the production of alcohol. In 1872, they built their first distillery. A fire destroyed the building in 1883, but it was rebuilt on the same site. The business was reincorporated as the A. Ph. Stitzel Company in 1921 when Phillip's son Arthur Phillip took over. In 1933, the Stitzel distillery and the Weller wholesale company merged. The new business made it through Prohibition by selling already-distilled whiskey for medicinal purposes. Once Prohibition was repealed, the Weller-Stitzel distillery was given permission to reopen. Opening on Derby Day in 1935, the distillery went on to produce brands such as Pappy Van Winkle, Rebel Yell, and Old Fitzgerald.
Bulleit Distilling Company was founded in 1987 by Thomas Bulleit Jr. Thomas, the great-great-grandson of original distiller Augustus Bulleit, revived an old family recipe to produce to the population. Thomas ran a successful law firm until he dropped it to make bourbon. Today, Bulleit is among the fastest growing whiskeys in America. Until recently, Bulleit bourbon was solely distilled at Stitzel-Weller in Louisville, Kentucky. On March 14th, 2017, Bulleit opened a $115 million distillery located in Shelbyville, Kentucky. The distillery is not open to the public yet, but guests can tour the Bulleit distillery located in Louisville. 
The Bulleit recipe dates back to the 1830s. Augustus Bulleit, a local tavern owner in Louisville. Augustus wanted to create a bourbon that was unique in flavor. His final creation was a high-rye whiskey that he made throughout the 1830s until the 1860s. Augustus disappeared one day while transporting his spirits, and his disappearance remains a mystery until this day. This high-rye recipe inspired one of Bulleit's flagship bourbons, a 95% rye bourbon. 
The Bulleit flagship products are the original Bulleit Bourbon, Bulleit Rye, and the Bulleit Bourbon 10-Year-Old. Their bourbon is distilled with a higher-than-average rye percentage, meaning each bourbon has a gentle spiciness. They also distill their bourbon in charred American oak barrels, which lends itself to the bourbon's smoky nature. Their bourbon has won multiple awards from San Francisco World Spirits Competition, the Beverage Tasting Institute, and the Spirit Journal.
Sources
Bulleit Frontier Whiskey Story. Bulleit Frontier Whiskey. Accessed April 25, 2019. https://www.bulleit.com/the-story/.
Visit the Bulleit Experience. Bulleit Frontier Whiskey. Accessed April 25, 2019. https://www.bulleit.com/stitzel-weller-distillery/.
Bulleit Distilling Co. Bulleit Distilling Co. Celebrates Ribbon Cutting Event At New Distillery In Shelbyville, KY. PR Newswire. December 05, 2017. Accessed April 25, 2019. https://www.prnewswire.com/news-releases/bulleit-distilling-co-celebrates-ribbon-cutting-event-at-new-distillery-in-shelbyville-ky-300423493.html.
Campbell, Sally Van Winkle. But Always Fine Bourbon: Pappy Van Winkle and the Story of Old Fitzgerald. Pennsauken, New Jersey. Book Baby, 2012. Via Google Books.
Additional Information