Cold War Submarine Memorial at Patriot's Point
Introduction
The Cold War Submarine Memorial is a part of Patriot's Point. Patriot's Point is a waterfront museum that features displays on many events in history as well as replica ships.
Images
Cold War Submarine Memorial Patriot's Point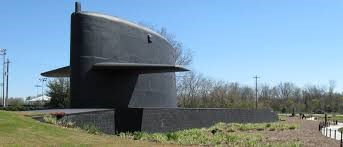 Cold War Submarine Memorial Sign and Flag
Advertising Sign for Patriot's Point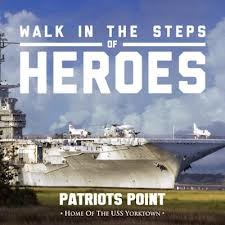 Flag View of Cold War Submarine Memorial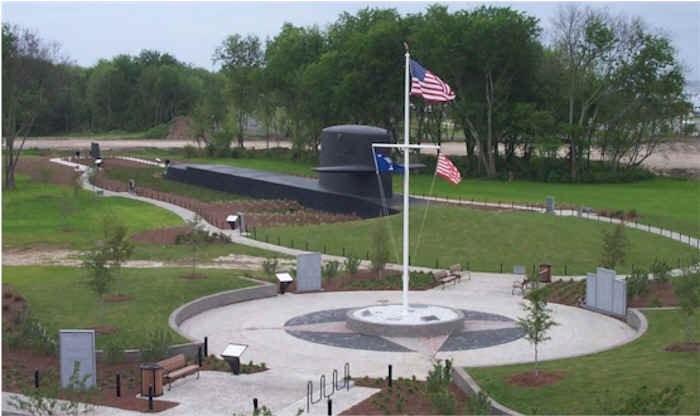 Backstory and Context
Located in the heart of Patriots Point, the Cold War Submarine Memorial is an enduring tribute to the dedicated men who served in our naval submarines during the Cold War from 1947-1989.

The Cold War memorial is designed to give overall size and shape of the sub, and incorporates the actual sail and rudder of the USS LEWIS AND CLARK SSBN 644. Additionally, the memorial gives thanks to the men and women, both civilian and military, who provided outstanding support assuring the remarkable success of each mission.
The full-sized replica of the Benjamin Franklin Class Fleet Ballistic Missile Submarine is surrounded by a beautiful plaza. There are 7 educational stations located at intervals around this plaza.
Sources
http://www.patriotspoint.org/explore_museum/?gclid=CIekz_Kum74CFY9aMgodnw0AoQ
Additional Information