Henry McWhorter Cabin
Introduction
This cabin stands as a monument to early pioneer ancestors of Lewis County, West Virginia. It was built by Henry McWhorter in 1793, along Hacker's Creek, in what is now Jane Lew, WV. The cabin was relocated to the historic area of Jackson's Mill, where Thomas "Stonewall" Jackson's boyhood home once stood. The architecture of the house is not identical to Jackson's home, however, this house is likely very similar. As there is a lack of evidence of the exact construction of that home, this cabin is symbolic.
Images
by Robert McWhorter The cabin's image is reflected in the Jackson's Mill Pond, which is used to power Blaker's Mill.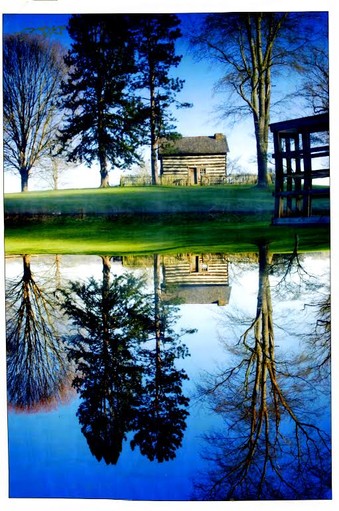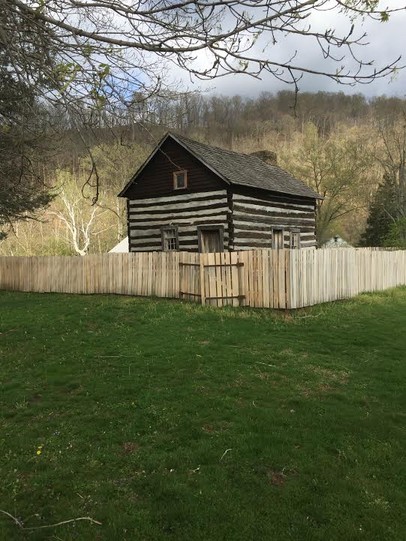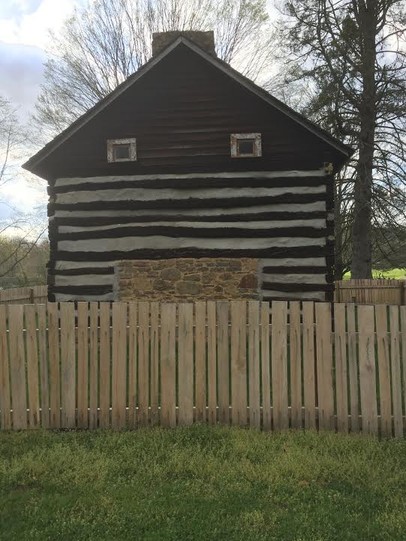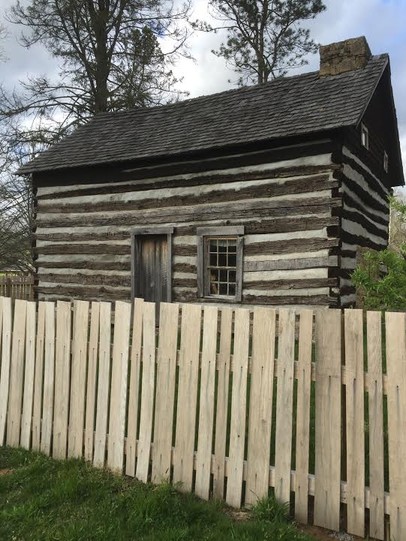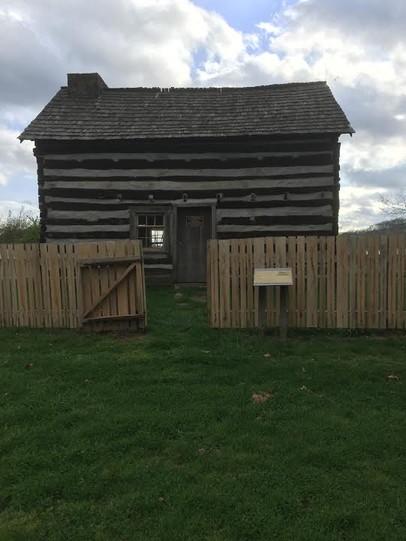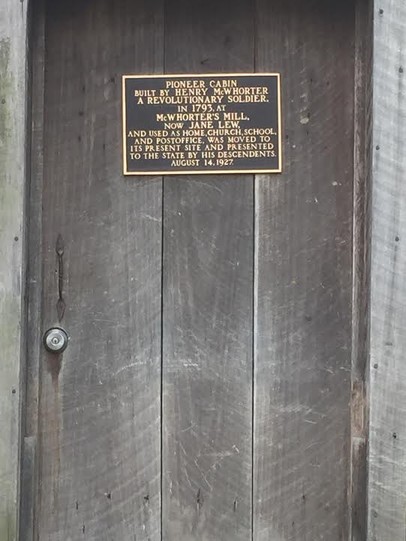 Backstory and Context
Henry McWhorter was born in New Jersey in 1760. He then moved to Orange County, New York, where he enlisted as a Minuteman at age 15. After his service in the Revolutionary War and subsequent 22 months of volunteering, he moved again to Bucks County, Pennsylvania. While there, he met and married Mary Fields. In 1786, they moved to what is now Hampshire County, West Virginia. They then moved to Harrison County and, shortly thereafter, to West's Fort on Hacker's Creek near present day Jane Lew, WV.
Henry's family lived in the cabin for 37 years. In that time, it served the purposes of meeting house, post office, and church. When they moved back to McKinney's Run due for financial reasons, ownership of the house and property changed hands to the Jackson family. The Jacksons owned the cabin until the mid-1920s, when it was donated back to the McWhorter family.

The cottage was moved to Jackson's Mill and presented to the state on August 14, 1927 by Henry McWhorter's descendants. The cottage was moved to this location with assistance from the Hope Gas Company. It was carefully disassembled and each log was marked with a Roman numeral to ensure a loyal reconstruction. Nine logs were installed in 1993 as replacements for those rotting after 198 years.
Sources
Gilchrist, Joy Gregoire. Gilchrist, Charles H.. Lewis County, West Virginia: A pictorial history of old Lewis County, the crossroads of central West Virginia. Edition 1. Virginia Beach, VA. Donning Co. Publishers, 1993. p. 17 & 101.

McWhorter, Lucullus Virgil. The Border Settlers of Northwestern Virginia From 1768 to 1795. The Republican Publishing Company, 1915. p. 69, 79,129, 159, 160, 170, 198, 199, 274, 275, 276, 278, 279, 280, 281, 282, 283, 284, 285, 286, 287, 288, 289, 290,291, 292, 293, 294, 295, 444, 447, 451, 484, 495.

McWhorter, Minnie S.. History of the Henry McWhorter Family of New Jersey and West Virginia. Charleston, WV. Charleston Printing Company, 1948. Chapter, "Removal and Preservation of the McWhorter Cabin", p. 7, 8, 9.

Smith, Edward Conrad. A History of Lewis County, West Virginia. Weston, WV. 1920. p. 153, 154 & 155.

Sources can be found at The Hacker's Creek Pioneer Descendant's Library in Horner, WV


Additional Information