Nathaniel Russell House Museum
Introduction
The Nathaniel Russell House is considered to be one of the country's finest Neoclassical homes. Built in 1808 by wealthy shipping merchant Nathaniel Russell (1738-1820), it is a National Historic Landmark and listed on the National Register of Historic Places. It is owned and operated by the Historic Charleston Foundation, which acquired it in 1955. The house, which also serves as the Foundation's headquarters, allows visitors learn about what daily life was like for wealthy families and their slaves in the early 19th century. The interiors are restored to their original 1808 appearance and formal gardens surround the house. The most striking feature of the house is the three-story, cantilevered, spiral staircase.
Images
The historic Nathaniel Russell House, which is now a museum, was built in 1808 by its namesake. It is considered to be one of America's best examples of Neoclassical architecture.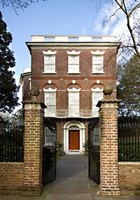 The house features period furnishings and works of art on display.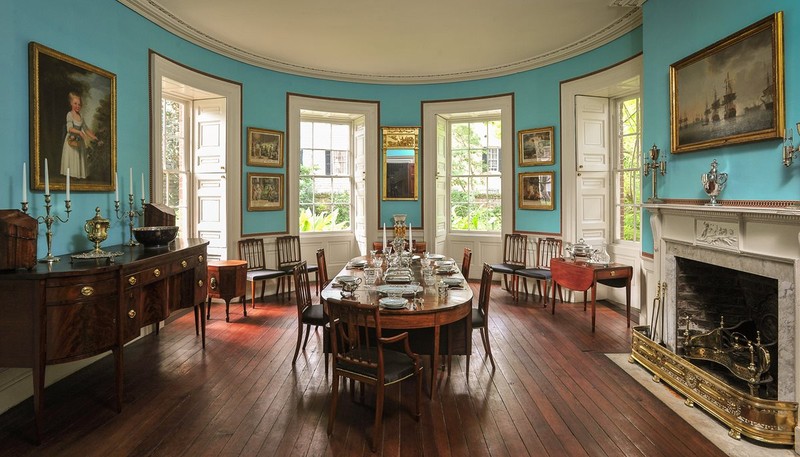 The famous staircase inside the mansion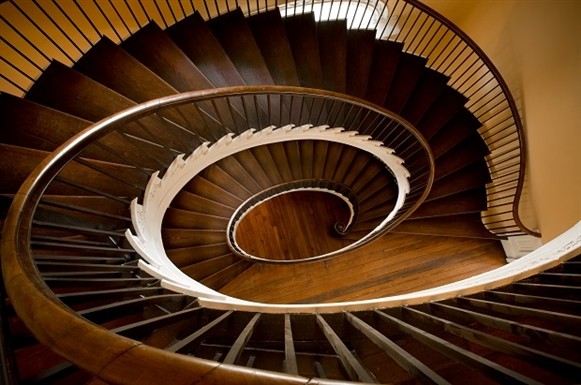 Backstory and Context
Nathaniel Russell (1738-1820)
Nathaniel Russell was born in Bristol, Rhode Island and arrived in Charleston in 1765. He was a successful merchant, exporting a number of goods including indigo, cotton, tobacco, and rice to New England, South America, Europe, West Africa, and Asia. He imported goods as well and was a slave trader. Eighteen slaves lived and worked on the property. Russell's his wife, Sarah, married in 1788 and they had two daughters. The family owned the house until 1857 when Governor R.F.W. Allston and his wife bought it. Between 1870 and 1905 the Sisters of Charity of Our Lady of Mercy operated the house as a school. It then became a private residence until the Foundation bought it in 1955.
Architecture
Russell hired an unknown architect to build the house in the then popular Federal style (an American iteration of Neoclassical architecture). Sited on a large city lot in downtown Charleston, the rectangular house has symmetrical edges, with a projecting four-sided bay that rises the full three-stories of the central block of the house. The house is 9,600 square feet with 6,000 square feet of living area. The interior was greatly influenced by popular 19th-century trends that introduced striking mixed color schemes, elaborate plasterwork decorations, and curved walls. The house features three main rooms on each floor with different geometric designs: a center oval room, a square room in the rear, and a front rectangular room. The rectangular entrance hall with a Black and white diamond patterned floorcloth edged with a leaf motif, and the adjacent office was where Russell would conduct business. The house has undergone interior and architectural restoration.
Sources
Nathaniel Russel House Museum. Historic Charleston Foundation. Accessed April 27, 2017. https://www.historiccharleston.org/house-museums/nathaniel-russell-house.
The Nathaniel Russell House Museum. US News. Accessed April 27, 2017. http://travel.usnews.com/Charleston_SC/Things_To_Do/Nathaniel_Russell_House_38299/.
Nathaniel Russell House Museum. Distinctive Destinations. Accessed April 27, 2017. https://savingplaces.org/places/nathaniel-russell-house-museum#.WQJNFlPys6U.
Stephenson, Tray & Kearse, Bernard. "Nathaniel Russell House." National Park Service - National Register of Historic Places Nomination Form.
Additional Information