Jefferson Airplane Mansion
Introduction
For a time in the late 1960s, the rock band Jefferson Airplane owned the mansion at 2400 Fulton Street, overlooking Golden Gate Park. The home was built in 1904 by a San Francisco lumber baron.
Images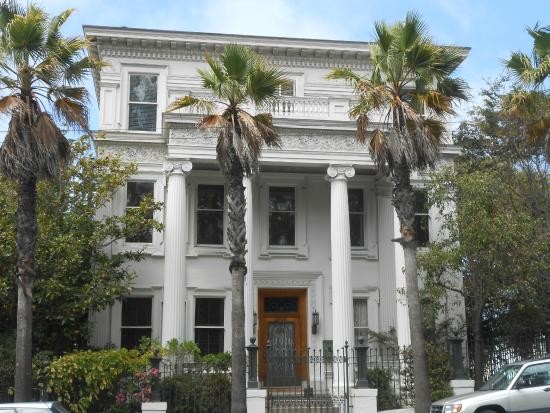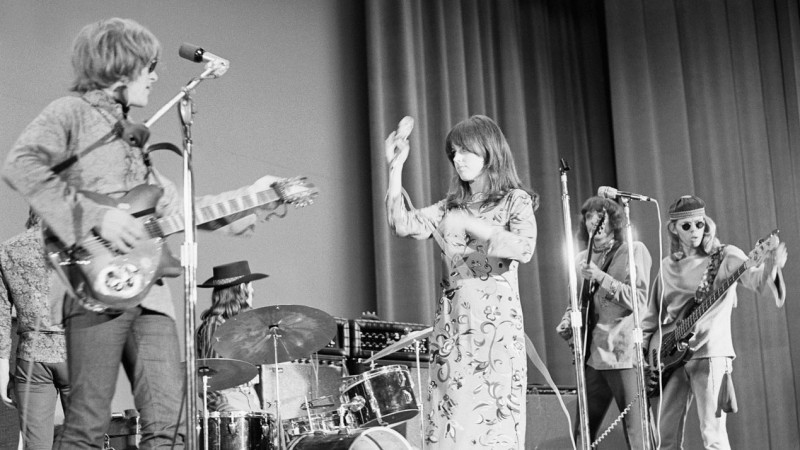 Backstory and Context
In the late 1960s, Jefferson Airplane was one of the most famous rock bands in the United States, and was considered a pioneer of psychedelic rock. In 1968, the band--Grace Slick, Paul Kantner, Jorma Kaukonen, Jack Casady-- and their manager, Bill Thompson, bought the mansion from its elderly owner for $70,000. The home was within walking distance of Haight-Ashbury and quickly became a focal point for local musicians, fans, hippies, and all manner of oddballs.

The home was built in 1904 by lumber baron R.A. Vance, who wanted only the finest materials used in its construction. The three-story, 17-room mansion had mahogany wood paneling, crystal chandeliers, silk wallpaper, and eight fireplaces. The new owners promptly painted the grand old home Black.

The band turned the mansion's large basement into a recording studio. The first floor, despite its elegant decor, was outfitted with a pool table, a ping pong table, and was the territory of the numerous cats who lived at 2400 Fulton. The second floor was a bit more subdued and housed the band's business offices. The mansion's third floor, which consisted of five bedrooms, served as living quarters for Kantner and Slick, and anyone else who happened to be around. Regarding the home's three floors, the band joked that "the higher you got, the higher you got."

The band sold the home in the mid-1980s for $795,000. In 1987, the band, renamed Starship, released a compilation album called 2400 Fulton Street.



Sources
Fong-Torres, Ben. "Jefferson Starship Today." Rolling Stone, July 12, 1969.
Additional Information