Antique Row
Introduction
Kensington's "Antique Row," the earliest business and commercial district in town, stretches along Howard Avenue. Shops sprang up around the train station, since the steady flow of traffic was good for business. These buildings have housed a vast and ever-changing array of businesses over the decades: grocery stores, offices, antique stores, clinics, dry cleaners, diners, and more. For example, 3716 Howard Avenue was built in 1895 for the Mongomery Press, a local newspaper, but in later years, it served as a doctor's office, veterinary clinic, and antique store. The area is now primarily known for its antique shops.
Images
Antique Row (Kensington Historical Society)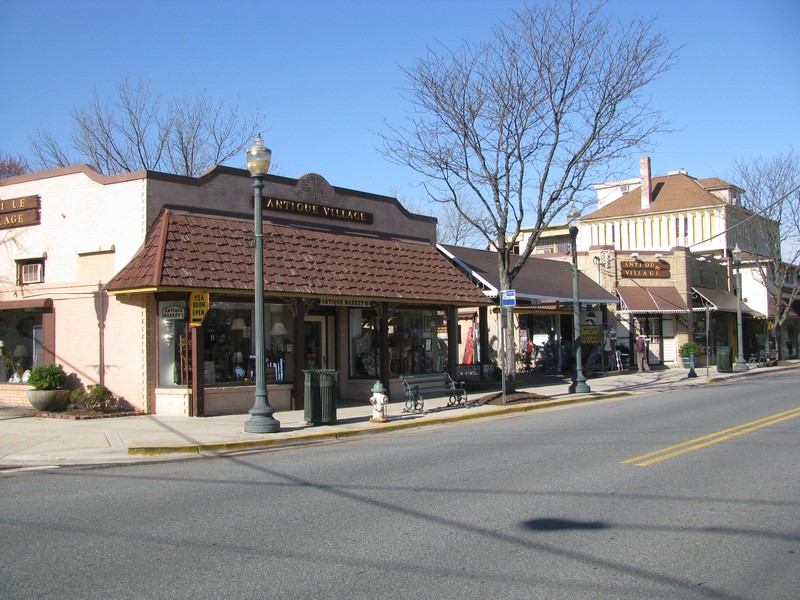 Sources
"Howard Avenue." Kensington Historical Society. Accessed April 25, 2017. https://www.kensingtonhistory.org/khs-location/howard-avenue/?tabid=coll-665.
"National Register of Historic Places Inventory--Nomination Form: Kensington Historic District." U.S. Dept. of the Interior, Heritage Conservation and Recreation Service. Accessed April 25, 2017. https://mht.maryland.gov/secure/medusa/PDF/NR_PDFs/NR-638.pdf
.
Additional Information