Josiah D. Cotton House
Introduction
The Cotton House is a Greek Revival brick house built in 1853. It was built with gallery porches on each side to give it a palatial southern feeling. The temple front facade, topped by a pediment with a fan-shaped window, and the recessed doorway give the house an imposing look. Dr. Josiah Dexter Cotton erected this house, which still stands today. A graduate of Marietta College in 1842, Cotton studied medicine with his father and practiced as a physician in Marietta. He also served for three years in the Civil War as a surgeon of the Ninety-Second Ohio Volunteer Infantry.
Images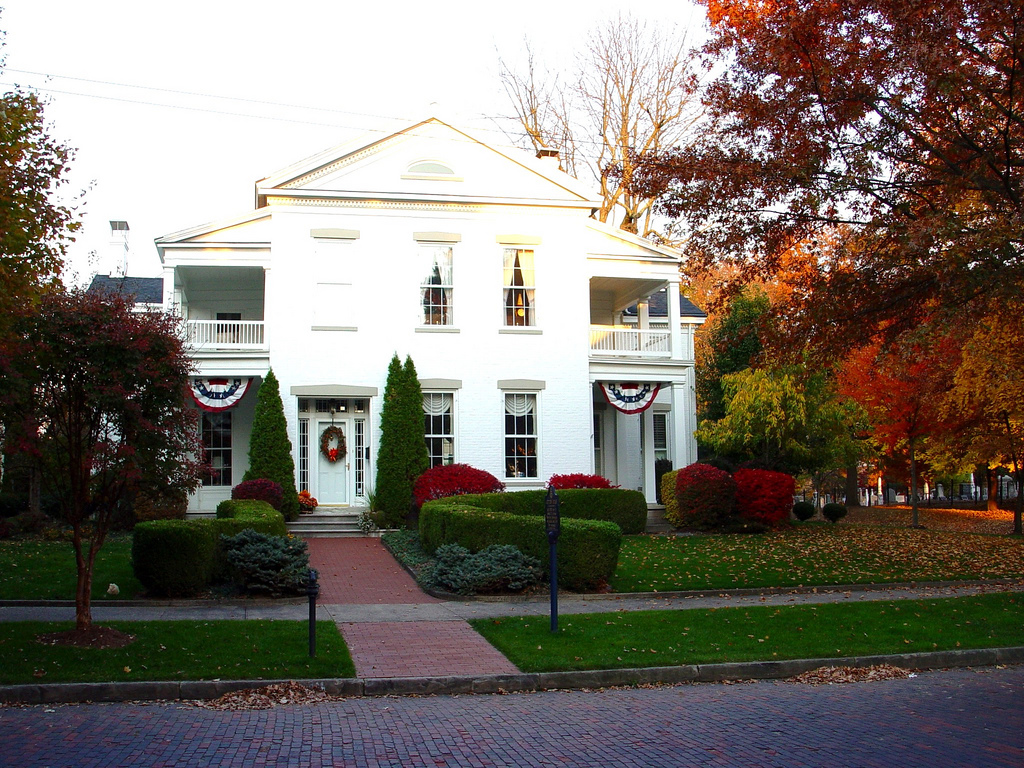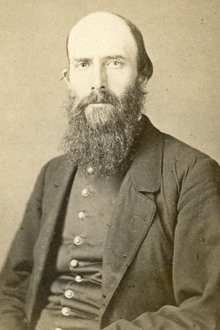 Dr. Cotton's youngest daughter, Willia Cotton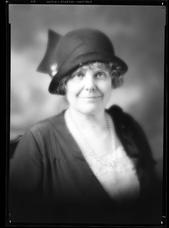 Backstory and Context
In 1815, Dr. John Cotton moved to Marietta with his wife Susan. Once they moved, Dr. Cotton noticed problems such as flooding, bad agriculture, and rampant diseases. Nonetheless, he decided to stay and built a large home on the corner of Butler and Post Streets. The building was once located just behind where Twisted Sisters, a local apparel store, is today and later became the St. James Hotel. Dr. John Cotton became a mover and shaker in town and was one of the main people to help found Marietta College. He often lectured there and at the Female Seminary located at the corner of Second and Putnam Streets.

John Jr. and Josiah Dexter were the sons of Dr. John Cotton. Both boys became doctors. However, the family relationship suffered from strain during the Civil War. Dr. John Cotton Jr. married into a Confederate family, with his wife being arrested for aiding the Confederate Army. Five of those she helped were her brothers. Dr. Josiah Dexter Cotton, however, was a surgeon for the Union Army.
Dr. Josiah D. Cotton constructed the Cotton House in 1853. At that time, Fifth Street was populated with many homes near Marietta College. The streets were not yet lined with bricks, and the hills made Fifth Street difficult to reach at times. The back section of the house was added in 1884, which accommodated Dr. Cotton's children. Cotton was a respected man in town. He had a loving family and a happy marriage with his wife. They supported abolition and equal education for women. Dr. Cotton's youngest daughter, Willia, became one of the first female graduates of a co-ed Marietta College campus in 1898. She never married, instead pursuing a career in library science. She was the head of the Washington County Public Library until she was involved in a car accident in the 1930s.

Since 1919, the Cotton House has had many owners. In the 1920s, a man named Mr. Plummer owned the house. His wife ran a curio shop called "Pandora's Box" out of the rear section of the house. After the Plummers declared bankruptcy, the Cotton House became a Marietta College fraternity house and then a sorority house. In 1984, it was reconverted into a single-family dwelling. During the extensive renovation, the contractor hid a time capsule somewhere inside the house.
Sources
Wielitzka, Jessica. The Mysterious Cotton House. Hidden Marietta. August 29, 2016. Accessed April 23, 2017. http://www.hiddenmarietta.com/single-post/2016/08/29/The-Mysterious-Cotton-House.

Adams, Jann Kuehn. Behind the Doors of Marietta. Marietta, Ohio. Jann Kuehn Adams, 2011.

Sturtevant, Lynne. A Guide to Historic Marietta Ohio. Charleston, SC. The History Press, 2011.