Poinsett Bridge
Introduction
Built in 1920, Poinsett bridge is the oldest bridge in all of South Carolina. Named after Joel R. Poinsett, the bridge is currently part of a 120 acre Poinsett Bridge Heritage Preserve. It is known most for its Gothic structure and pointed arch. The bridge was significant because it was part of a road that connected the rural North Carolina mountain communities to bigger cities in South Carolina.
Images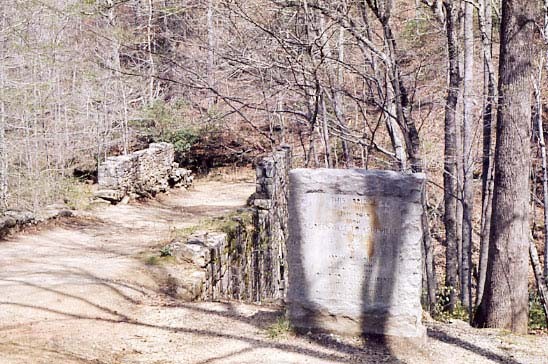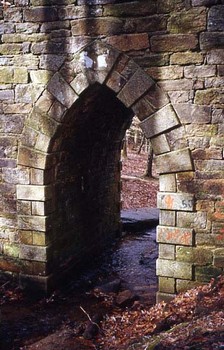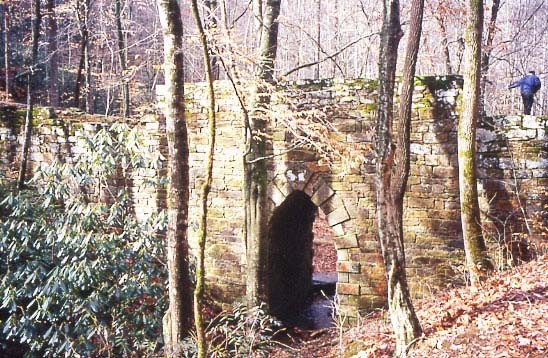 Backstory and Context
Poinsett Bridge was first constructed in 1820 and is currently believed to be the oldest bridge in the state of South Carolina. It is located just outside Greenville in the small town of Landrum, SC. The bridge gained its named after Joel R. Poinsett, a Greenville native who is attributed with bringing the poinsettia flower to the United States. It was one of the four stone bridges along the road that was the first major state road linking South Carolina to North Carolina.
The bridge was constructed entirely out of stone, no concrete was used. The stone used was quarried stone from the local area. The walls are parapet walls, and the middle of the bridge showcases a 15 foot high Gothic arch. The bridge stretches 130 feet across Little Gap Creek and is part of a 120 acre preserve. No one knows exactly who was the architect behind this bridge, but most people attribute it to Joel Poinsett. Some speculation has arose surrounding this topic and some believe the actual architect was Robert Mills.
Since the creation of the bridge it has remained intact and in fairly good condition. It has not had many repairs to it except for Carolina Foothills Garden Club in the 1970s who helped clear overgrown underbrush nearby and refill the road bed to protect from water damage. The bridge is currently taken care of by the reserve. It was a significant connection between South Carolina and North Carolina. It was added to the National Register of Historical Places on October 22, 1970.
Sources
Poinsett Bridge - Travelers Rest, South Carolina. South Carolina Picture Project. Accessed April 22, 2017. http://www.sciway.net/sc-photos/greenville-county/poinsett-bridge.html.

Poinsett Bridge, Greenville County (S.C. Sec. Rd. 42, Tigerville vicinity. South Carolina Department of Archives and History. Acessed April 22, 2017 http://nationalregister.sc.gov/greenville/S10817723003/index.htm.




Huff, Archie Vernon. Greenville: The History of the City and County in the South Carolina Piedmont. Columbia, South Carolina. University of South Carolina, 1995.

Photo Credit:http://www.nationalregister.sc.gov/greenville/S10817723003/index.htm




Additional Information