Harry S. Truman Boyhood Home
Introduction
Future President Harry S. Truman spent part of his childhood in this historic Independence home which was built around 1886. The Truman family moved here ten years later, and today, it is a contributing property of the Harry S. Truman National Historic District. The structure continues to serve as a private family home, although a historical marker located in front of the house is available for all to see.
Images
Truman residence at 909 Waldo Avenue, Independence, Missouri, taken in the spring of 1922. This was given to President Harry S. Truman, May 19, 1949, by Mrs. John Isaacks. ca. 1922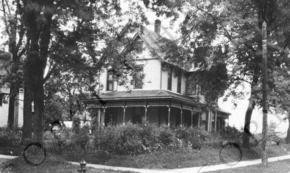 Photo of a childhood home of Harry S. Truman, 909 W. Waldo, Independence, Missouri, in the winter. ca. 1947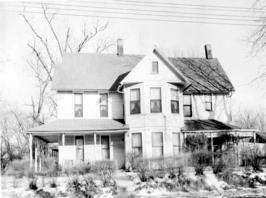 This photo is of Harry Truman's parents, John and Martha, who loved and supported Harry to the best of their ability.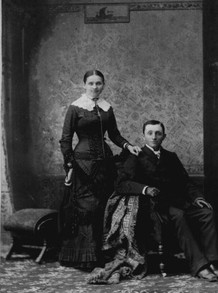 This photo of President Truman was taken at about the time he lived at 909 Waldo Avenue.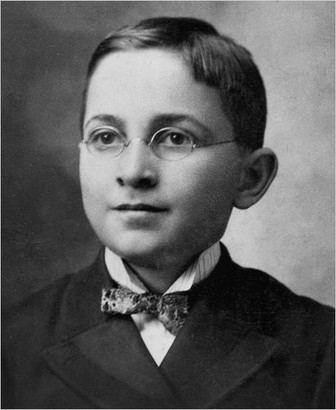 Truman lived in this house from 1896-1902 and had many fond memories here.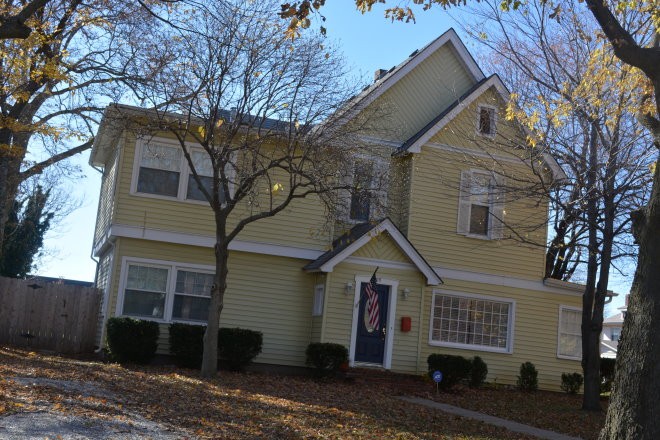 Backstory and Context
Harry Truman was born in 1884 in the small town of Lamar, Missouri. The first of three children, Truman was born into a family of modest resources who relied on their parents for support during the first few years of young Harry's life. Harry was remembered as a happy child in his early years, but it would take him years to develop his ease in making friends and being social. The introverted child's outlook changed when his mother took him to buy glasses, although some of his peers made fun of him and he remembered learning to avoid altercations in early life. Truman's younger brother, Vivian, described young Harry as "serious" and said that their friends respected Harry because he would straighten out any situation and was very knowledgeable for their age. Still, Truman was introverted and had a hard time interacting with others until the Truman family moved.
By 1895, Harry Truman's father, John, could afford to move his family to this property on Waldo Street. The new neighborhood helped Harry, now age eleven, to make new friends. As a young teenager, Harry turned his house into the unofficial hub for all the adolescent children. In his own words, Harry now had a "gang." Truman believed that the move to this home was key to developing the social skill that would serve him in his future political career.
It was also during this period that Harry's relationship grew with his future wife, Bessie Wallace. The two met in fourth grade and were always seated near each other. The move now meant that the future couple lived within two blocks of one another. They became closer and closer until Harry moved again when he was seventeen to live on his grandmother's farm.
In the decades that followed the Truman family's departure from Waldo Street, the house passed to different owners. Subsequent families expanded the home beyond its original size, but the structure still retains many of the original structural elements from the late 19th century.
Sources
Franklin-Weekley, Rachel (Evans Hatch & Associates). "Harry S. Truman Historic District." National Park Service - National Historic Landmark Nomination Form, p. 205-206. https://dnr.mo.gov/shpo/nps-nr/71001066.pdf.
"Harry S. Truman Library." Harry S. Truman Presidential Library and Museum. Accessed February 19, 2017. https://www.trumanlibrary.org/places/in25.htm. 
McCullough, David. Truman. New York, New York: Simon & Schuster, 1992. 
"Presidential Libraries Act of 1955." National Archives. Last Updated August 15, 2016. Accessed February 19, 2017. https://www.archives.gov/presidential-libraries/laws/1955-act.html. 
Truman, Harry S. Letters Home: By Harry Truman. Edited by Monte M. Poen. Columbia, MO: University of Missouri Press, 2003.  
Additional Information